Swimming Lessons for Boston Kids, Babies, and Toddlers (Where Parents Don't Need to Get in the Pool!)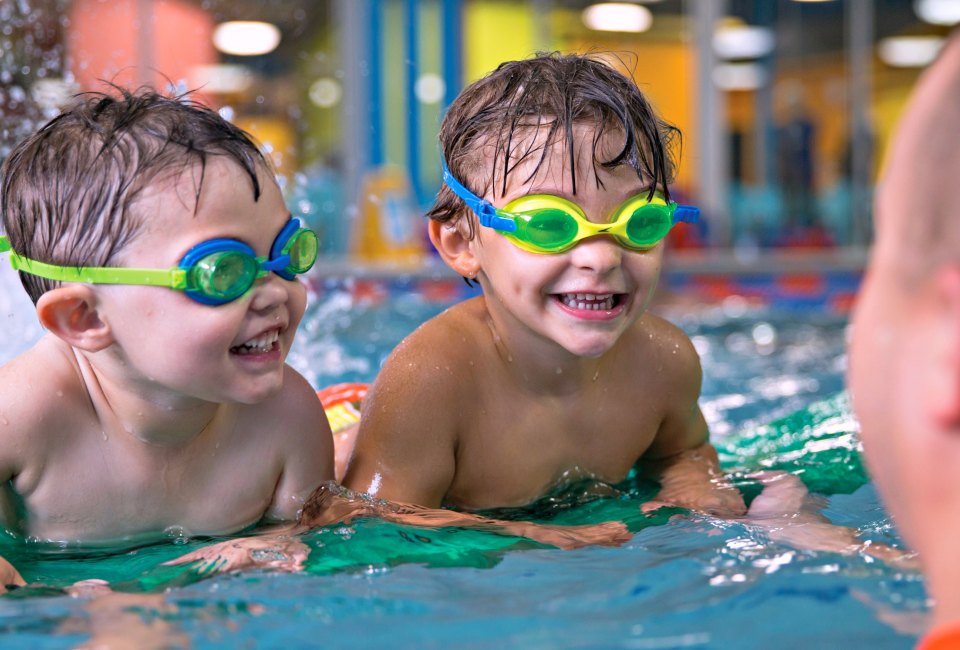 2/22/21
- By
Elyse Andrews
There are plenty of places that offer parent-child swim lessons for babies and toddlers in Boston, but that format doesn't work for all families. In some cases, parents aren't keen on the idea of getting in the pool themselves; in others, kids respond better to instructors when parents aren't around. Fewer places offer lessons for under-3-year-olds without a caregiver in the pool to participate, but some that do are highly rated by parents. Here are a few Boston-area swim schools that are open and accepting students now, with certain COVID-19 safety protocols in place.
Peruse our Boston classes guide for more enrichment ideas for your Boston baby and toddler, including music, soccer, and more.
Goldfish Swim School—Braintree, Brookline, Burlington, Marlborough, Milford, Needham, Norwood, Rockland, Westford
Ages without a caregiver in pool: 24 months and up
Details: The Mini 3 and 4 swim lessons at Goldfish Swim School are specially designed with 2- and 3-year-olds in mind. With only three children per class, each studefnt gets a lot of attention from the instructor so they can learn basic swim and safety skills. No prior swim experience is required for this gentle introduction to the water.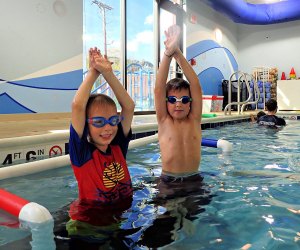 Who's a swim star? Photo courtesy of Little Flippers Swim School
Ages without a caregiver in pool: 24 months and up
Details: There are two programs available at Little Flippers for 2- and 3-year-olds who are ready to be in the pool without their parents: Swim Stars Transitional and Swim Stars Prep. Both classes emphasize making progress on skills like breath control, independent swimming, and floating. As children advance, they continue to learn important water safety lessons alongside swimming skills.
Ages without a caregiver in pool: 18 months and up
Details: Children from 18 to 36 months old can participate in the Seahorse classes at the British Swim School. With a maximum of four kids per class, the instructor has plenty of time to work individually with each student to teach skills like back floating, rolling over, pushing off from the wall, and independence from parents. Parents sit on the pool deck to participate in the lesson but do not have to enter the water.
Ages without a caregiver in pool: 3 months and up
Details: If you have a pool or have access to a pool, you can hire AquaMobile to come to you for swimming lessons. With one-on-one attention for students starting as young as three months old, babies and toddlers learn all sorts of swim and water safety skills. The lessons focus on getting kids comfortable in the pool while learning to float, submerge and enter and exit the water.
Ages without a caregiver in pool: 6 months and up
Details: Another option if you have access to a pool is Sunsational Swim School, which offers one-on-one lessons for babies and toddlers. Students learn water safety while building swim skills like holding their breath, floating and grabbing onto the wall. Sunsational focuses on making sure kids are safe in and around the water.
Click Here to Sign Up!
i