11 Cool Perks that Come with Your Boston Public Library Card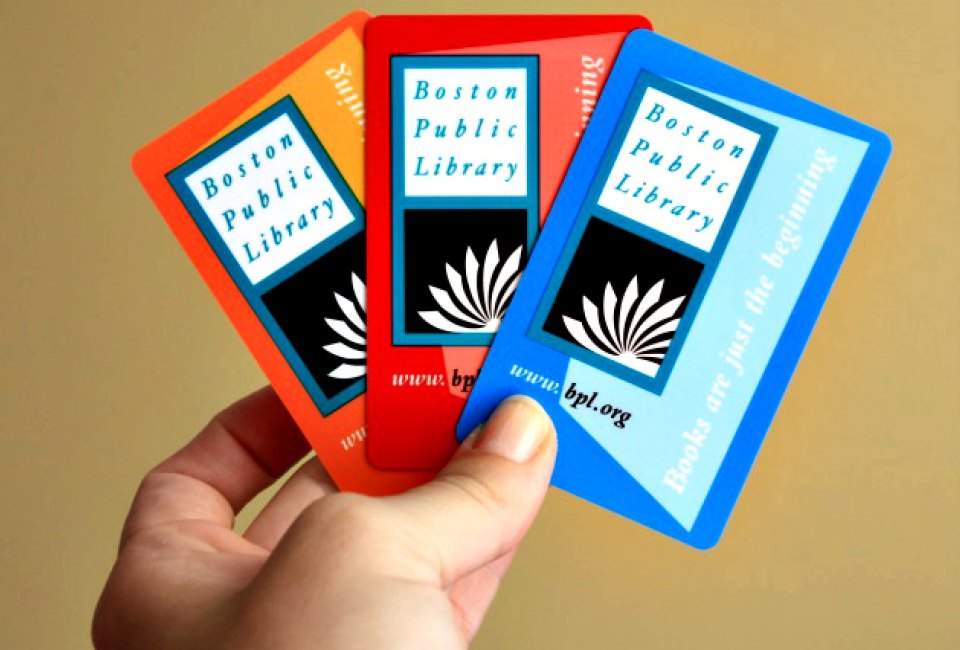 8/28/17
- By
Kelley Heyworth
Do you know there's a piece of plastic in your wallet that helps you save money, rather than spend it? (No, not that DD credit you got at Christmas and forgot about.) We're talking about your Boston Public Library card! BPL (free) membership allows you to check out some pretty terrific books, yes, but it also entitles you and your family to a lot of discounts and fun activities you might not know about. Bonus: Many of these perks can be accessed 24/7, from the comfort of your own couch. So next time you or the kids are craving some interesting entertainment, flash that BPL card—think of it as parenting platinum.
Also, for some of the best free fun around, don't forget to look at our daily calendar for storytimes and events among the stacks. What would we do without our libraries?!?
1. Ride the ferry to Spectacle or another harbor island for half-price. With the Boston Harbor Islands library pass, you can buy-one, get-one-free when ordering up to four ferry tickets online, and and then pick them up on the day of your trip at the Ferry Center at Long Wharf.
2. Get a free hour on a kayak. During summer, you can pick up a coupon at any BPL branch for a one-hour kayak ride courtesy at any one of five Boating in Boston locations—Newton, Hopkinton, Natick, Stoneham, and Wakefield. Call and check first to see if coupons are available.
3. Park at a big beach or major park without digging into your wallet. It's hard enough to get the kids and gear there; then you have to shell out dough to park your car a half-mile away. A DCR pass through any of the BPL libraries entitles you to park one vehicle at several primo day-trip spots, including Walden Pond and Nantasket Beach.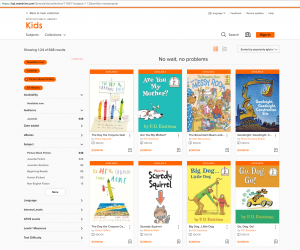 Overdrive provides a huge collection of downloadable audio and ebooks, along with a mobile app for enjoying them. You can borrow up to 10 items at a time and put unavailable items on hold.
4. Download a book instantly. Craving a new read but haven't got time to schlep to the library? Thanks to the apps Overdrive and Hoopla, which have partnered with the BPL, you can borrow from up to 10 e-books at a time just by plugging in your membership number online.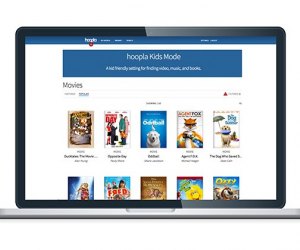 Hoopla lets you borrow music, movies, audiobooks, and more from your laptop or mobile phone.
5. Or just decompress with a great video. Sometimes, all anyone wants to do is watch a funny movie or show. Hoopla is best for borrowing videos to watch on the computer, tablet, or phone—a savior for sick days.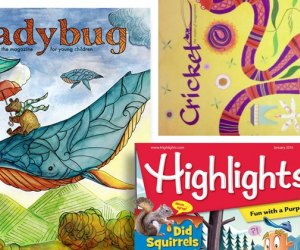 Zinio gives you access to the latest issues of over 5,000 popular magazines, plus older issues of certain titles.
6. Give your kids National Geographic Little Kids, Sports Illustrated Kids, Highlights, or some other award-winning magazine. Zinio, which you can unlock with your BPL card number, contains the latest issues of more than 5,000 magazines, including some out-of-print gems you might be nostalgic about.
7. Introduce your preschooler to a new language. With the Little Pim language app, which card holders can access for free online, kids ages 3 to 6 can receive age-appropriate (read: fun) instruction in your choice of a dozen different languages.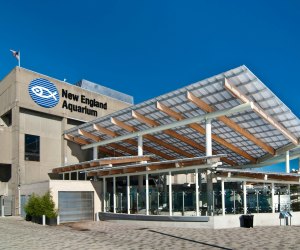 Your library card can get you passes for discounted or free tickets to the New England Aquarium, Museum of Science, and Museum of Fine Arts, among others. Photo by S. Cheng courtesy of New England Aquarium
8. Score some museum passes. You can reserve passes at some of the city's greatest—and often priciest—tourist attractions by signing up online or at the library with your card. Plan your next visits to the Museum of Science, Museum of Fine Arts, the Franklin Park Zoo, the New England Aquarium, and more just a little bit in advance by picking a date online that's available, and go for free.
9. Get test prep or homework help. A BPL card number gives you online access to LearningExpress Library, which offers practice quizzes and skill building exercises for kids in grade school and up. Several library branches also have tutors on hand to help with homework afterschool; call your local library to see if it's participating.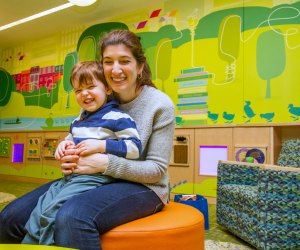 Do you know libarians can give personalized recs for your little bookworm online? Photo courtesy of Ty Bellitti, Boston Public Library
10. Borrow a laptop. Card holders can borrow a laptop for up to two hours in the library at every branch except for the Central Library. If the house isn't a great place for you our your child to work, a laptop in a cozy, quiet spot at your local library can be a godsend.
11. Hire a personal (book) shopper. That's right: All you have to do is fill out an online form describing what kind of books you or your child like to read, plug in your card number, and a BPL librarian will get back to you in 3 to 5 days with a personalized selection of titles he or she thinks you'll enjoy. Happy reading!
Live farther out in the 'burbs? You might have a more local library network with great passes and perks, too...check out the websites for the Minuteman Library Network (Metrowest), Old Colony Library Network (South Shore), and the North of Boston Library Exchange for details.