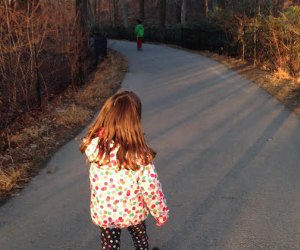 10 Reasons It's Great to Be a Cambridge Mom
Life in the "People's Republic" is great for many reasons—which is why we pay through the nose to live like sardines. While Cambridge is an excellent locale for all ages and sexes, it's especially special for families. It's got outdoor activities, delicious food, a vibrant arts scene, and world-class museums. The best part for moms is that there is always something to do, any time of year.
Memorial Drive, the road that stretches along the Charles River from one end of Cambridge to the other, is normally a busy thoroughfare. But on Sundays from the end of April until the beginning of November, the city shuts it down so that residents and visitors can meander along the waterway. On sunny Sundays, the road is filled with families, walking, biking, and picnicking.
The Cambridge Public Library system offers far more than just books. With satellite libraries all over the city and the Main Library near Harvard Square, the Library presents children's singalongs and story times, author readings, book clubs, and ESL lessons. The stunning Main Library has a lovely Children's Room, a Teen Room, almost 100 computers, free wi-fi, and a playground and fields outside.
Harvard Square is probably Cambridge's most famous destination, with good reason. Visitors can wander through Harvard, try dozens of restaurants, see movies, and shop for everything from homemade candy to Curious George memorabilia. Despite being the most famous of Cambridge's squares, Harvard isn't the only one. Families can go to Davis, Porter, Central or Kendall Squares and experience unique fun in each.
The Minuteman Bikeway begins at Alewife station and passes by Spy Pond and the Great Meadows in Arlington, Lexington Center and Parker Meadow in Lexington, and Depot Park in Bedford. Riders can connect to the Bikeway from the Fitchburg Bike Path on the Cambridge/Belmont border, or from Davis Square on the Linear Park Path, which means determined cycling families—or just a mom looking for a killer workout—could bike all the way from Somerville to Bedford.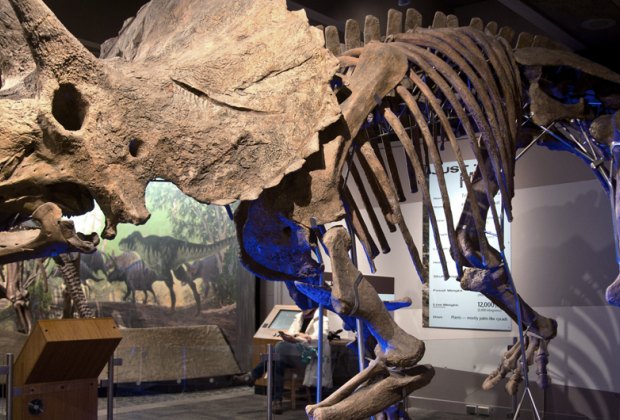 Museum of Science
Cambridge museums help enrich families' scientific knowledge and artistic interests. Moms and kids can spend hours wandering through the Museum of Science, watching IMAX movies, and visiting the Planetarium. At the MIT Museum, families can learn more about science and technology at one of the world's most renowned universities. The Harvard Museum of Natural History has extensive exhibits on animals from different continents, as well as an exhibition of handmade glass flowers. The Harvard Art Museums, made up of three museums, feature artworks from around the world made of different media throughout history. The best part of the Harvard museums? Free admission for Cambridge residents.
Cambridge offers two special centers—I'll call them "imagination stations"—to encourage children's creative thinking. Imagine Cambridge is a drop-in play center where children can participate in interactive play, children's programming like knitting or origami lessons, or bilingual playgroups. Maud Morgan Arts has programming in a variety of media for artists ranging from toddler to teenagers. With afterschool classes, vacation workshops and adult/teen classes, there's something for the whole family.
The culinary scene in Cambridge is second to none, and families are able to chow down on delectables from food trucks to Michelin-starred restaurants. Kids can try foods from every corner of the earth, from Ethiopian to Afghan. The possibilities are endless: hamburger joints, vegan restaurants, ice cream stores, juice bars—and on and on.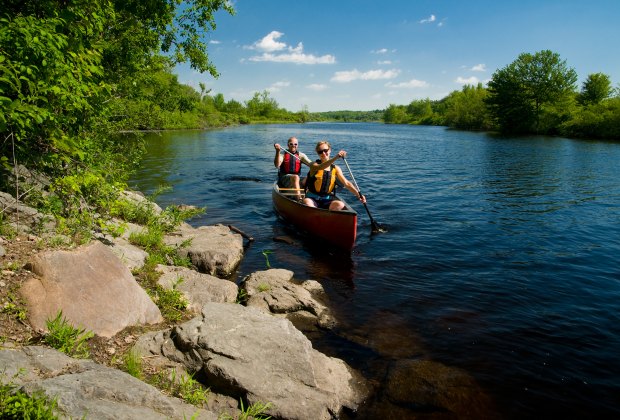 Kayaking on the Charles
The Charles River is another boon for moms in Cambridge. Want to spend the day on the water? Families can take a Duck Tour from the Museum of Science, even giving kids the chance to drive the boat on the river. Charles Riverboat Company offers architecture, sunset and sightseeing tours, as well as private charters from CambridgeSide Galleria. Charles River Canoe and Kayak rents canoes, kayaks and paddleboards, and offers classes to interested participants at their Kendall Square location. And, of course, if you already own equipment, you can hit the water all on your own!
Cambridge is home to some pretty famous colleges: Harvard, MIT, and Lesley. Where there are colleges, there are interesting activities. Families can participate in cultural events, educational pursuits, and lectures throughout the year.
Fresh Pond is more than just the water supply for the city of Cambridge. With a three-mile path around the pond, Fresh Pond is the perfect place to run, walk, bike, scoot, or sled (in the winter). Cambridge residents can walk their dogs off-leash, so the park is perfect for the whole family, even four-legged members.
Think your 'hood has it all? Let us know why it's great to be a mom in your town at boston@mommypoppins.com, and you could be featured in a future post!
Photos courtesy of the author; the Museum of Science; and Charles River Canoe and Kayak.