Naples, Florida with Kids: 25 Things to Do on a Family Beach Vacation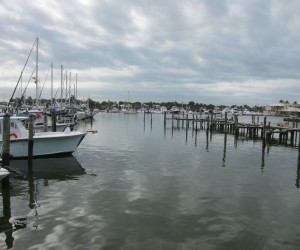 3/1/15
- By
Allison Tibaldi
Florida's Gulf Coast offers miles and miles of perfect beaches for family vacations. We love Clearwater, Sanibel Island, and Sarasota. We recently visited Naples and have to add it to our list of favorite Gulf Coast towns.
Naples, Florida offers families miles of sun-drenched Gulf beaches dusted with powdery white sand and gentle surf. In coastal Florida this is no big deal, but Naples stands apart for its many family-friendly activities in addition to its beautiful beaches. It would be a shame to visit Naples and not exploit its proximity to the Everglades. Be sure to schedule some time to explore and learn about this nearby natural wonderland.
Top Attractions in Naples, Florida for Families
The nine gardens are a floral wonderland. Explore the butterfly house, or just stroll the 170 acres and enjoy the landscape. The Smith Children's Garden is a dream.
Watch the boats breeze by or fish without a permit off this popular pier. An excellent place to people watch.
Hand-feed a giraffe, cruise around an island inhabited by monkeys and watch an alligator munch on lunch at this adorable zoo.
Explore a variety of interactive learning experiences with an emphasis on stewardship of the sea. The 2,300-gallon aquarium has a neat pop-out bubble where kids are surrounded by frolicking fish. The landscaped walking paths are stroller accessible.
Set on 21 acres flush with wildlife, the Dalton Discovery Center's interactive exhibits on Florida's ecosystems and sea turtle tank are winners.
A large playground, shuffleboard and tennis courts are just of a few of this park's amenities. Free concerts on Sunday afternoons and Monday evenings include Dixieland, jazz and big band music.
This spacious facility is fully accessible regardless of physical or learning abilities. Children may enter an igloo and walk inside a seashell. Hands-on play is recognized as serious business here, but fun is key.
The collection of personal artifacts tells individual stories within the history of the Holocaust. The museum offers educational programming aimed specifically at middle school kids and older.
Fun Outdoor Things To Do in Naples, Florida with Kids
This waterp ark presents a variety of wate rslides, multiple pools (including a tiny tot pool), and one million gallons of splashy fun.
10. Rent a Bike
Naples flat bike paths are full of pedaling families. Naples Cyclery rents child-size bikes and helmets.
11. Everglades National Park
The Gulf Coast Visitor Center of Everglades National Park offers ranger-led programs from December-April. Nature talks, guided walks and canoe trips are just a few of the free scheduled events. No admission charged at this entrance.
12. Ride a Segway
A Segway is an amusing way to play tourist if you're traveling with teens. You stand on the two-wheeled vehicle's platform and control it by shifting your weight. Segway Tours of Naples offers daily scheduled tours of the historic downtown for those at least 14 years of age.
13. Go Kayaking
Observe native flora and fauna in an unobtrusive manner. Everglades Kayak Company offers kayak rentals and guided tours. The half-day guided trip is an easy three-hour, three-mile paddle through the flat-water river.
14. Ride in an Airboat
You'll see lots of wildlife on Wooten's Airboat Tours 35-minute guided boat ride across private Everglades' grassland. Some environmentalists fear these noisy crafts may disrupt the fragile web of underwater flora, so consider doing some advance research. After the boat ride, you may cuddle with a baby alligator under the supervision of an animal trainer.
15. Major League Baseball Spring Training
The Minnesota Twins and the Boston Red Sox spring training camps are only minutes from Naples, near the Southwest Florida Airport. Baseball fans can enjoy the more intimate experience of a big league pre-season game in February and March.
16. Big Cypress Bend Boardwalk
Stop here on your drive back to Naples from the Everglades. Located within Fakahatchee Strand Preserve State Park, the flat boardwalk is an easy 1.2-mile hike with a big payoff. You'll see wildlife, towering cypresses and wild orchids from the comfort of the boardwalk.
More Fun Things To Do in Naples, Florida with Kids
17. Trolley Tours
If you've got younger children, the hop-on/hop-off Naples Trolley Tours are a fun way to sightsee.
18. Shopping
The fat-wallet crowd shops on pedestrian-friendly 5th Avenue South, where pricy boutiques rule. Families should enjoy the nostalgic vibe and modest prices at Tin City, a maritime mix of cute shops and waterfront dining spots.
19. Activities in the Everglades
Everglades City is approximately a 35-minute drive from Naples. It's the western gateway to the Everglades National Park, but the massive Everglades eco-system includes 1.5 million acres of land, making it the largest subtropical wilderness in the U.S. It teems with wildlife and is the only place in the world where alligators and crocodiles cohabitate. The unique vegetation, including mangrove forest and wetlands, is a jackpot for nature lovers.
Family-Friendly Naples, Florida Hotels
Each of the 125 suites at the casually elegant Edgewater Beach Hotel has a kitchen, living room and separate bedroom, so families will have plenty of space and the option of preparing snacks and meals. In addition to the beach, there are two heated swimming pools and a fire pit. The restaurant, Coast, is excellent.
This beautiful oceanfront resort has lots of activities. You'll pay extra for the kid's camp, but the 5-12 year olds we saw seemed to be having a ball. They can arrange babysitting with advance notice. The hotel's restaurant, Baleen, is a popular spot with guests and locals.
Great Naples, Florida Restaurants for Families
You'll feel as if you've stepped into an Italian trattoria when you enter Osteria Tulia. Casual furnishings, warm service and peasant-style dishes ooze rustic Italian authenticity. The large children's menu includes dishes named after Chef Vincenzo Betulia's own sons. The hand-rolled pasta dishes are outrageous.
This farm-to-table eatery is a locavore's delight. Chef-owner Jeff Mitchell runs a family affair, with his sister Jacqueline acting as manager. He is the father of two and periodically offers kid's cooking classes in his spacious kitchen. The menu changes daily based on what's freshest, but expect healthy salads, flatbread pizzas with colorful toppings, creative soups and numerous vegan, vegetarian and gluten-free options.
This swanky restaurant is the brainchild of Venetian chef/owner Fabrizio Aielli, who seamlessly translates old-world Adriatic traditions to 21st century Florida. Nothing is processed or frozen on the kid's menu. Adults will salivate over sustainable seafood and a top-notch wine list.
Everglades City is known as the Stone Crab Capital of the World, and City Seafood is the place to sample it from mid-October until mid-May. While your meal is being prepared, you'll spot pelicans, seagulls, manatees, and alligators frolicking in the Barron River. The Key Lime pie is a sweet treat.