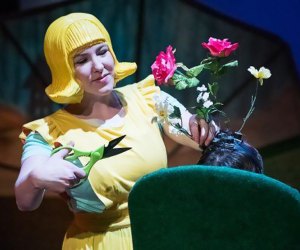 Daniel Tiger, Baby Shark, and More Kids' Shows in and Near Westchester this Spring
Westchester and the Hudson Valley will play host to a considerable number of family-friendly performances over the next couple months, from page-to-stage musicals to circus acts, from marionette theater to musical concerts. Several shows will feature popular kids' characters, including Daniel Tiger, Scooby-Doo, Baby Shark, Judy Moody, and The Very Hungry Caterpillar—and we know how excited kids can get to see these "friends" come to life onstage.
We think parents will enjoy many of these, too!
Read on and click through to get the scoop. Some shows sell out well in advance, and we don't want you to miss out! Also, purchasing tickets early allows for choice seats that allow little ones the best view.
For more fun events, be sure to check our events calendar or sign up for our free newsletter!