Best Things to Do in Orlando in January with Kids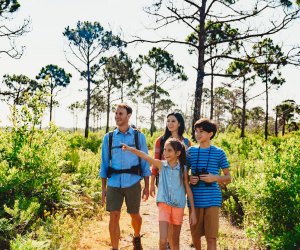 Central Florida is starting the New Year with lots of fun things to do with your family this January. Don't miss our favorite kid-friendly events and activities in Orlando in January.
At the theme parks, celebrate Elmo's Birthday and Sesame Street Kids' Weekend at SeaWorld and stroll the Festival of the Arts at Epcot. Join Dr. Martin Luther King Jr. celebrations in Kissimmee, Oviedo, Winter Garden, and a parade in downtown Orlando. Plus, enjoy Scottish Highland Games in Winter Springs, a tractor pull in Apopka, and so much more. Read on for all the details!
Find more top winter fun in our Winter Activities guide, including where to pick strawberries, scenic train rides in Florida, and more.
We're adding more events to our family activity calendar every day, so don't forget to check it frequently.
Get our picks for every weekend in your inbox—sign up for our newsletters. Plus, be sure to follow us on Facebook!
Be sure to check with the venue for its COVID guidelines and requirements before heading out to any event. Some events are getting canceled or postponed at the last minute due to the latest COVID surge.