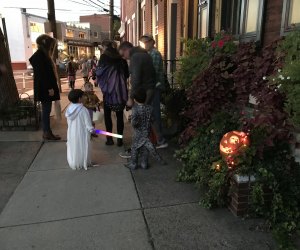 Best Neighborhoods to Trick-or-Treat for Philadelphia Kids
Once again (and to no surprise to any of us who live here) Zillow's annual list of best cities for trick-or-treating has named Philly among the top five. If the kids are looking to score a ton of candy for Halloween this year, it looks like they're in luck. Usually the best way to find a great neighborhood for trick-or-treating is to head out and look for lights and decorations, but if you don't have the time (or the energy) to drive around in the dark, we've got you covered. We've talked to local parents and candy-givers alike, and gathered up the best of the best neighborhoods for getting some sweet treats.
Read below to see if your neighborhood made the cut. For those who were not born and raised here, the question of "when is Halloween celebrated?" is always answered with "on Halloween!" Which is to say, we trick or treat on October 31 even if it is a school night, but there are also great ways to celebrate throughout the month of October if you want to make sure you maximize your ROI on those costumes, including found plenty of free Halloween events—not to mention a few amusement park haunts.
Philadelphia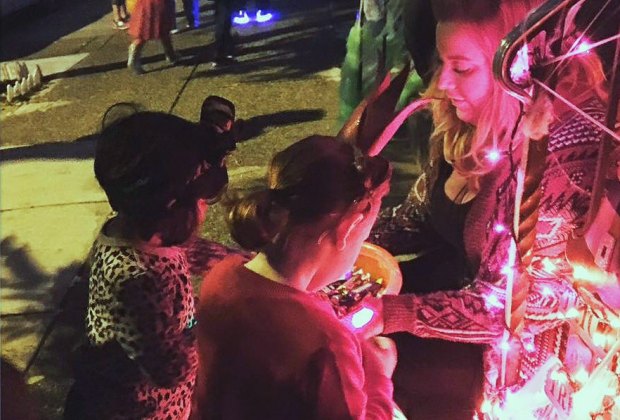 Photo of East Passyunk Ave. trick-or-treating used with permission
East Passyunk
The East Passyunk area is recommended by many. Its tradition for decorating, stoop sitting, and treat giving is nothing new. For years South 13th Street has been the popular trick-or-treat spot for kids all over South Philly. A few blocks of the street are even shut down to traffic, so kids can walk around safely. Head to S. 13th, especially between Reed and Morris.
Fairmount
Well known, as a wonderful neighborhood in Philly, Fairmount offers rowhomes that are packed in closely together. Little ones won't have to walk too far to get their fair share of treats.
Society Hill
Delancey Street is blocked off to traffic between 2nd and 4th, so kids can walk around safely gathering treats. The residents here really go all out with Halloween decorations, making it a magical place to trick-or-treat. If you're looking for a little entertainment, head over to 2nd & Fitzwater where a local theatre artist performs a family-friendly show every 15 minutes.
Graduate Hospital/ Southwest Center City
Graduate Hospital is a busy area on Halloween night. It's a very kid-friendly area full of young families, so it's a great place to walk around. A little closer to Rittenhouse in the Southwest Center City area, Delancey Street between 18th and 20th really goes all out with their decorations.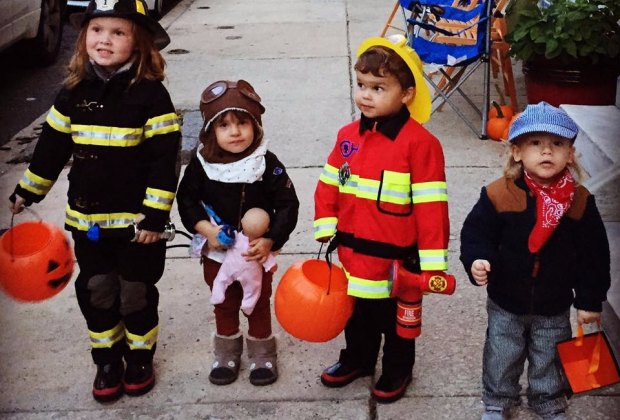 Photo of Fishtown trick-or-treating used with permission
Fishtown
Due to a lack of doorbells, everyone sits out on their stoops in Fishtown to hand out candy making the area feel like one big Halloween party. Neighbors go all out with decorations with haunted yards and stoops/porches. The 1300 block around Marlborough Street to Montgomery Ave. seems to be popular here throws a festive block party, and some of the best trick-or-treating is around Palmer Cemetery, where residents take their role as treat providers seriously.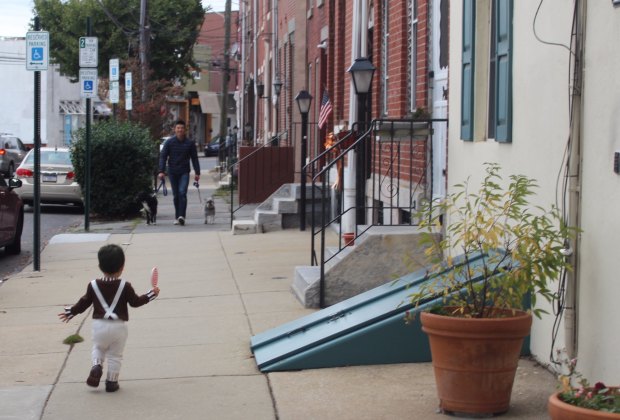 Photo of Fishtown trick-or-treating courtesy of Lindsay Li for Mommy Poppins
Roxborough/ Manayunk
Kick things off with a parade down Pechin Street at 5:45 PM, then head out to some houses to collect your goodies. Everyone handing out candy in Roxborough sits outside so you won't have to worry about knocking on doors. In Manayunk, trick-or-treat down Main Street on October 26 from 11:00AM-4:00PM to collect treats and goodies from the local shops and restaurants. Come back on the 31st to score big up and down the hills at all the rowhomes.
Chestnut Hill
Celebrate twice in Chestnut Hill. Trick-or-treat up and down the Avenue from 1:00-3:00 PM at local businesses and shops on October 27, 2019, then come back on the 31st to knock on doors in this adorable neighborhood.
Suburbs
Levittown
Levittown is a community-oriented area, which means it was built for trick-or-treating. Many of the houses are gathered close together, so little feet don't have to travel too far to get some good loot. A lot of people in the area will sit on their front porches to hand out candy, some even create spooky, haunted porches.
Drexel Hill
Drexel Hill has long been known as a great family neighborhood. The area is full of young families and was even recently ranked on Movoto as #1 on a list of the 10 best Philadelphia suburbs for young couples. This neighborhood gets packed with kids because it's a suburb with a lot of rowhomes. If you're looking to hit up a lot of houses in a short amount of time, this area is perfect for that.
Crestmont Farms
If your priority is full-size candy bars, this is the place. This area is located just outside of the city in the Northeast. You'll have to do a bit of walking here as the houses aren't as close together as in the city, but it's worth it.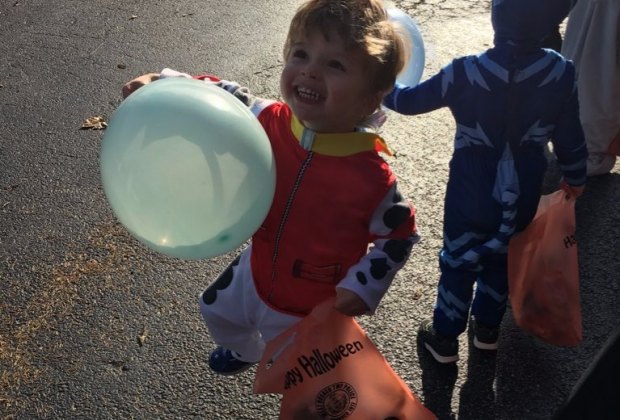 Photo of West Chester trick-or-treating used with permission
West Chester
With lots of homes close together, West Chester is a great place for trick-or-treating. Lots of area residents love to decorate and some houses even give out full-size candy bars. If you want to show off your costume a little early, head to Market Street on October 23 at 7:00 PM for the Halloween Parade.
Top photo courtesy of Lindsay Li for Mommy Poppins