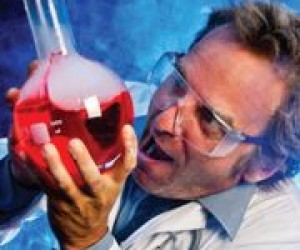 Fun Things To Do Over Christmas Break in New Jersey
With the events of the past week, the prospect of a day trip with the kids takes on a whole new level of gratitude and enjoyment. So once the gifts are all open, played with and grown tired of, it may be time to head out and spend some time together. Enjoy a few of the very special holiday and post-holiday events and venues in New Jersey. And just enjoy each other.
Laser Nutcracker at NJ State Museum (Trenton)
The New Jersey State Museum is offering a unique experience ---"Laser Nutcracker". This planetarium show features the classic Tchaikovsky ballet coupled with a few extra "holiday" guests. This year, the show is in 3-D! Special holiday viewings are offered over the winter holiday, 12/26, 27 and 28 at 11am, 1pm and 3pm. $7/adults, $5/children. Check the website for coupons.
Art Workshop at Zimmerli Art Museum (New Brunswick)
The Zimmerli Art Museum is in the heart of the Rutgers College Avenue Campus. In addition to viewing the artwork, on December 27 from 12:30pm to 3pm, children can attend a New Year Calendar making craft. Bring your own photos and create a one-of-a-kind calendar. $15 for the craft; parents are free.
"!2 Days of Science" at Liberty Science Center (Jersey City)
Liberty Science Center offers its yearly "12 Days of Science", through January 1st. Different activities are offered each day, some with take-home activities. In addition, the IMAX theater is showing The Polar Express daily @ 6:15 every day over winter break up until 12/30. General admission $15.75/adults, $11.50/kids; movie $11.23/adults, $8.50/kids.
Morris Museum (Morristown)
The Morris Museum has a Mega Model Train Display for all the train enthusiasts out there. Come see the 288 sf interactive train display. In addition, there is a Toyland Family Festival on 12/27 for craft-making and a performance of Journey To Candyland at the museum's children's theater. On 12/28 and 12/29, there will be a "Vacation Day Workshop" where kids 7 and up can draw and create. Costs start at $7.
iPlay America (Freehold)
iPlay America is the most state-of-the-art indoor amusement park in New Jersey. It includes attractions, rides, games of skill, and arcade games, as well as a variety of places to eat. On 12/31, iPlay America will have a New Year's Eve celebration and will be open until 1 a.m (come back for more info Monday in our New Year's Eve in NJ article). Prices range from $59.95 to $74.95. On 12/29, Ross Lynch of Disney's Austin and Ally and his band R5 will perform.
Lakota Wolf Preserve (Columbia)
This is a truly unique experience, partly because it takes place outdoors (in December!). But the brave will certainly be rewarded. Lakota offers a daily "wolf watch" where guests tour the preserve with a guide who teaches about the wolf lifestyle, habitat, etc. Picture taking is encouraged. Bundle up and head up to Lakota. Appointments are necessary. Call 877-733-9653. $16.05/adults, $7.49/kids.
Sterling Hill Mining Museum (Ogdensburg)
Sterling Hill Mining Museum offers lots of fun for the budding earth scientist/geologist. Mineral collecting year-round at the Mine Run Dump; daily tours are available. In addition to collecting, your scientists can view mining related exhibits, visit the "museum of fluorescence", and experience the fossil/rock discovery center. Monthly viewings of the stars and planets are offered through the museum's series of telescopes. $10/adults, $8/kids.
Northlandz Doll and Train Museum (Flemington)
Northlandz is a train and doll museum, boasting over 8 miles of train track and more than 200 dolls. In addition, it houses a 94 room dollhouse and the world's largest model railroad. It is open every day the week between Christmas and New Years….satisfies boys and girls alike! $13.75/adults, $9.75/kids.
Patriot's Week (Trenton)
Come to Trenton any (or every) day between Christmas and New Years to celebrate Trenton's role in the Revolutionary War. There will be activities, tours and sightseeing with a colonial flair. So much to do! Costs vary depending on event.
Christmas Spectacular on Main (Cranbury)
Come to Main Street in Cranbury any evening through 12/31 to see over 75,000 lights set to music. The event and parking are free. Showtimes are 6pm, 7pm and 8pm nightly.