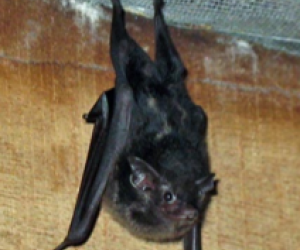 Weekend Events and Activities for Kids on Long Island, March 5-7
Folklore tells us that March comes in like a lion and goes out like a lamb. Let's hope that we get some of that "lamb"-like weather soon! In the meanwhile, here are some indoor activities to keep us occupied. For those who do not mind the brisk outdoor weather, there are ice skating options and an outdoor maple-sugaring class. Enjoy!


Friday, March 5th

A NICE ICE FAMILY NIGHT
Children's Maritime Museum of Port Jefferson
101-A East Broadway Port Jefferson, NY 11777
(631) 331-3277
www.childrensmaritimemuseum.org
Time: 5:30 - 7:45 p.m.
Adolescents and Adults - $20 Children 12 and under - only $15

This event includes a pizza dinner, ice skating at the outdoor rink, and "Ice Painting & Igloos" within the museum.

March 5-6

THE MAGICAL LAND OF OZ
Centerport United Methodist Church 97 Little Neck Road
Centerport, N.Y. 11721 (631) 261-5999
www.simplegiftsproduction.com
Not recommended for children under 5.
Price: $16 a ticket.
Friday, March 5th at 10:30 a.m. & 7:30 p.m.
Saturday, March 6th at 11:00 a.m. & 2:00 p.m.

The Magical Land of Oz is a wonderful, fun-filled adventure featuring the same characters you have come to know and love from The Wizard of Oz, but with a great new score! A cyclone carries Dorothy and Toto to Oz, where she befriends the Scarecrow, Tin Man and Lion. The Wicked Witch of the West does create some problems for the group, but Glinda and Oz help save the day! Use of strobe lighting.



Saturday, March 6th

A CHILDREN'S PROGRAM OF IRISH DANCERS, TALES AND TUNES
Walt Whitman Birthplace, 246 Old Whitman Road, Huntington Station, N.Y. 11746
(631) 427-5240
www.waltwhitman.org
1:00 p.m. All Ages.
$7.75/child; Chaperones Free

The fun begins with a performance of soft and hard shoe Irish dancing by students. The award-winning dancers will also explain the history of their costumes and dances. At 2:00 p.m., professional musician, storyteller and teacher, Johnny Cuomo, presents an entertaining, interactive program.


THE LITTLE MERMAID
Van Nostrand Theatre Suffolk County Community College
Crooked Hill Road, Brentwood, N.Y. 11717
(631)851-6589
www3.sunysuffolk.edu/calendar
Saturday, March 6th at 1:00 and 3:00 p.m. All ages.
General Admission: $5

American Family Theatre's adaptation of Hans Christian Anderson's beloved fairy tale. Enjoy the story of a little mermaid who longs to live in the world above. This production is suitable for the entire family.


EXPLORING NATURE WITH CHINESE BRUSH PAINTING
at the Seatuck Environmental Center
550 S. Bay Ave Islip, NY 11751
(631) 356-3681
www.seatuck.org
Time: 9:30 a.m. - 12:30 p.m. All ages.
Attendance Fee: $4 members/$6 non-members.

This art workshop will bring the love of nature together with the ancient watercolor techniques, Asian brushstroke and Chinese calligraphy. Artists of all ages and experience will look at nature from a new perspective. We'll grind our own ink, learn brush painting technique and enjoy this art form.


Sunday, March 7th

"SCIENCE OF THE CIRCUS" with Ringling Bros. and Barnum & Bailey Circus
Long Island Children's Museum
11 Davis Avenue, Garden City, N.Y. 11530
(516) 224-5800
www.licm.org
Performances: 1 & 3 p.m. Ages 3 & up.
Free with Museum Admission. Same day tickets only.

The talented performers of Ringling Bros. and Barnum & Bailey astound audiences across the country with acts of daring and skill that require concentration, timing, patience, dexterity and courage!


OCEAN SCIENCE SUNDAY:SOUNDS GOOD
Cold Spring Harbor Whaling Museum
301 Main Street, Cold Spring Harbor, N.Y. 11724
(631)367-3418 www.cshwhalingmuseum.org
2:00 p.m. Ages 5 and up. Members free; others $8.

Get the inside scoop on how sound works and travels in water with fun science sound experiments. Touch a Hissing Roach and create an ocean-sound craft to take home.



BUILDING FOR BATS
Held at the Theodore Roosevelt Sanctuary & Audubon Center
134 Cove Road, Oyster Bay, N.Y.
For more information: (516) 922-3200
www.audobon.org
Popular Program - Registration Required.
1:00- 2:30 p.m. All ages.
FREE Program for members / $3 non-members $15 materials fee per batbox.

Become a Bat Realtor! Learn about bats' benefits to humanity by blasting bugs, and build your own bat box to banish bugs from your backyard. 45 minute Powerpoint presentation, 45 minute box building workshop.



MAPLE SUGARING
Hoyt Farm Nature Preserve, New Highway, Commack
(631)543-7804
www.smithtowninfo.com/HoytFarm
1:30 - 3:00 p.m.
Families with children of all ages.
$3 a person or $8 a family.
Learn how to tap trees and make maple syrup at an outdoor maple-sugaring class.