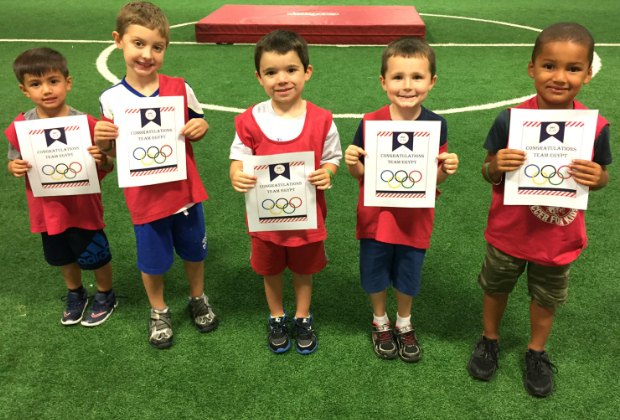 Super Fun Indoor Summer Camps in NJ
So "summer camp" means being outdoors, right? But maybe your kid would rather dance, bounce, create, or paint in lovely, reliable air-conditioning. These indoor summer camps are big on creativity, fitness, and fun—and easy on your wallet—so maybe you can save the swimming and horseback riding for another summer. To find more New Jersey summer camps, be sure to check out our Camp Guide and Full Directory of Listings.
Arts Council of Princeton Summer Camp – Princeton
This is a very popular camp, as evidenced by the many returning families and the steady increase in new registrations. It boasts state-of-the-art studio facilities for tweens and teens with a digital imaging studio, darkroom, ceramics studio (with wheels and kilns), dance studio, and a 110-seat theater. There's also a Bollywood section and a wildly popular fashion camp.
Bass Art Studio Summer Camp – Montclair
This is much more than your basic paint-a-bowl-of-fruit art camp. Kids ages 7–13 can choose from among five week-long sessions with themes like Dada & Surrealism and Adventures in Wonderland, during which they'll learn technical skills and delve into art history and culture. Offerings also include a Painting & Drawing Intensive and Fine Arts Sampler for kids 12–15, as well as a Young Designers Fashion Camp for ages 8–18.
Branchburg Sports Complex – Branchburg
The popular sports facility offers a variety of specialty sports camps and educational enrichment camps for 10 weeks each summer. Its popular KidVenture Camp! features weekly themes and includes activities like laser tag, field sports, arcade games, arts & crafts, and more.
Create & Bounce Technology Camp at BounceU – Morganville
BounceU's Create & Bounce is founded on the principle that creativity and physical exercise go hand-in-hand. In this robotics-themed technology camp, campers will learn to design, build, and program robots using Lego Mindstorms and Lego stop-motion animation. When they're not busy building robots, they'll bounce and play on the truly awesome, ginormous bounce houses. Ages 5–12.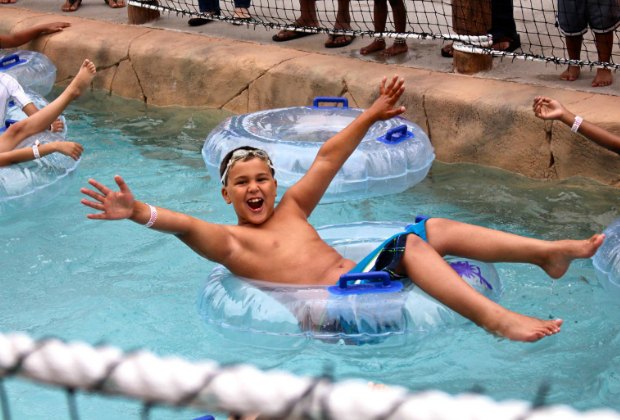 Swim, game, or bounce at Camp Funplex's fun camp for kids.
Camp Funplex – East Hanover
Camp Funplex is a combo platter—both indoor and outdoor activities every day in a multimillion dollar complex, complete with swimming pool, sports courts, indoor game arcade, 3D movie theater, Foam Frenzy, bumper cars, and laser tag. The kids rotate through these stations in 45-minute slots throughout the day, with an elective in the afternoon.
Kids U – Paramus
If being indoors means being able to cook, play music, do science experiments, rock climb, and play in a 2,000-square-foot play area called "The Playquad"—well, sign me up. Owner Kevin Kennedy is a personal trainer and has a very specific theory on kids fitness (play!). The day is nicely structured, with some chill, get-to-know-you time first thing in the morning, followed by activities interspersed with open play on the 'quad. Ages 3–9.
Monroe Movement Space Summer Arts Camp – Hoboken
Monroe Movement Space is a family favorite that's eminently reliable and peacefully fun. If you're not going to be outdoors, this large, airy space with a forest painted on one wall is a great alternative. Kids take part in a variety of movement classes, games, art, sculpting, theater games, and yoga. One of the best things about Monroe is that you can sign up for a variety of times during the day, and any combination of days within the whole summer session. Ages 3–12.
Top photo: Play at the indoor playground or learn a new sport with Branchburg Sports Complex's summer camp. All photos courtesy the camps.

Originally published February 2011; updated for 2017.