The Very Hungry Caterpillar Show
DR2 Theatre

NYC Easter Brunch Cruise 2023
Event Cruises NYC

Easter Fun Cruise with Egg Hunt 2023
Event Cruises NYC
Sign up for our free newsletters.
Save Up to 85% on Kid and Baby Gear with GoodBuy Gear's Online Marketplace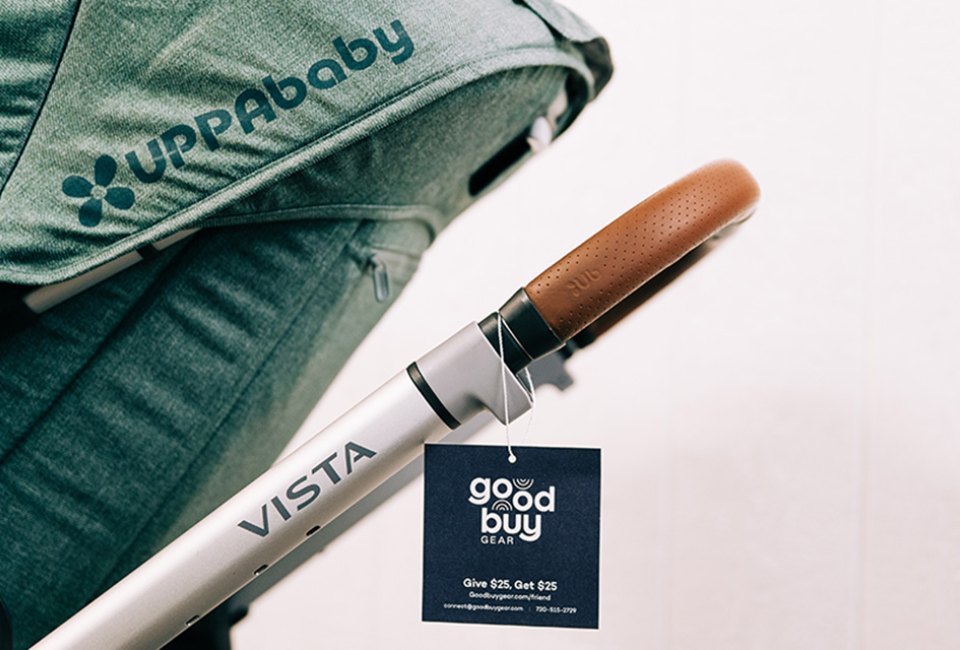 12/10/22
- By
Jessica Laird
Buying secondhand kid and baby gear is cost-effective and environmentally-friendly. And, now, with online marketplace GoodBuy Gear, purchasing gently used and open box items like strollers, car seats, toys, and sports equipment is safer and easier too.
Not only is the marketplace filled with products from some of parents' most-loved brands–from UPPAbaby to Lovevery to 4moms (a few of my personal favorites). A team of experts thoroughly inspects every single item for safety, functionality, and cleanliness before it's listed with real photos and a detailed description. That means no more messaging with unknown sellers only to wind up with a stained sleepsack or a broken baby swing. And, when you're done with an item, GoodBuy Gear will pick it up and re-sell it for you too.

Shopping with GoodBuy Gear
There are a couple of features that make GoodBuy Gear an especially parent-friendly place to shop for kid and baby products online. As a mom-of-two who's constantly in need of new gear, I really like that the marketplace features special sections for price drops, sale items, gift guides, and baby must-haves, as well as filters by age or category. It's really easy to find what I'm looking for, or to get some inspiration when I need it (hello, holiday presents!).
I also appreciate that I can buy locally, without having to go to a stranger's home or meet in a parking lot. GoodBuy Gear offers local delivery, which typically takes 1-3 business days for $5.99, or nationwide shipping, which generally takes 3-10 days and is priced by location. There's even an option for free same day pickup from your local GoodBuy Garage.
If you're a first-time parent or need some advice on what to purchase, I love that you can just provide a little information about your child and what you're looking for in the Gear Finder quiz, and the Goodbuy Gear Gurus will instantly give you a number of personalized recommendations based on your budget.

GoodBuy Gear's Safety Standards and "Gear-antee"
GoodBuy Gear prides itself on making safety a top priority–performing extensive safety and quality checks before any item is listed for sale. All products are cleaned, inspected, tested, and photographed to help ensure that what you see is what you get. And, if your product doesn't match the exact description on the site, there's a 14-day return policy–which is something you won't find at most consignment stores.
For added peace of mind, GoodBuy Gear also uses proprietary technology to ensure that recalled items are never listed on the site. Additionally, the marketplace never sells broken items, mattresses, strollers that are more than 10 years old, or any other item that can't be properly assessed and safely used.

Selling Kid and Baby Items with GoodBuy Gear
If you're in the New York City, Washington, D.C., Denver, or Philadelphia area, you can also opt to sell your gently used kid and baby items in the marketplace. The GoodBuy Gear team will pick up your items and do all the work to sell them for you. You'll earn up to 80% of the selling price (the more expensive the item, the higher your cut), and items from the Most Wanted Gear list will even get you an expedited payout.
Oh, and if you're interested in listing an item but unsure if you'll need it again in the future, you can opt for sellers insurance. This free add-on means if you need to re-buy something that you listed, GoodBuy Gear will give you 50% off.
Helping the Parents and the Planet
In addition to keeping more gear out of landfills every day, GoodBuy Gear's partnerships with buybuy Baby and 4moms help me feel good about shopping from a business that is giving back and supporting sustainability.
Save Up to 85% on GoodBuy Gear
Ready to shop? Start browsing GoodBuy Gear to save big on quality checked secondhand baby and kid gear now.