Boxing Classes for Kids in New York City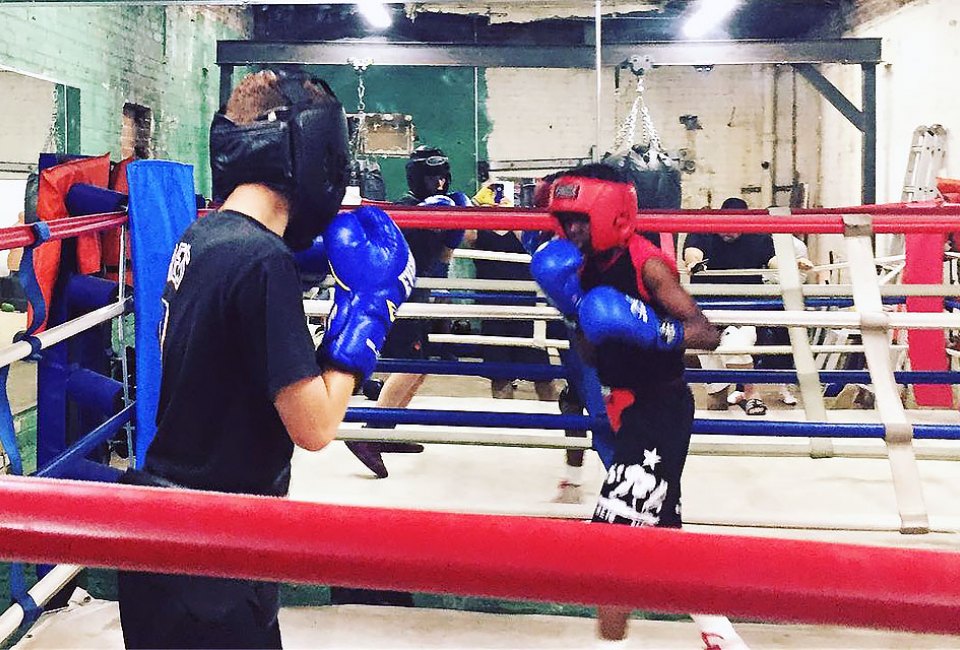 9/15/21
- By
Sara Gramling
As summer turns to fall and a new school year is about to begin, parents everywhere are looking for after-school classes. Now entering the ring: boxing. These boxing classes for kids in New York City are a great option. The sport helps kids to build confidence, patience, fitness, and learn self-defense.
We've rounded up seven boxing gyms in NYC offering boxing classes for kids. Find more enrichment opportunities in our Guide to Classes and Activities for New York City kids.
Subscribe to our newsletters to get stories like this delivered directly to your inbox.
Touted as the largest fight gym in NYC, Church Street Boxing offers kids boxing classes taught by specialized instructors. The program is open to children ages 7-12 and lasts for 10 weeks. Classes are held after-school in Chelsea and on Saturday mornings in Tribeca.
This gym believes you can never be too young to learn how to box and offers boys and girls ages 12 and under on-going classes. The gym is open all hours and offers youth ringwork drills and sparring on a weekly basis.
This gym's experienced trainers teach children a range of skills, including footwork, offense, defense, and counter moves. Brotherhood Boxing's youth programs run Monday, Wednesday, and Friday afternoons, plus Saturday mornings. Private lessons can also be scheduled.
Gleason's offers Pee Wee Boxing for children ages 4-12 years and teen programs, too. Group classes are held on Wednesdays and Saturdays, with the weeknight session divided into two age groups. Pee Wee Boxing aims to teach children discipline, self-confidence, concentration, coordination, and self-defense. Classes are led by a USA Boxing certified coach.
Butch's Boxing classes for kids teach respect and compassion and build patience, perseverance, and dedication. It offers classes for children ages 5-14 with a wide range of disciplines covered, including MMA, boxing, jiujitsu, kickboxing, karate, and more. The gym also offers a Bully Proof Program, teaching children how to manage and respond to bullying.
Trinity strives to build your child's confidence by teaching core boxing skills, including posture, how to breathe, and how to best focus. Its goal is for kids to take the skills learned at the club and apply them to their day-to-day lives.
The gym's Boxing for Kids program was created to help children learn how to stand up for themselves, as well as build strength, endurance, flexibility, and coordination. The program is run by coach Illia Mesishchev, who also includes games and activities to help children learn how to be team players and play fair.