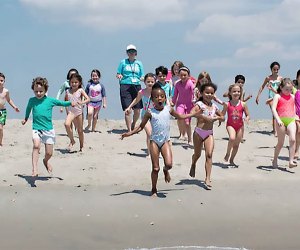 Best Summer Camps in Brooklyn
So, you're looking for a new summer camp and, naturally, you want the best for your child. "Best" is, of course, a relative term. Without putting too fine a point on it, "best" could describe the one that best fits your financial picture. Or has great counselors. Or culminates in a rock concert. Or gives kids lots of water time. Maybe when you close your eyes and think "Best Summer Camp," you envision one where your child is spirited away for a day of fun on a little cloud, while you sleep in (that's my idea of best, anyway, and I am still looking). Believe it or not, our list of the best Brooklyn summer camps includes picks for almost all of those scenarios.
While "best" is a bit subjective, Brooklyn has tons of excellent options when it comes to summer fun. So, think of this as a little tasting platter. Excellent options in a sea of delicious dishes. Check our Directory for many more and be sure to visit our Summer Camp Guide for other top picks.
Read on for the big reveal. Here are 21 Brooklyn summer camps that just might provide the best fit for your family.