Great Small Towns in New Jersey: Boonton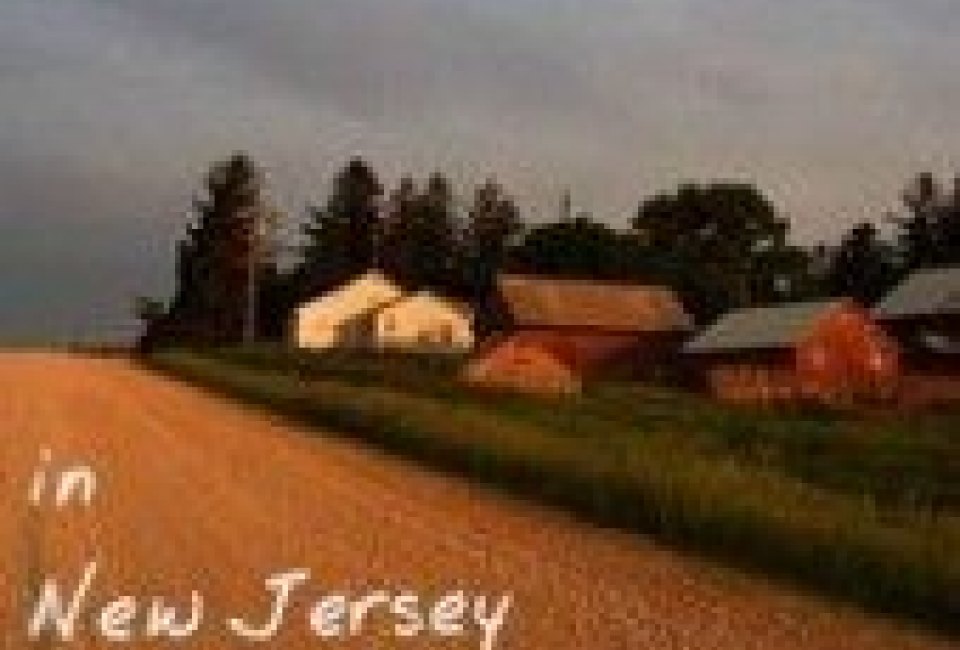 2/24/15
- By
Stephanie Forton
The tiny town of Boonton, New Jersey just might have it all. This bedroom community, located in Morris County, is known for its beautiful open spaces and rural character. Throw in a vibrant downtown (named one of NJ's Best Downtowns by New Jersey Monthly Magazine), streets lined with 18th and 19th century homes, views of New York City and an actual waterfall and you can see why Boonton is a day trippers dream. Once a thriving factory town, Boonton has gone through a revival in the past several decades, morphing into one of New Jersey's coolest destinations. Read on to learn more about what makes Boonton so special. For even more great small towns in Northern New Jersey, check out our Small Towns Guide.
Things To Do
Enjoy the outdoors! Nature lovers will be delighted by a trip to Boonton Falls. This spectacular and powerful waterfall is one of New Jersey's best kept secrets. The falls, which used to power the factories that existed in Boonton in the early 1900s, are now part of Grace Lord Park, which also features playgrounds, hiking trails and some cool stone ruins. Designed by Frederick Law Olmsted and Calvert Vaux, famous for creating New York City's Central Park, Grace Lord Park is so lovely that many haven chosen to get married in its picturesque gazebo.
Tourne County Park currently boasts 547 acres, which includes several trails including a wildflower trail with nearly 250 species of natural plants. There are also picnic areas, sports fields and a lake. The highlight of a trip to Tourne Park is the view from the top, which includes the New York City skyline. Be sure to take a stroll over the Reservoir Bridge which offers breathtaking views of the Jersey City Reservoir, particularly at sunset. Learn about the town's rich history by taking a walking tour. Beginning in April, the Boonton Historical Society and Museum hosts two hour walking tours which educate visitors on the town's history, people and architecture. The Museum itself houses an extensive collection of memorabilia. For more information call 973-402-8840.
The town of Boonton, often likened to a Norman Rockwell Painting, offers plenty of options for art lovers. Galleries abound on Main Street. There are 7 galleries and 5 art studios including Speakeasy Art Gallery, which showcases contemporary art and offers enrichment classes for children and adults. Other notable galleries include Mobile Digital Art & More (the first gallery devoted to works of art created digitally), Black River Gallery and Broadfoot & Broadfoot. Want to create some of your own works of art? Culture Cabin offers culturally based art enrichment classes in a funky, woodsy setting. Their one-day, Saturday classes offer students the chance to create a recycling-based take home craft. Check out their schedule here.
The town's artistry spills out onto the sidewalks of Main Street with Boonton Arts public art installations. During the holidays 28 DIY trees were created from recycled building materials and displayed in front of local businesses. In the summer, the town literally goes to the dogs with Boonton Arts Dog Days of Summer. Beginning in June, Main Street will be lined with amazing dog sculptures created by artists. The dogs attract viewers from all over the country and beyond. Proceeds from the artwork benefit local organizations including animal shelters and dog rescue organizations.
Shopping
Boonton's Main Street is made up of 100% independently owned, unique businesses that sell everything from designer apparel to rare coins and antiques. Check out Robin's Closet for women's fashions. Known for personalized service, this lovely shop brings the flavor of a New York City boutique to New Jersey. For unique antiques, gifts and collectibles stop in Time's Tin Cup and Bluebird Antiques and Vintage Gifts. If you're looking for your favorite Comic, or a place to play in weekly gaming tournaments, don't miss Highlander Games and Comics. They are more than happy to have you come in on a cold day, pull up a chair and play.
Dining
Boonton is well known for its delectable restaurant choices. From Italian and Chinese to Jamaican and Columbian, the town's dining options seem endless. For brunch head to Maxfield's on Main, Music House & Kitchen. Enjoy a roasted vegetable omelet or Challah French toast, while listening to live musical performances. For lunch and dinner try Chili Willies Mexican Restaurant. Chef Jose creates traditional Mexican specialties using family recipes handed down from his grandmother. For some hometown Italian fare stop in Delizia Pizza Kitchen. Menu choices range from brick oven pizza made with homemade dough to their signature penne vodka. End your day with a sweet treat from Suzi Cakes. This amazing bakery sells cupcakes and pastries that are beloved by the locals. Another dessert option, the newly opened Scoop House, is an old fashioned ice cream parlor. Their menu consists of homemade waffles and cookies, sundaes, soft serves and shakes. For locally grown, fresh foods, Boonton Main Street, Inc. runs a farmers market from June through November.
Town Events
First Friday Late Nights are monthly art walks during which the local galleries hold their opening receptions. Visitors can see new shows, meet artists and enjoy live music. Businesses stay open late for a great night of shopping, socializing and dining. First Fridays are themed with different events like "Poets on Main", "Pizza Throwdown" and "Pets Night Out". Well attended by people from all over the state, First Fridays are a fun, free night out! For more fun events, Check out Boonton Main Street's full calendar here.
Additional annual events include a Classic Car Show in August; Boonton Day and an annual Labor Day Parade and Fair in September; and a Christmas Parade in December.