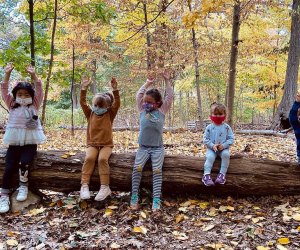 Spring Break Camps for New Jersey Kids in 2021
Spring break is just around the corner, and students have never been more deserving of a screen-free, school-free week of fun. Most New Jersey schools are closed for a week-long break sometime between Monday, March 29, and Friday, April 9. If you're searching for structured activities to keep the kids active and engaged over the break, look no further than these spring break camps.
We've rounded up a dozen options throughout New Jersey, ranging from action-packed camps that let you conquer ninja courses to those that foster creative hobbies, like sewing. Parents may opt for full- or half-days and enroll kids for individual days or all week.
Don't wait too long to book your spring break camp spot; spaces are especially limited this year, and they tend to book up quickly. While camp is on the brain, start making your summer plans. We've got tons of resources in our Camp Guide and Camp Directory.
Editor's note: Be sure to click through to each camp listed for current COVID protocols, as the situation is ever-changing. Most camps are limiting attendance and group size to mitigate risks.