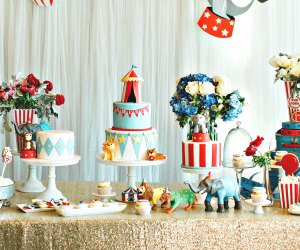 Amazing Birthday Cakes for Kids in Northern New Jersey
With all of the amazing bakeries in New Jersey, there's no shortage of options when it comes to finding a cake for your kid's birthday bash. But which ones are a cut above? We cake-tested our way across northern New Jersey (somebody had to do it!) to find show-stopping sweets that take the cake!
Whether you want ice cream, gluten-free goodies, or a 3-D replica of your child's favorite TV show character, there's something for everyone in this delicious roundup of northern NJ bakeries and bakers. You can find even more party-planning info in our NJ Kids' Birthday Party Ideas Guide.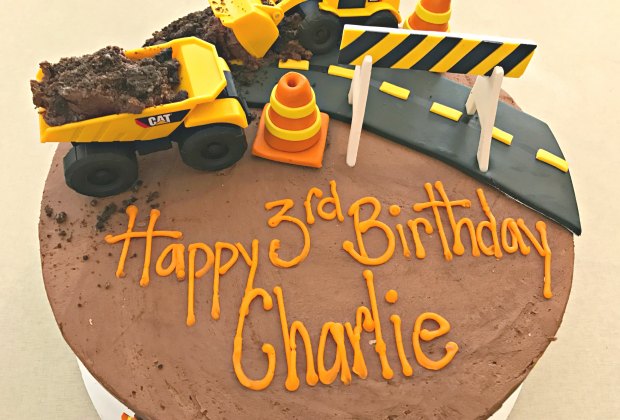 Made with buttercream, not fondant, an Able Baker cake is easy to cut and tastes as good as it looks.
The Able Baker – Maplewood
This neighborhood favorite cranks out buttery scones, gluten-free banana bread, and the best coffee for miles—and Julie Pauly's cake creations are no less impressive. Choose a classic vanilla or chocolate cake with a simple Happy Birthday on top (Pauly's favorite) or more elaborate designs. From adorable animals to popular storybook characters, all of the handcrafted cake decoratons are placed on top of buttercream, not rolled fondant, so cakes are easy to cut and taste as good as they look. Hand-decorated sugar cookies make great party favors.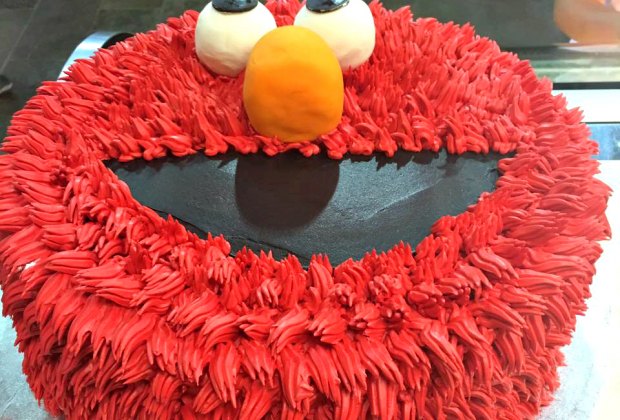 Calandra's will work with you and your birthday boy or girl on a truly one-of-a-kind design.
Calandra's Bakery – Caldwell, Fairfield, and Newark
You've probably seen fresh bread from this top-notch Italian and French bakery at your local supermarket. Its custom cakes are the handiwork of Executive Pastry Chef David, and cake specialists are available at all three locations to brainstorm and sketch your birthday boy or girl's dream dessert based on any ideas, photos, or inspiration you bring. Choose from more than 10 different fillings, including the popular cannoli cream. From My Little Pony to Thomas the Tank Engine, Calandra's creative cakes are wow-worthy.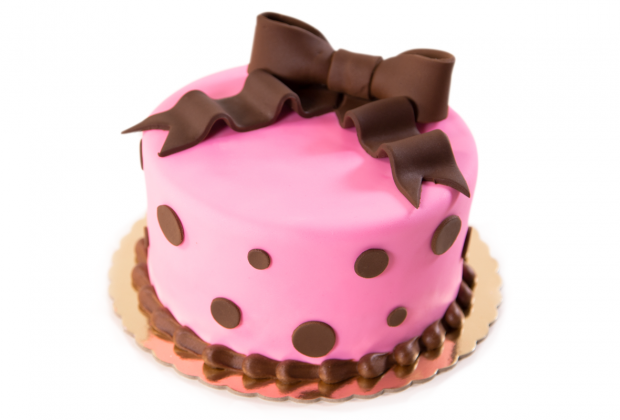 At Carlo's Bake Shop, you can order online and pick up in-store.
Carlo's Bake Shop – Hoboken, Morristown, Ridgewood, Wayne, and Westfield
For last-minute moms who still want to impress, the Cake Boss has you covered. With several locations across the state, including the flagship bakery in Hoboken, the Grab & Go service allows you to order a cake online anytime you want and select your own pick-up time. The seven-inch buttercream cakes come adorned with colorful sprinkles and roses, or opt for a polka dot fondant cake topped with a sweet bow. Add a special birthday message at no extra cost, then pick it up and enjoy.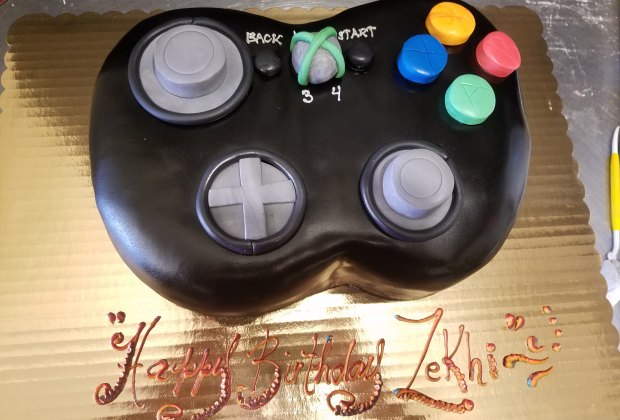 Edo's creative cakes will make all your birthday kid's wishes come true.
Edo's Cakes – Maplewood
No cake design challenge is too great for Joseph Bannon, otherwise known as Edo, who has been in the bakery business since he was 11 years old. Specializing in 3-D sculpted creations and creative fondant techniques, Edo will make all of your birthday kid's wishes come true. His characters cakes are incredible, whether you kid wants Paw Patrol, Barbie, Mickey Mouse, or others. While most bakeries require 48 hours to two weeks notice for custom cakes, Edo is known to go above and beyond to make magic happen at the last minute; say, if you forget to order a cake for your kid's party—it happens!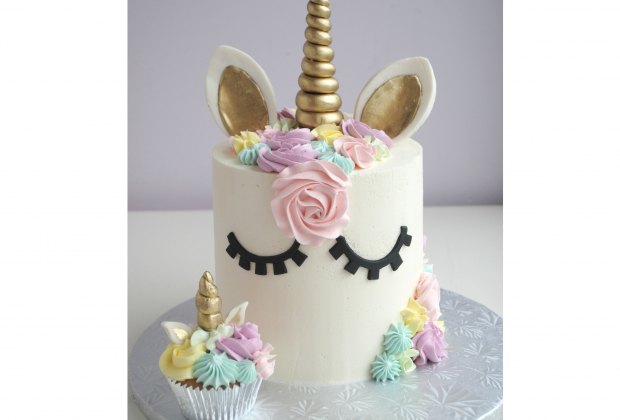 ​
The Food Network "Cake Wars" winner specializes in jaw-dropping designs like this unicorn cake.
Keremo Cakes – Cresskill
Karin Cakirdas is the cake genius behind this Bergen County bakery's custom confections. Cakirdas is the winner of the "Emoji Episode" of Food Network's Cake Wars, so you can rest assured that your kid's birthday cake will be cute, colorful, and most of all, delicious. From breathtaking unicorn cakes with matching cupcakes to jaw-dropping character cakes decked out with Shopkins and superheroes, kids and adults will be blown away by these handcrafted creations. Keremo also hosts cookie and cake decorating birthday parties.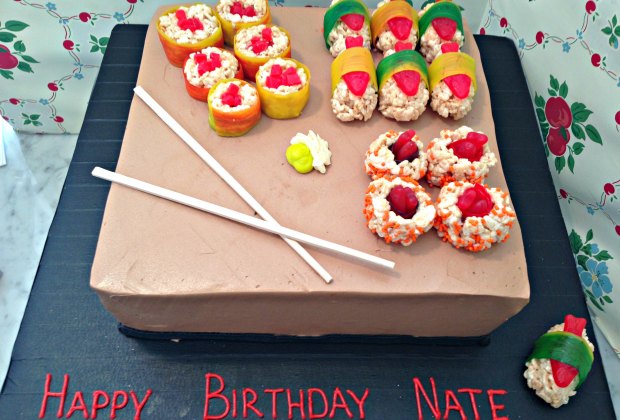 Did someone order sushi? The Little Daisy Bake Shop will turn your kid's favorite food into a custom cake.
The Little Daisy Bake Shop – Montclair
Thanks to this tree nut and peanut–free bake shop, all of the guests at your kid's party can eat the cake. If the birthday kid has a specific design in mind, Jennifer Snyder and her team of eight bakers will turn the idea into a reality, whether it's to honor a favorite sports team or a favorite food, even sushi! Take advantage of the nut-free goodies to stock up on sugar cookie favors, cupcakes, and cake pops that will score you major brownie points with allergic party guests and their parents.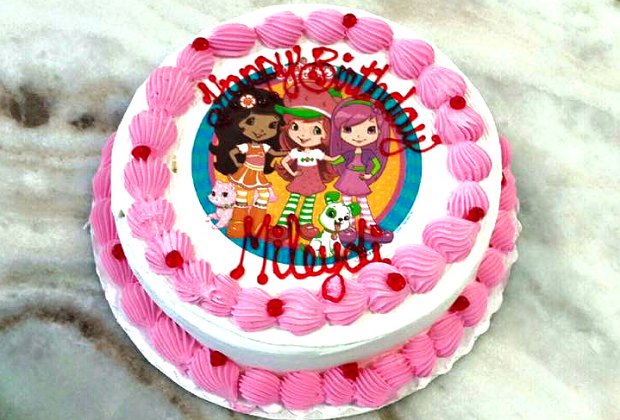 Ice cream cakes are the specialty at Nasto's.
Nasto's Ice Cream Co. – Newark
When your kid screams for ice cream, look no further than that this old-fashioned ice cream shop located on a quiet corner in the Ironbound section of Newark since 1939. It's the largest ice cream manufacturer in the state, churning out 3,000 gallons a week, so you know that the ice cream in your kid's birthday cake will be super fresh and creamy. Traditional cakes features layers of vanilla, chocolate and strawberry ice creams with chocolate crunchies and chocolate syrup.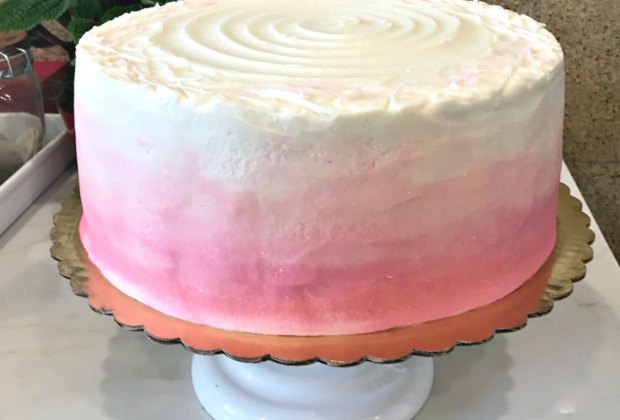 An ombre cake from ​OM Sweet Home.
OM Sweet Home – Cliffside Park
If you're following certain dietary restrictions, this new bakery has your cake needs covered. All of Dawn Pascale's plant-based recipes are dairy-free, gluten-free, soy-free, wheat-free, and made with natural, organic ingredients, perfect for kids with allergies. OM Sweet Home typically offers classic, two-layer round cakes (three-layers upon request), and there are plenty of ways to dress them up—with ombre frosting, sprinkles, or luscious rosettes. Not-so-classic but still yummy cake flavors such as chocolate chai spice, key lime, and pumpkin are sure to win rave reviews from everyone at the party, not just those who are gluten-free.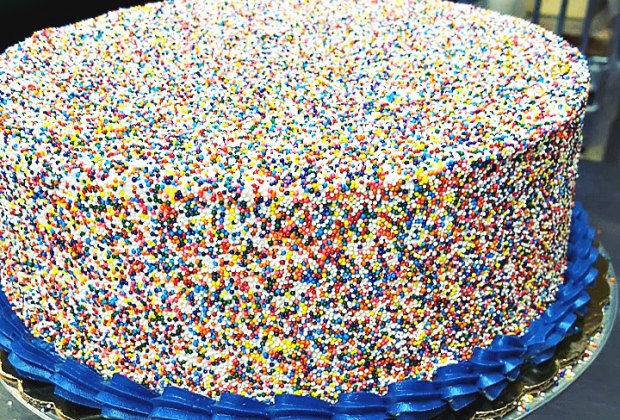 The brightly colored rainbow sprinkle cake from Palmer's is a showstopper.
Palmers Sweetery – Maplewood
The neighborhood newcomer has quickly made a name for itself since opening its doors in 2016. With a focus on delicious flavor combinations and exquisite designs, you can't go wrong with any of Kia Palmer's creative and colorful buttercream and ganache cakes. For a stunning show-stopper, opt for Palmer's popular rainbow sprinkle–covered , funfetti cake. Made-to-order French macaroons, Whoopie pies, and rice cereal treats will take center stage on your party's dessert table.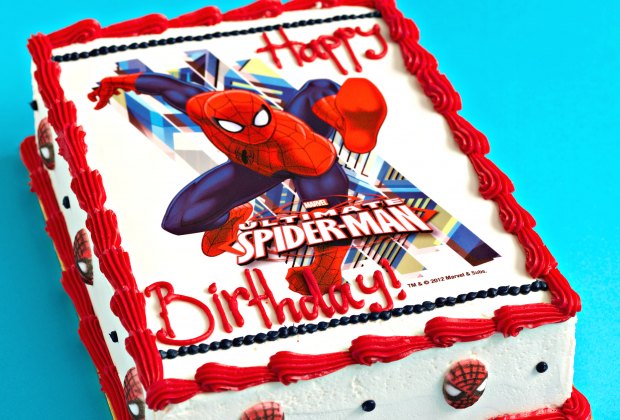 Feed a crowd with a Splurge Bakery sheet cake decorated with your kid's favorite superhero.
Splurge Bakery – Millburn
What started out as a photo and logo cookie business by Julie Winer 10 years ago has morphed into much more at this hard-to-miss hot pink Main Street storefront. If you need to feed a crowd of kids plus adults, Splurge's two-layer sheet cake will be a hit. Top it with a popular cartoon or comic book character design, or surprise the birthday kid with their own picture or original drawing. For a sweet alternative, the shop also offers a gigantic, iced chocolate chip cookie cake. Splurge will even host your child's party. Select from several themes for preschoolers to big kids that include cookie and cupcake decorating plus make-your-own-pizza.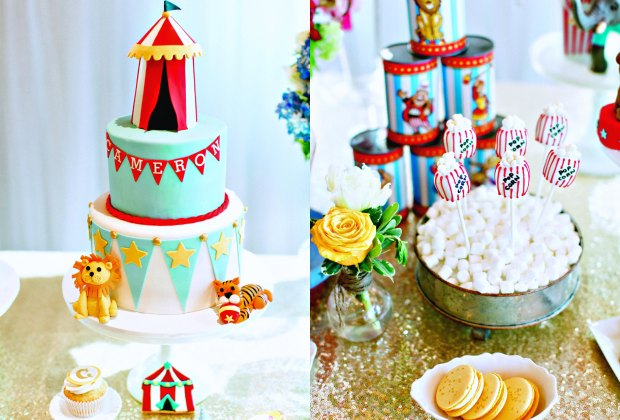 ​Sugarsuckle will pair your custom cake with matching cookies and cake pops.
Sugarsuckle – Hoboken
Jennifer Choi's sculpted cakes have clean lines and modern elegance, a combo that's guaranteed to captivate kids and wow adults. Well-known for her whimsical first birthday cakes, Choi can turn the dreams of any kid into an edible work of art. Because all of her sugar flowers, fondant figurines, and cake toppers are make by hand, Choi requires at least two months notice for a custom cake order. She can also provide cake pops, chocolate-covered Oreos, and iced sugar cookies to round out your cake table. For a taste of what Sugarsuckle has to offer, sign up for one of her cookie or cake decorating workshops with your little one.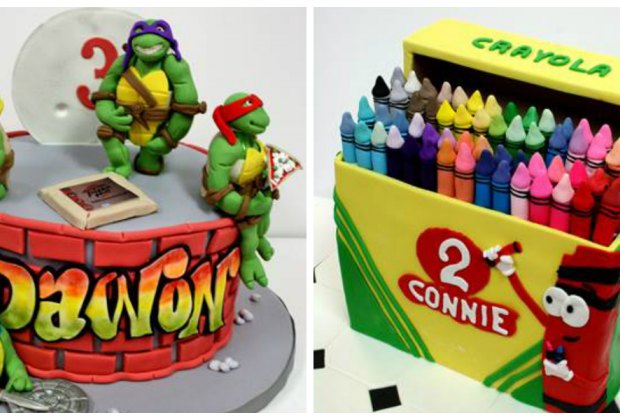 Sweet Grace Cake Designs specializes in extravagant artistic creations.
​Sweet Grace Cake Designs – Haworth
After 20 years on Wall Street, Lisa Rochelle swapped finance for frosting in 2010. Utilizing a creative eye cultivated at the Fashion Institute of Technology, Rochelle makes cakes with a very distinct artistic aesthetic. Rochelle's extravagant creations have earned her a celebrity following; she was the baker for Angela Simmons's and Ice-T and Coco's beautiful baby shower cakes. She specializes in life-like edible figurines and sculpted 3-D designs, including Teenage Mutant Ninja Turtles, crayons, sneakers, and purses.
Top photo: Sugarsuckle will pair your custom cake with matching cookies and cake pops. All photos courtesy of the bakeries.