Best Birthday Cake and Cupcake Bakeries in Central New Jersey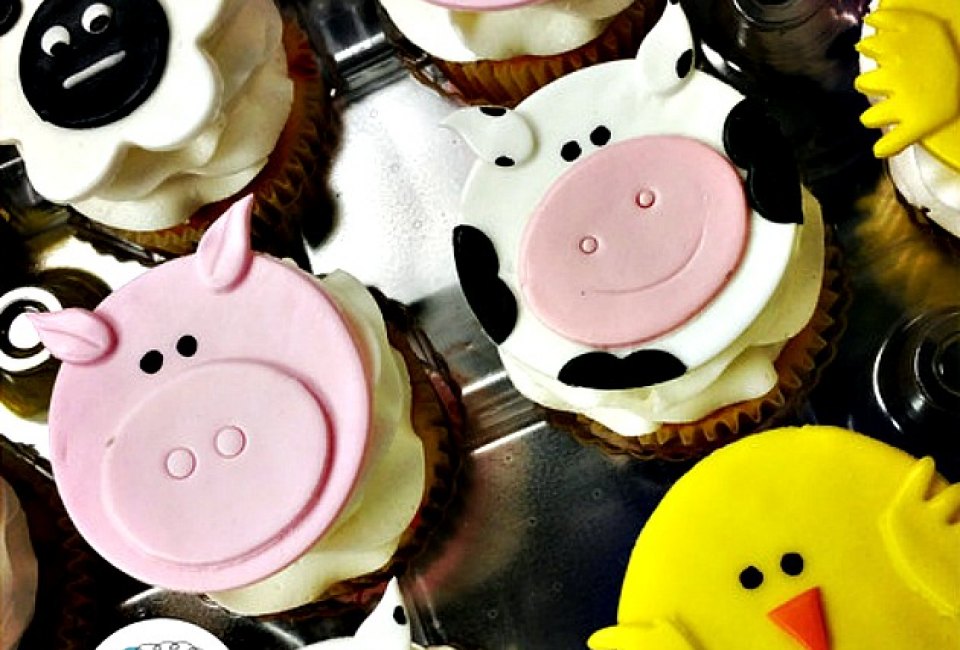 1/1/16
- By
Stephanie Forton
Planning a birthday party is no easy task these days. From choosing a theme to finding a venue, the checklist seems endless. One way to lighten the load is by finding a great bakery to customize the cake. Cakes and cupcakes have become the centerpiece of most parties. If you really want to make your guests smile, a fun, tasty cake is the way to do it. Whether you are looking for that perfect themed cake, or some outstanding cupcakes, we've got you covered. Check out our list of great bakeries in Central NJ. For even more information on throwing the perfect party, check out our NJ Kid's Birthday Party Ideas Guide.
Carlo's Bakery, Red Bank NJ
You may know Carlo's Bakery from TLC's hit show "Cake Boss". Before finding fame on TV, this family owned bakery has been baking cakes for over 100 years. Carlo's produces what many say are the best tasting specialty cakes in New Jersey. Carlo's offers a variety of cakes, fillings and icings and can customize a gorgeous cake for any theme. With recently opened locations in Red Bank and Morristown, Carlo's is a great option for those looking for the perfect birthday cake. To order, or for more information, visit their website or call 732-268-7710. Carlo's also has locations in Hoboken and Westfield.
Pink Cake Box, Denville, NJ
Specializes in specialty cakes, wedding cakes, cupcakes, dessert tables and cookies - always made individually for your special event. They work with every customer to create a unique and delicious custom cake for any celebration. Pink Cake Box has appeared in numerous magazines, television shows and national newspapers. The owner, Anne Heap, has been featured as one of the top 10 cake artists in North America by Dessert Professional. Call 973-998-4445 for more information.
Confections of a Rock $tar, Asbury Park NJ
Confections of a Rock $tar is the Jersey Shore's hottest new bake shop. They offer amazing cupcakes, cookies, pastries, French macaroons and rockin' custom cakes. Using only the finest, freshest ingredients they handcraft their products from scratch. Stop in and enjoy the rock star ambiance at this rock n' roll bake shop. Confections of a Rock $tar will create an edible masterpiece for any event. Selections range from basic sheet cakes to three dimensional works of art. They are open Wednesday thru Sunday, with custom orders available daily. Call 732-455-3510 or visit their website for more information.
Blue Sheep Bake Shop, Green Brook, Metuchen and Somerville, NJ
Whether you are looking for a unique cake for your party, or just want to satisfy your sweet tooth, Blue Sheep Bake Shop is the perfect destination. Blue Sheep specializes in custom cakes, cake pops and cupcakes. Their retail shops features more than 18 flavors of cupcakes daily, including Red Velvet and S'Mores. Blue Sheep Bake Shop will even throw your child's party for you. They offer fun and creative cake and cupcake decorating birthday parties. For more information, call 732-667-7557 or visit their website.
Sugarush, Red Bank NJ
This fantastic little bakery on Broad Street in Red Bank offers New Jersey's first cupcake bar, where visitors can design their own delicious creations. Their cupcakes, baked fresh daily, have been voted Best Cup Cakes by NJ Monthly Magazine. Sugarush offers a wide variety of options for your special occasion, including specialty cakes, custom cakes, cake pops and pull apart cupcake cakes. Visit the photo gallery on their website or call 732-414-9044 for more information.
Mr. Cupcakes, Chatham NJ
Founded in 2007, Mr. Cupcakes now has four locations in New Jersey. What makes Mr. Cupcakes so delicious is that they bake the ingredients into the cupcakes--no fillings here! Their menu offers 40 varieties of cupcakes daily, including favorites like French Toast, Fruity Pebbles and Peanut Butter & Jelly. For your next party, consider celebrating with one of their cupcake cakes, consisting of 4-54 cupcakes that are iced together to look like one big sheet cake. Another option is single cupcakes on a tiered display. Mr. Cupcakes can customize the icing color and cupcake flavors to your needs. Cupcake tiers cost $1.75/cupcake and can range from 13 to 200 cupcakes. Cake prices vary. The Chatham location is open Monday through Friday from 8 a.m. to 6 p.m., Saturday 9 a.m. to 6 p.m. and Sunday 9 a.m. to 3 p.m. Check out their website for pictures and more information.
Image: Blue Sheep Bake Shop
Originally published 2014
Sign up for the Mommy Poppins Newsletter today!