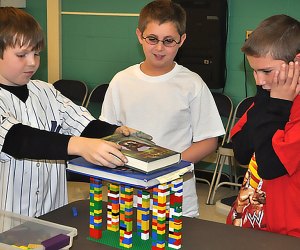 LEGO Fun for Long Island Kids
Let kids build some fun of their own one brick at a time at one of these Long Island's play places that specializes in Lego fun.
Kids of all ages get a chance to design and create their own masterpieces in a variety of classes, and there's also the chance to hold birthday parties and special events at certain locations. Also, check your local library listings for drop in clubs and open builds! For other extra curricular ideas, check out our Camps & Classes guide. And for more kid-friendly events and activities, check out our Long Island Calendar.
The brick center in bohemia, library clubs, CMEE's weekly group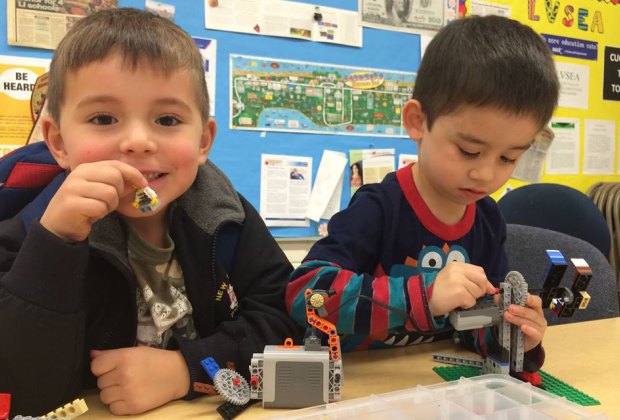 The activities at Bricks 4 Kidz are designed to trigger their imaginations.
Bricks 4 Kidz - Syosset and Hewlett
49 Ira Road, 516-364-7100
40 Crescent St., 516-569-8998
Bricks 4 Kidz Long Island offers a creative atmosphere for students to build unique creations, play games, and have loads of fun using Lego bricks. The activities are designed to trigger young children's lively imaginations and build their self-confidence. BRICKS4KIDZ offers off-site after-school programs where students design and build machines, buildings and other constructions, as well as a Saturday Series throughout the school year and summer camp programs. They also throw birthday parties and the North Shore location has even built a partnership with M.A.T.S.S. in Syosset for extra birthday fun.
The Lego Store - Garden City
630 Old Country Road, 516-746-3625
The LEGO Store at Roosevelt Field raises the bar in kid-chic design, innovative displays, in-store family events, and consumer-friendly play areas. Each month the store offers a FREE monthly mini build. Kids can make and take a cool project. But these events have limited space, so advance registration is a MUST!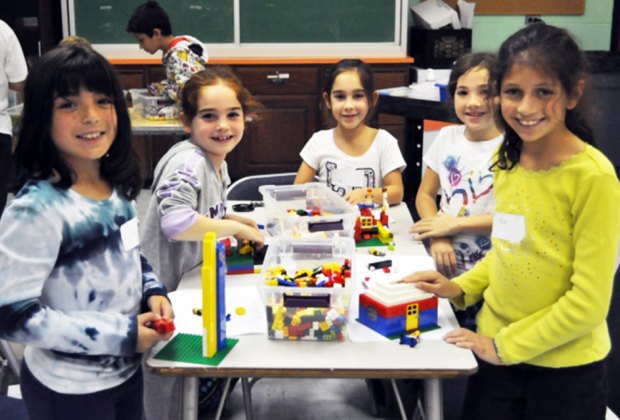 Learn engineering through Legos at RKIDtects.
RKIDtects of Tomorrow Inc. - Commack
631-623-6874
RKIDtects uses Legos for project-based programs designed to teach methods of engineering to grades pre-k through 5th grade. They coordinate before/after school programs on site as well as in home birthday parties. Through a sweet partnership with The Ice Cream Party Shoppe in Smithtown, party-goers can build edible concoctions while enjoying Lego fun.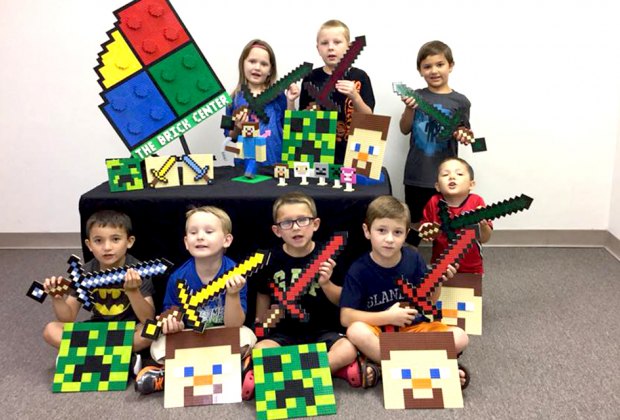 The classes explore architecture to technology using Legos.
The Brick Center - Bohemia
481 Johnson Ave., 631-572-8801
From open builds to birthday fun, The Brick Center is stacked with Lego options. Choose from their 1,000,000 bricks to create the ultimate Lego design at an open build. Their classes explore architecture, engineering, technology and fun with various designs such as holiday scenes, superheroes, space and more. Kids off from school? Check out their summer and holiday camp offerings.
Lego Club - Bridgehampton
Children's Museum of the East End
377 Bridgehampton/ Sag Harbor Turnpike, 631-537-8250
Join CMEE every Sunday from 10am-12 noon each week for LEGO Club. Your child can construct works of art using the thousands of Legos they have at the Museum. Looking to scale down your brick collection? They are seeking LEGO donations!
Photo of RKIDtects All photos courtesy of the venues