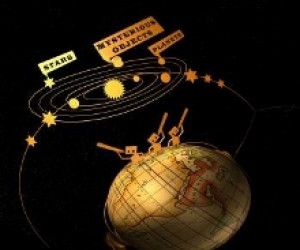 Smithsonian Museum Day Live: FREE Admission to Museums in Westchester and Hudson Valley
If you've ever visited Washington, D.C., you've probably felt the pang of jealousy that entry to the Smithsonian Institution is free. Who wouldn't want to see great art and rotating exhibits without opening their wallet? Well, now's your big chance. Saturday, September 27, marks the 10th annual Museum Day Live! On this day, hundreds of museums nationwide offer free admission to visitors, orchestrated by Smithsonian Magazine. Of course there are many fantastic NYC museums participating in this event but we are happy to report that there are also several museums throughout Westchester and the Hudson Valley that are also partaking--and we've got all the details! Read on to find out which museums are participating, how to get your FREE tickets and other fun perks.
Participating museums run the gamut from large to small, fine art to nature, and even a little quirky (Jell-O Gallery anyone?). The following museums in Westchester and the Hudson Valley also allow a free visit:
There are a few terms to the free admission worth noting:
Tickets must be obtained in advance by registering online and creating an account
Free admission is valid for two people; any additional guests in your party will be charged the usual admission fee
Tickets are valid for redemption at one museum (free museum hopping isn't an option)
You must bring a printout of your ticket to the museum
As an added perk, registrants receive a complimentary one-year subscription to the digital Smithsonian Magazine.
Looking for more cultural outings? Check out our posts on historic mansions in Westchester and local museums with great kids' programming.
Photo courtesy of Hudson River Museum.