Jewelry Making & Fashion Classes for Long Island Kids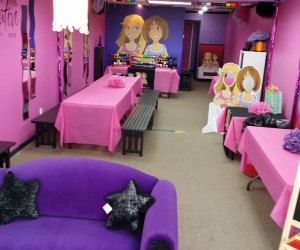 If your creative kid has moved on from Rainbow Loom, perhaps an organized jewelry making or fashion design class might be the best next step. From bead stringing and soldering to sketching and color theories, there are a few courses/workshops on Long Island where they learn skills and make wearable art. Your local school district's continuing education program or library might offer courses as well.
For more after-school classes, activities and programs for kids in the area, check out our Long Island Classes Guide.
Art League of Long Island
107 E Deer Park Road, Dix Hills
631-462-5400
Class: Young Artist Jewelry for ages 12-16
At Art League of Long Island, students will learn basic jewelry techniques, such as bead stringing, cold enameling, soldering with rhinestones, wire weaving ,and the proper use of tools safely in the jewelry studio. Students will make five different projects which include: a beaded stretch bracelet, wire weaved dangle earrings, enamel ring, and rhinestone necklace or bracelet, and the last project will be student's choice. Advanced students can work on their own projects. Beginner and advanced students welcome.
The Lanyard Ladies
464 Jericho Turnpike, Mineola
516-578-2248
In addition to Friendship Bracelets and Lanyard-themed birthday parties, the Lanyard Ladies offer individual instruction and can even come to you. Register for fall classes. Learn to make your favorite bracelets while making friends! Six-week class. Choose from two different days to attend. Each week learn a new pattern. Become an expert bracelet maker. Classes every Monday or Wednesday from 4:15- 5:15 p.m. Classes begin Sept. 15. Free open house is set for Sept. 20.
A Gathering of Artists
322 Hillside Avenue, Williston Park
516-739-8715
Class: Fashion Design
Students will study body proportions, draw fashion models, and learn to design and illustrate their own original ideas. Discussions will include use of color, fabric, texture, design elements and much more. The class is taught by professional fashion designer/illustrator.
Abrakadoodle
55 Lumbar Road, Roslyn
516-686-6900
Class: Fashion Design
Learn about famous designers in history, basic elements of fashion design and simple color theory. Create original artwork to display ideas for clothing, shoes, handbags and more.
Gold Coast Arts Center
113 Middle Neck Road, Great Neck
516-829-2570
Class: Fashion Design
Learn about the talent and basic skills necessary to become a successful fashion designer. Sundays, 12-1pm, Sept. 28-Dec. 14. Ages: 10+. Cost: $200 Non-Members/ $150 Members.
Little Miss Sew It All
78-3 Montauk Highway, East Moriches
631-909-3855
This program for ages 6-16 is designed to incorporate skill and age appropriate projects that make learning to sew fun. The store's Project Funway gave summer students the chance to create their own ensemble to showcase in a fashion show, so sign your child up now to learn the basic skills needed to put together their own creation before next season.
Jo-Ann Fabric Store
580 Old Country Road, Westbury
516-997-2702
Jo-Ann's Sew Time program includes a variety of classes, such as making pajamas, fashion design for teens and a mommy and me class.

Main photo: The Lanyard Ladies