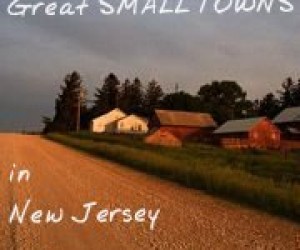 Great Small Towns in NJ: Sparta
Nestled in Sussex Country, Sparta is great little country town and lake community. Whether you are strolling the Lake Mohawk boardwalk or shopping at Olde Lafayette Village, the fresh country air and slower place is a refreshing change. You don't need to board a plane to explore a new town. By travelling up Route 80, you'll not only see the beautiful, serene fall foliage, but experience a 'different' New Jersey, so head out to Sparta, NJ!


Family Outing
Although Sparta's downtown area is small, it offers fail-proof family activities. Daydream together on the Lake Mohawk boardwalk or romp around Kids' Kastle (Sparta Avenue). This playground, located in the 80-acre Station Park, houses swings, slides and climbing equipment, along with picnic tables. In the summer months, Dykstra Concert Park (Mohawk Avenue) offers free concerts every Friday night.
Unleash your competitive side at Sparta Lanes Bowling Alley (43 Theatre Centre). This facility has fully automated scoring, bumper bowling for children and a snack bar to satisfy those greasy cravings! Located in the same plaza is Digiplex Sparta Theater (25 Centre Street). The three-screen movie theater hosts an array of special events, including concert screenings, along with kid-friendly movies.
Travel five miles north of Sparta and you'll find Olde Lafayette Village (75 New Jersey 15, Lafayette Township). Part outlet shops, part specialty merchants, Olde Lafayette Village is an open-air plaza complete with a duck pond and dog-friendly walking paths. You'll find something for everyone -- from unique gifts to family apparel, imported specialties and unique collectibles.
Also nearby, you'll find Sterling Hill Mining Museum (30 Plant Street, Ogdensburg). Encompassing the Fossil Discovery Center, the Zobel Exhibit Hall and Warren Museum of Fluorescence, the Sterling Hill Mining Museum, also includes an underground mine tour. Admission prices are $11.00 for adults and $8.00 children age 4-12.
For more fun in the immediate area, check out Tomahawk Lake Water Park, Kittatinny Valley State Park, Mountain Creek Ski Area and Water Park, Wild West City, or Space Farms Zoo & Museum.
Eating Out
The town has several kid-friendly restaurants, including the Sparta Classic Diner (80 Woodport Road), Panera Bread (25 Center Street) and the Homestead Rest (294 N Church Rd). St. Mortiz Grill and Bar (9 White Deer Plaza) has a newly completed biergarten, with ample outdoor seating and weekly entertainment. Krogh's (23 White Deer Plaza)is also a great stop for pub food, while Tanti Baci Caffe (2 White Deer Plaza) is a small Italian restaurant in the center of Lake Mohawk.
Upcoming Events
Spartans certainly get into the holiday spirit. Check out these 2013 Halloween, Thanksgiving and Christmas events:
Lake Mohawk German Christmas Market, held annually on the boardwalk, is held on the first Saturday and Sunday in December (December 7th and 8th). Krogh's Turkey Trot, benefitting the Sparta Education Foundation, will be held on November 28th.Also, the Department of Parks and Recreation will be hosting Scarecrow Saturday on October 25, as well as Santa's Arrival on December 8.