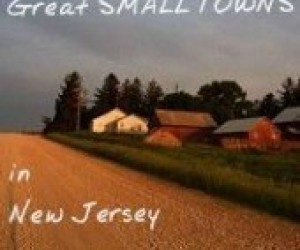 Great Small Towns in NJ: Matawan and Aberdeen
If you're looking for a New Jersey town full of history, natural beauty and family-friendly fun, look no further than Monmouth County's Matawan, my own hometown. Take a stroll down Main Street in Matawan and discover landscape and architecture of 19th century New Jersey, alongside contemporary shops and restaurants. History buffs may associate Matawan Creek as the site of a 1916 vicious shark attack- subject of several documentaries, and, legend has it, an inspiration for Jaws. Over 30 years ago, a portion of Matawan became Aberdeen Township, and the neighboring towns share a zip code, school system and a sense of community.
Today, Matawan and Aberdeen boast a taste of the past plus modern restaurants and stores. The area's natural beauty is evident in its lakes, parks and beaches. Its proximity to both New York City and the Jersey Shore make for an ideal day trip. So hop on Jersey Transit, or the Parkway, and visit Matawan and Aberdeen. And if you're traveling to Monmouth County, check out our Great Small Town post on Red Bank.
Family Friendly Eats
Highway 34 runs through both towns and is home to an abundance of family-friendly eats, from pizzerias to fast food to bar-pub type places. Court Jester (1077-A Highway 34, Aberdeen) serves up tasty American and Southwestern fare in a lively pub atmosphere. Menu options include a variety of burgers, sandwiches, fajitas and burritos, while the kids can choose from American standards. If you stop by on a Sunday, kids eat free! Check the website for other weekly specials. Esposito's Pizza & Pasta (930 Highway 34, Matawan) claims to serve the "best tasting Italian food in Matawan," and many locals will agree. The menu features subs, traditional pizza and specialty pies like the Grandma Sicilian and clam pizza. Pasta and chicken fingers are included on the children's menu. If your family loves hibachi, bring them to Mahzu (1077 Highway 34, Matawan) for dinner and edible entertainment. Kid portions are included on the menu.
Over in the historic area of Matawan is the Brass Rail Bar & Grill (89 Route 79, Matawan), known for their delicious prime rib as well as a variety of chicken, seafood, burger and pasta dishes. On a weekday, indulge in $5 lunches. The kids' menu features favorites like burgers and hotdogs, and on Sunday's, the kids' meals are free. For a little something sweet, swing by Abbate Bakery (247 Main Street, Matawan) in the downtown area for scrumptious pastries and cookies.
Indoor Fun
If you're looking to burn some energy indoors, slide on over to Party and Play (351 Matawan Road, Matawan), home of New Jersey's longest and fastest indoor slide. The bouncing bridge, rock climbing wall, zip line and net maze will keep the family plenty busy. For a huge and unique selection of toys, games, hobbies and collectibles, peruse the aisles of The Hobby Shop (1077-C Route 34, Aberdeen), which has been in business over 35 years. Once my go-to place for friendship pin and lanyard supplies, The Hobby Shop has now expanded to include workshops on topics such as magic, Minecraft and Rainbow Looms. Plus, there's a hands-on train table for young shoppers. Bring your little artists to The Pottery House (251 Main Street, Matawan), where kids of all ages, and the parents, can create ceramic works of art. For good old fashioned family fun, strike up a game at AMF Strathmore Lanes (1061-g Route 34, Aberdeen) and catch a movie next door at the Strathmore Cinema 4 (1055 Route 34, Aberdeen).
Outdoor Adventure
Pack a picnic lunch and spend a day in the great outdoors at Cheesequake State Park (300 Gordon Road, Matawan, crossing into Middlesex County). Activities in this 1600 acre environmental oasis include scenic hiking on paths of various levels, biking, playgrounds, camping, swimming in the summer and sledding in the winter. Rent a paddleboat, canoe or kayak and take in the scenery on Lake Lefferts (Ravine Drive and Matawan Avenue, Matawan). For biking enthusiasts, the 22 mile Henry Hudson bike trail, which runs through Monmouth County, crosses through Matawan and Aberdeen. The family-friendly path is paved and passes through residential neighborhoods. Aberdeen is home to its own beach area called Cliffwood Beach, once a popular resort in the early 20th century. While the resort has yet to be restored, it's still worth a quick stop-by for a walk on the sand and views of the Raritan Bay.
Community Events
Both towns are bursting with community pride when they celebrate with festivals every fall. In September, Aberdeen Day boasts festivities throughout the town, including pony rides, a petting zoo, free amusement rides, crafts and vendors, plus free trolley rides to the events. Over in the historic district, Matawan Day in October features free rides, games, activities and entertainment. Other annual events in the towns include July 4th fireworks, town hall trick-or-treat, menorah lighting tree lighting and an Easter egg hunt
Nearby Matawan and Aberdeen
Take a quick drive to the Keansburg boardwalk, with tons of kiddie rides, games and the Runaway Rapids water park. Spend an active day at Holmdel Park, with playgrounds, hiking paths, sledding and Longstreet Farm. Relax on the beach or take a tour of a lighthouse at close-by Sandy Hook.