Foundation for Jewish Camp's BunkConnect Helps Families Experience the Magic of Summer Camp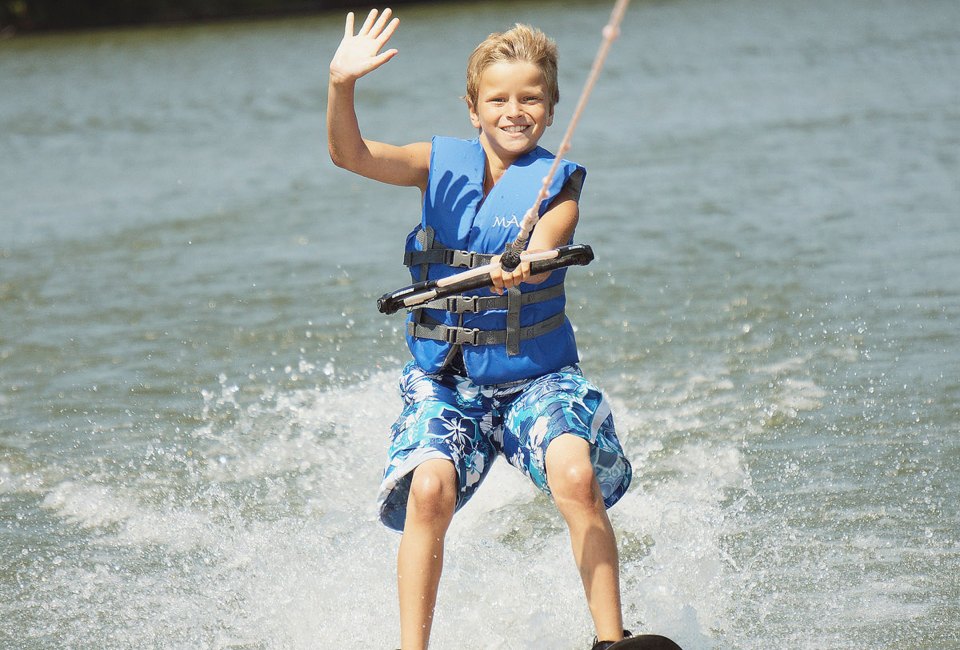 1/4/14
- By
Anna Fader
Every child should experience the magic of summer camp. After all, summer at overnight camp is the adventure of a lifetime. It's where kids discover who they really are, build connections and create memories they'll hold onto for their entire lives. And, it also happens be a whole lot of fun.
For years the Foundation for Jewish Camp (FJC) has worked to help children experience the immersive atmosphere of Jewish camp where Jewish values, connection to Israel, and the culture of Judaism are entwined with sports, arts and crafts, and friends. With BunkConnect—along with a Find-A-Camp tool and the One Happy Camper grant program—Jewish camp should be accessible for every family.
The Foundation for Jewish Camp's mission to provide every child with the opportunity for a summer at Jewish camp helps make the experience accessible for families with BunkConnect, which matches eligible families to available camp sessions at an introductory price that's right for them.
BunkConnect will match eligible families with available overnight camp sessions nationwide at prices from 40 percent to 80 percent off. To qualify, families must meet income restrictions based on your household's annual gross income, with consideration to the number of dependent children and place of legal residency (eligibility is determined separately for families with children currently in Jewish day school). A child must also be a first time camper at one of the over 75 participating Jewish camps.
Families who do not qualify for BunkConnect can still take advantage of the One Happy Camper program, which provides need-blind incentive grants of up to $1,000 to children attending nonprofit, Jewish overnight camp for the first time. Eligibility depends on such factors as where you live, the type of school your child is currently enrolled in, what grade your child will enter the fall after camp and the length of the camp stay. Grants are not based on financial need.
And finding a camp where your child will be comfortable, no matter your practice, is easy using the FJC's Find-A-Camp tool with over 155 camps to choose from, ranging from traditional sleepaway camps to specialty camps.
For more tips and advice on finding the right camp for your child, be sure to check out our Overnight Sleepaway Camp Guide.
Sponsored by the Foundation for Jewish Camp; Updated on 1/5/15

Sign up for our free
newsletters.
Mommy Poppins is a family activity website that helps people find things to do with kids.
©
2023
MommyPoppins. All Rights Reserved.
mp-prod4-v4.32.99
We use cookies and other data collection technologies to provide the best experience for our customers.
Learn More