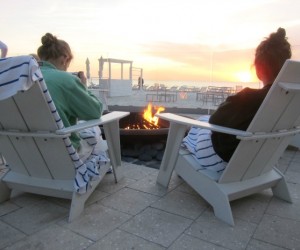 Best Family Travel of 2015: Our Favorite Resorts, Beaches and Cities
1. San Diego
A fabulous children's museum, top-notch zoo, Legoland and SeaWorld! Oh, and perfect, mild weather year-round. Yep, that sums up San Diego and a few of our 50 Things to Do with Kids in this West Coast family playground of a city. Of course, you'll also find great food from seafood to authentic Mexican, ride a carousel and want to check out the impressive miniature railroad. We could go on (50 times over!).
RELATED: Theme Parks and Family Water Parks Guide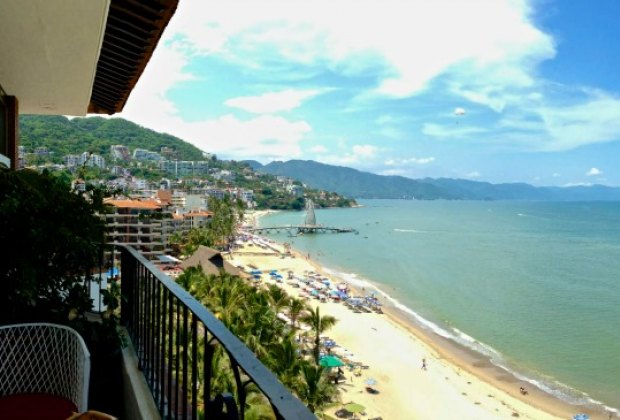 The beach is just one attraction of Puerto Vallarta where kids can swim with dolphins or take a pirate ship tour. Photo by Pat Strosahl via Flickr.
2. Puerto Vallarta, Mexico
Stroll or bike the mile-long promenade at this seaside Mexican beach town and kids will be awed by various entertainment from elaborate sand sculptures to tempting culinary feasts. Spending your day at the beach is a no-brainer, but you'll also find parasailing for older kids, a pirate ship to tour, plenty of art, a lighthouse to climb and other coastal activities like the chance to swim with or meet dolphins and sea lions.
3. Stoweflake Resort and Spa – Stowe, Vermont
With 60 acres of trails, there's no denying that Stoweflake is designed for ski and snow-sport lovers. But this resort won us over by appealing to the non-skiers in our family, too, with its indoor and outdoor pools, saunas, luxurious spa treatments (a special kid spa menu is available too!), yummy food and a postcard-perfect town. Looking for more winter weekend getaways? We have a few more suggestions.
4. Naples, Florida
This Gulf Coast destination took our breath away last year. Its miles of gorgeous beaches were almost a given, but the proximity to the Everglades National Park for more family adventures like kayaking, an interactive children's museum for indoor fun, easy options to get around town from bikes to trolley tours and nearby waterparks, a zoo and botanical gardens really sold us.
5. Scottsdale-Phoenix region, Arizona
Few Southwest cities can rival the Scottsdale-Phoenix area for kid-sanctioned fun. There's an 125-acre zoo, but how about exploring an official ghost town where you can ride the rails and watch a gun fight? Try horseback riding in a desert, ice skating at the Ice Den or race through a "noodle forest" at the local children's museum. Yep, this naturally scenic city doesn't skimp on the unconventional play.
6. Shenandoah Valley, Virginia
When it comes to family travel, there's little more classic than an old-fashioned road trip. Drive the 105-mile, two-lane Skyline Drive as you and the kids take in the stunning views of the Blue Ridge Mountains and some of this country's most beautiful landscape for a truly worthy car trek. Step out of the car to hit one of the more than 500 miles of trails, a working farm or take a guided tour into one of the many spooky but magical caverns that dot the drive.
RELATED: 25 Warm Weather Destinations for Families this Winter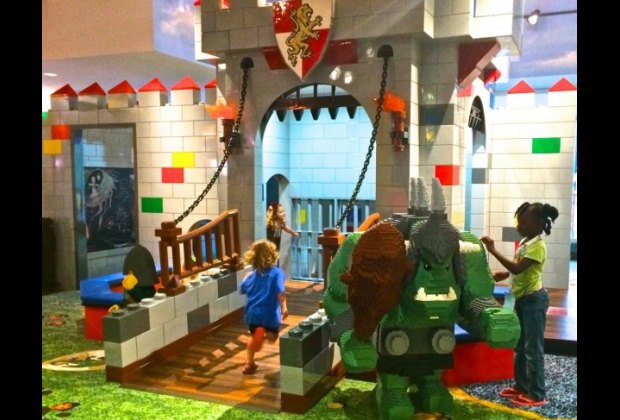 The new Legoland Hotel is a kid playroom from top to bottom. Score perks for Legoland by staying here. Photo by Mommy Poppins.
7. Legoland Hotel, Florida
We couldn't wait to check out this Lego-themed hotel when it opened early last year. We weren't disappointed. Playtime is on from the moment you enter the lobby. Thousands of Lego models are on display here and kids are encouraged to tinker. Rooms are set to over-the-top builder themes and pretty much everything is a play space. Staying here will also get your family some extra perks at the adjacent Legoland amusement park like early access to certain events and workshops. And this might be the ONLY hotel where no one will ever shush your kid.
8. Las Vegas
Although billed as the country's anything-goes, adults-only party spot smack in the middle of the desert, this casino-studded town actually boasts plenty of G-rated family fun. We enjoyed water parks, hikes, exploring the Hover Dam, impressive circus acts and plenty of offbeat sights that only make sense in a place that is all about luxury (mermaids and white tigers anyone!?).
9. Charlotte, North Carolina
It's easy to find something everyone can enjoy in this charming, foodie southern town where you can go from the NASCAR Hall of Fame to practicing levitation and other physics tricks at the Discovery Place Museum. Kids will enjoy noshing on local favorites like fried pickles and hush puppies while parents peruse the farmers' and public markets. Cool off at a fancy water park or jump into the FREE, waterfall fountains in Romare Bearden Park. In fact, we can list 99 reasons to visit Charlotte in 2016!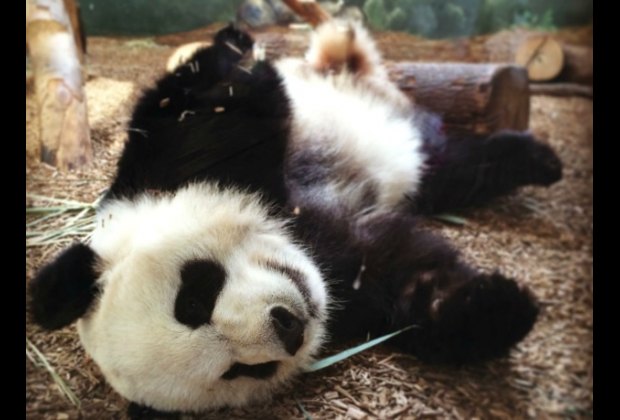 Visit the pandas at Atlanta's zoo or visit one of this southern city's many historical sites. Photo by Mommy Poppins.
10. Atlanta
This southern metropolis was a surprising hit with our family, but it shouldn't have been given all the great kid activities here like a Legoland Discovery Center, a top zoo where pandas can be found, an impressive aquarium, multiple interactive museums, including one designated for children, nearby hiking options, a drive-in theater and even a Six Flags. History buffs might enjoy destinations like a Civil War museum, the Jimmy Carter Presidential Library and a Martin Luther King, Jr. historical site that includes his boyhood home.
11. Lakes Region, New Hampshire
A certain, wealthy one-time GOP presidential candidate may have made this region famous during his campaign, but New England families in the know have been coming to this gorgeous, woodsy lake region for casual get togethers for a long time, letting the kids swim, canoe, hike and eat ice cream all day.
12. Kiawah Island, South Carolina
This private, barrier island, just 10 miles from Charleston, South Carolina,
is the undiscovered gem your family might just need for that next beach getaway. Expect quiet, beautiful beaches, marshes and more greenery. There are no gaudy T-shirt stands here, nor carousels. We stayed at the luxurious Kiawah Island Golf Resort where the kids enjoyed water-park like slides at the pools and other outdoor activities like boating, archery and a basketball court. Kids can attend a half-day camp or even nighttime events that keep them engaged and give the parents a night or day out.
Top photo: Cozy up to the fire pit at the Edgewater Beach Hotel in Naples, Florida, after a dip in one of its two heated pools. Photo by Mommy Poppins staff.