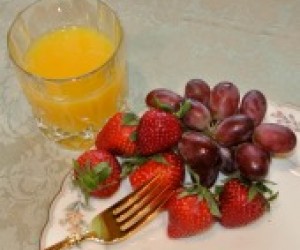 Best Family-Friendly Hotel Brunches in New Jersey
One of my favorite ways to spend a Sunday is by getting my family all dressed up and going out for a great brunch. My husband and children are what you might call "foodies", and giving them the opportunity to pick and choose from a bountiful buffet or design their own omelets (none of which I have to prepare) makes for an enjoyable outing for all of us. New Jersey is home to tons of great brunch spots, but some of the best brunches in the state are located in our beautiful hotels. Great customer service, a bountiful menu and beautiful decor make these hotel brunches standouts. Just in time for Mother's Day, our list features some great hotel brunches throughout the Garden State. If you are interested in heading into New York City for brunch, check out our post on New York City Hotel Brunches.
The Bernards Inn (Bernardsville, NJ)
For the past 100 years, the Bernards Inn has been well known for it's gracious hospitality. In addition, the Bernards Inn has been distinguished as one of "New Jersey's Best" gourmet restaurants by Zagat's. Fresh off a million dollar renovation, the Inn has some of the most beautiful dining rooms in the state. The Inn's Sunday a la carte brunch offers traditional breakfast and lunch options, including pancakes, omelets, salads and sandwiches. Other great menu items include their lobster croque monsieur sandwich and spring cauliflower soup. In addition, the menu includes salads with fresh ingredients grown at the Inn's very own garden. Sunday brunch is offered from 9:30 to 2:30. Visit the Inn's website or call 908-766-0002 for reservations.
The Hilton Short Hills (Short Hills, NJ)
Sunday brunch is a tradition at the Hilton Short Hills. Inspired chefs, chosen for their creativity, style and dedication to providing fresh innovative cuisine are the cornerstone of the Hilton dining experience. The Hotel offers a weekly Sunday brunch in its Madison and Mendham rooms. Guests enjoy traditional brunch classics along with inspired new menu items while listening to relaxing live music. The dessert presentation is prepared fresh daily by by in-house pastry chefs. Brunch is available every Sunday with seating at 11 a.m. and 1:30 p.m. Cost is $46/adults and $23/children age 5 to 11. Children 4 and under eat free. However, special pricing may apply on holidays, including Mother's Day. Call 973-912-4756 for reservations.
The Grain House at the Old Mill Inn (Basking Ridge, NJ)
The Old Mill Inn prides itself on its old world charm and timeless hospitality. The Grain House Restaurant at the Old Mill Inn is home to one of the best Sunday brunches in the Somerset Hills. The brunch buffet includes traditional breakfast choices as well as quiche, salmon, salads and shrimp. Carving, omelet, pancake and waffle stations are also offered as well as a new Sunday Panini Bar. Cost is $24/adults and $12/children ages 4 to 10. Children 3 and under eat free. For reservations call 908-221-1150.
Grand Summit Hotel (Summit, NJ)
The picturesque Grand Summit Hotel has been a shining star in the town of Summit for over 100 years. Built in 1868 by European craftsman, the hotel has a historic elegance that makes it a wonderful place to dine. Sunday Brunch is offered at the hotel's Hat Tavern weekly from 11:30 to 2:30. The brunch menu features a raw bar, omelet station, cold buffet and a la carte options including the unique "eggs burgerdict". Brunch also includes a choice of champagne, mimosa or bloody Mary. The hotel also offers more elaborate holiday brunches, including a Mother's Day brunch, in both their ballroom and the Hat Tavern. Visit the website for reservation information.
The Molly Pitcher Inn (Redbank, NJ)
The famed brunch at the Molly Pitcher Inn has been the proud recipient of the Asbury Park Press, Reader's Choice Award for Best Brunch since 1996. Boasting some of the best views in New Jersey, the Inn's dining room has stunning, panoramic views of the Navesink River. The expansive brunch menu includes a variety of stations including a crepes, waffles, omelets and antipasto. The brunch is available from Sundays in October through mid June, with more extensive brunches on holidays including Mother's Day, Father's Day, Thanksgiving and Christmas. Brunch seatings are at 11 a.m. and 1:30 p.m. For reservations, call 732-747-2500.
The American Hotel (Freehold, NJ)
Downtown Freehold is full of wonderful eateries, and the Market Place Grill at the American Hotel is no exception. The landmark hotel, originally built in 1824, has been recently restored to its former glory. This boutique hotel (home to only 20 guest rooms) exquisitely mixes charm and character with modern amenities. The Market Place Grill, the hotel's bistro style restaurant, is home to one of the nicest Sunday brunches in Monmouth County. A selection of gourmet food presentations and themed food displays are available including seasonal fruits and berries, artisan cheeses, chafing dishes, fresh baked good and desserts. There are also omelet and carving stations. Pricing varies, but children under 3 eat free. Brunch is served from 10:30 a.m. to 3 p.m. The Sunday buffet brunch is offered from September through Father's Day. In the summer months, an a la carte brunch is served from 11 a.m. to 2 p.m. For reservations call 732-431-3220.
The Peacock Inn (Princeton, NJ)
The Peacock Inn is downtown Princeton's only boutique hotel and fine dining restaurant. The Inn has a rich history, dating back to the 1700's, when it was built on the corner of Nassau Street (before being moved to it's current location on Bayard Lane in 1875). In 1911 the Inn was opened and named after an inn in England, using the Peacock as a symbol of royalty, good food and luck. There may be no better way to enjoy a Sunday than enjoying the Inn's Sunday brunch, followed by a stroll through beautiful downtown Princeton. The Peacock Inn offers a 2-course prix fixe brunch every Sunday from 11:30 a.m. to 1:30 p.m. A children's menu is also offered. Holiday menu's, including Mother's Day, vary, so check the website for details. Reservations can be made on the Inn's website, or by calling 609-924-1707.