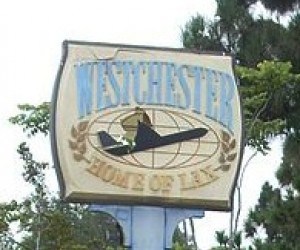 25 Things To Do with Kids in Westchester & Near LAX
If you don't live nearby, you may best know Westchester as being the home of LAX. But, there is a lot more than just the airport and related businesses! Westchester is a bustling family-oriented community that continues north to the bluffs overlooking Playa Vista. There is a wide variety of things to do and see for kids of all ages—history, classes and camps, entertainment, food, and fun (and free!) play. Whether you are meeting someone with a 3-hour or overnight layover or you are a local looking for something different to try, there is something for you. (Done all of these? You can move on to 25 things to do in Marina del Rey, Culver City, or Redondo Beach next!)
1. Don't miss the Flight Path Learning Center and Museum, located at LAX's Imperial Terminal.
2. Catch some live theatre with the Kentwood Players—or take a kids class.
3. Play some video games at Powersurge.
4. Check out storytimes, summer reading programs, and special events at the Westchester-Loyola Village branch library.
5. Take a kids' or teens' art class at Otis College of Art and Design.
6. Root for the Lions! Catch a game at LMU (small venues, cheap tickets, & great seats!).
7. Eat at Pann's and enjoy the Googie style architecture of a real 1950s coffee shop.
8. Hang out at the 92nd Street and Sepulveda park and watch the planes landing at LAX. Be warned—it's loud here!
9. Wanna play some arcade games? Dave and Busters is now open.
10. Enjoy Westchester's big 4th of July Parade, which travels the length of Loyola Blvd.
11. Head to LMU's blufftop walkway to watch Marina del Rey's 4th of July or holiday fireworks. (Take blankets or chairs; it gets chilly.)
12. Bring your board and check out Westchester Park's skate park.
13. Take a hike (or bike ride)! The largely paved bluff path goes from Lincoln Blvd (just north of LMU Drive) to Bluff Creek Road in Playa Vista. It can also be accessed from the corner of Dunbarton and Altamor.
14. Take tennis lessons at the Tennis Key.
15. Learn some Los Angeles history at the Centinela Adobe. Hours are limited, but tours are available—special events are held a few times a year.
16. Take a music class or lessons at Musical Beginnings.
17. Hit some balls at the Westchester Golf Course driving range—or sign up for PeeWee or Junior classes.
18. Eat at The Proud Bird while watching airplanes landing at LAX. Don't miss the airplane display outside, nor the aviation history displays on the walls.
19. Join a kids' bowling league at El Dorado Lanes—or just play a game or two. Kids also love the small arcade.
20. Take a kids' sewing class at Tanner's Sew and Vac.
21. Go to a summer sports camp at LMU—with nine different sports to choose from!
22. What kid doesn't enjoy Color Me Mine?
23. Lacrosse is the new thing for Westside boys; sign up for a clinic at Westchester Park.
24. Attend a music event at LMU—many student performances are free.
25. OK, technically it's just over Westchester's border with Inglewood—but don't miss Randy's Donuts, right at Manchester and the 405.