Free in March: 18 Things To Do with Kids in Houston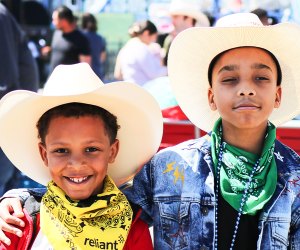 3/3/23
- By
Carrie Taylor
Looking for free events in March for Houston kids? Read on for our favorite free activities this March.
The great thing about March in Houston is that we get to enjoy the early spring before it gets way too hot and humid. After the chill of winter passes and before the summer heat, we are left with pleasant temperatures that are absolutely perfect for outdoor fun at spring festivals, outdoor storytimes, and more. And the nice thing about outdoor activities is that most of them are FREE.
So when you're not taking advantage of the nice weather by hitting up every playground in our Guide to Playgrounds and Parks in Houston, check out our event calendar and all of these FREE events happening in March that are perfect for kids. And if you enjoy free things and events, because who doesn't, check out our Free Fun Things to Do with Houston Kids guide.