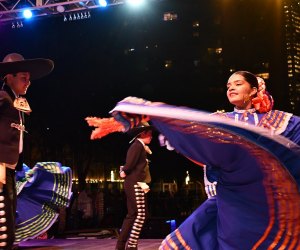 Free Things to Do with Houston Kids in November
November is here, and that means we're all trucking along through the month in anticipation of putting on our stretchy pants and indulging in lots of good eats and treats in celebration of Thanksgiving. However, since our favorite turkey-filled holiday isn't happening until the end of the month, we found lots of free events for the family for you to enjoy until then.
From celebrating Dia de los Muertos at the National Museum of Funeral History, MECA, and Discovery Green, to the Islamic Arts Festival and free train rides at Zube Park, there are lots of amazing free events and activities to take advantage of this month.