Fancy Nancy the Musical: If Your Kids Love the Books, They'll Adore the Show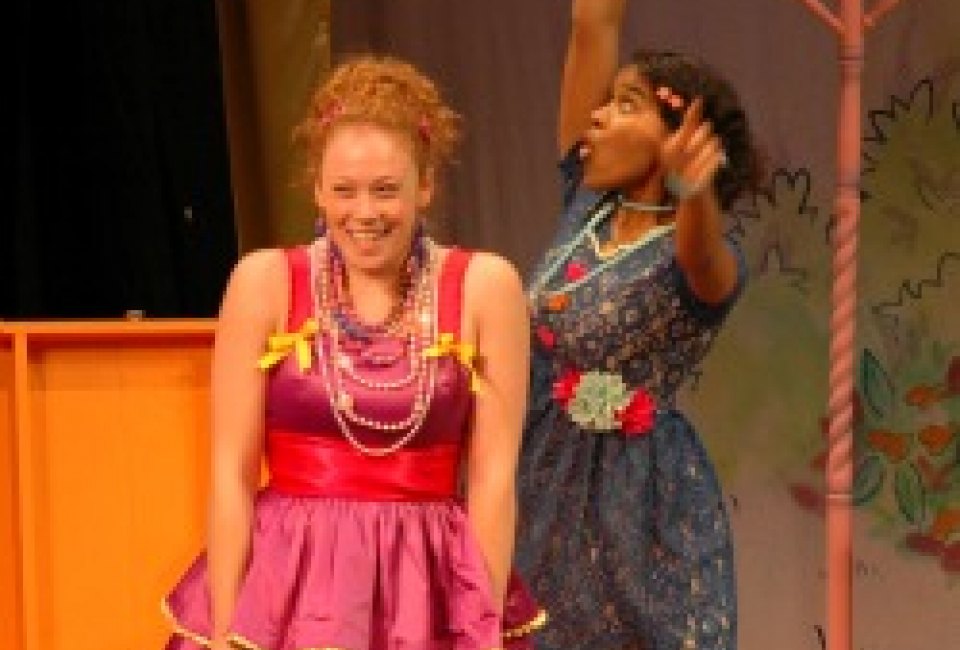 10/9/12
- By
Raven Snook
Fancy Nancy the Musical. Those words will either make your kid scream with glee or terror, depending upon how many pink outfits and tea sets are currently crammed into her room. Once again, Vital Children's Theatre has turned a popular children's book into a cute hour-long musical with a moral. Fans of Jane O'Connor's book series like my seven-year-old daughter (when does the fashionista phase end?) seem to think the show is stupendous—that's a fancy word for awesome. But how will mom feel about it?
Well, the good news for parents is that, unlike the troupe's long-running hits Pinkalicious and Angelina Ballerina, Fancy Nancy the Musical benefits from superior source material—the books are clever and certainly expand kids' vocabulary. The show also boasts better than average songs and a cast that's charming, not condescending.

The plot comes straight out of the book Fancy Nancy and the Mermaid Ballet: Nancy (Aly Bloom, who looks so much like Robin Preiss Glasser's illustrations you wonder if she somehow danced out of the pages) and her pals Bree, Wanda, Rhonda and Lionel are psyched to be auditioning for their very first dance recital. But when Nancy doesn't land the coveted mermaid role, her disappointment threatens to derail her friendships and her normally optimistic attitude.

The drama is slight but certainly relatable, but the songs and costumes are the main attractions. Although Vital works on a shoestring budget (hence the prerecorded music and non-union performers) Fancy Nancy is well designed—the painted set and costumes are very much in Glasser's style, and of course there are boas and glitter everywhere. The songs by Danny Abosch and Susan DiLallo are peppy, smart and catchy, especially the lovely duet between mother and daughter, and only one made me cringe: A hip-hop number delivered off rhythm by Lionel as a rapping shark. But the kids loved it, probably because it's the one interactive song in the show.

My daughter's favorite part was meeting the cast and getting their autographs after the show. Kids can even pose for a picture with their favorite characters. It's a nice touch that makes a trip to Vital Theatre really memorable for kids. Just remember to bring your own magic wands, frilly headbands and Fancy Nancy books—otherwise your kid may manipulate you into buying them at the gift stand, where the prices are très cher—that's French for very expensive.
Fancy Nancy the Musical is playing at the Vital Children's Theatre, 2162 Broadway between 76th and 77th Streets. Visit the website for a complete schedule. Tickets are $39.50.
Places featured in this article:

Sign up for our free
newsletters.
Mommy Poppins is a family activity website that helps people find things to do with kids.
©
2023
MommyPoppins. All Rights Reserved.
mp-prod4-v4.32.99
We use cookies and other data collection technologies to provide the best experience for our customers.
Learn More
t Click Here to Sign Up!