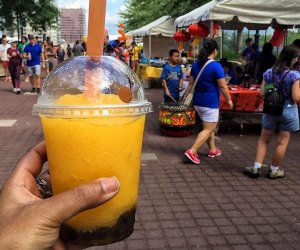 Free Summer Activities and Events in Hartford County
After spending a pretty penny on vacation destinations, summer camps, and amusement park passes, parents might be interested in enjoying some free activities this summer. Whether you are looking to relax at the movies, dance to live music, or take in a ballet performance, we have you covered. Not only do we have a list of free things to do in the Central Connecticut area, but plenty of fun and free events in the Hartford area will keep money in your pocket and your family busy in the months to come. Check out our suggestions below.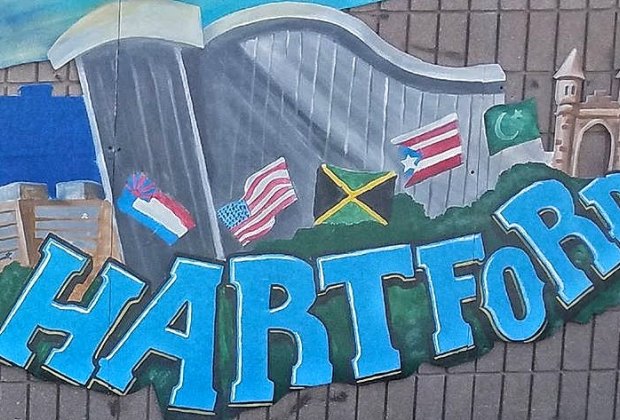 Photo by hartfordmural via Instagram
Kids Bowl Free
Monday, April 16-Friday, August 31
Silver Lanes in East Hartford offers free bowling for kids all summer long! Just sign them up for this national program and your kids will receive two free games of bowling daily. The program is designed by bowling centers to give back to the community and provide a safe and fun way for children to spend their summer vacation.
Butterfly Hunt
Saturday, June 16
Help the Connecticut Butterfly Association track local butterflies and learn about more than 20 different species at Cedar Hill Cemetery in Hartford. Appropriate hiking shoes, long pants, and bug repellant are recommended.
Hartford Latino Fest
Saturday, June 23
Celebrate the past, present, and future of Hartford's Latino community and Latin culture. Enjoy performances, games, a festive atmosphere, and delicious cuisine.
Riverfest Food Truck Festival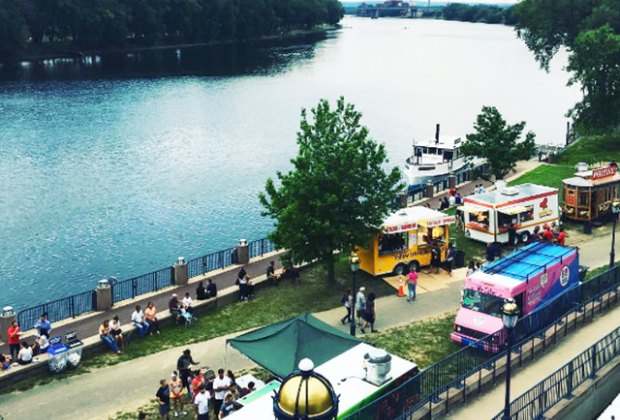 Photo by carina221 via Instagram
Thursday, July 12 - Saturday, July 14
Food trucks have become quite an institution across the Nutmeg state. Head down to the Hartford riverfront to sample some of the sumptuous fare being served up on four wheels.
26th Annual Greater Hartford Jazz Festival
Friday, July 20 - Sunday, July 21
The largest jazz festival in New England features more than a dozen jazz bands, more than 40 food and marketplace vendors, and over 40,000 fans. Head to the beautiful and historic Bushnell Park for the 2018 event.
Taste of the Caribbean & Jerk Festival
Saturday, August 4 (rain date: Sunday, August 5)
Feel the island rhythms and feast upon Caribbean cuisine. The day features music, elaborate costumes and dance, children's activities, and dozens of food vendors.
Dragon Boat & Asian Festival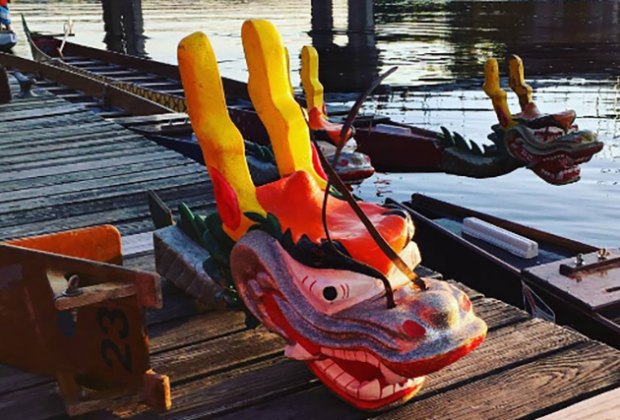 Photo by jkmgarofano via Instagram
Saturday, August 18
Enjoy Asian food and drink while you watch competitors race a 500-meter boat course along the Connecticut River.
Check out the Riverfront website for many other free events scheduled throughout the summer
Originally published June 2012.