Nature-Based Preschools in Connecticut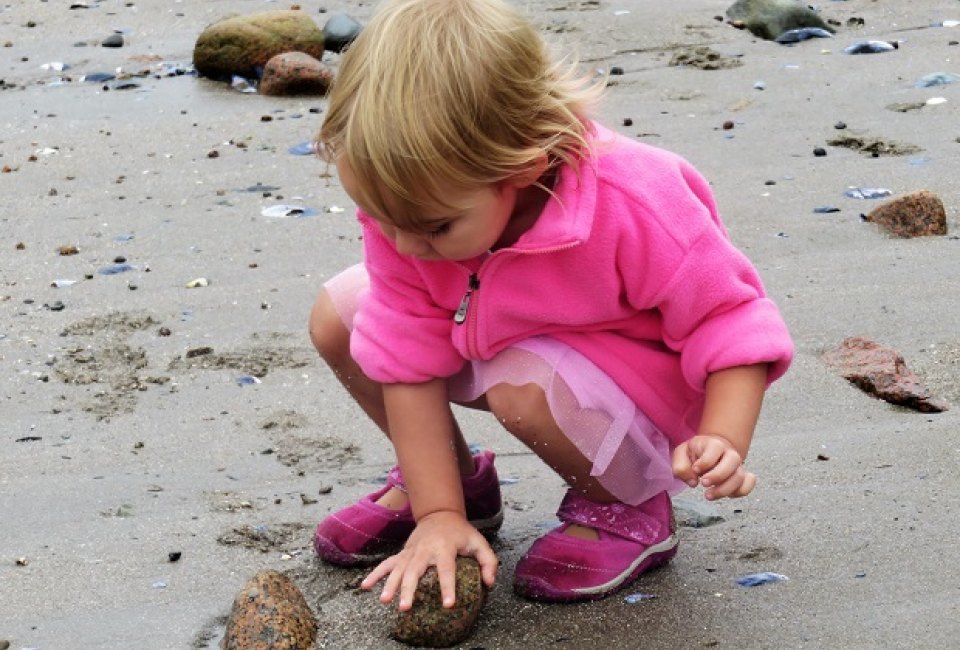 6/24/16
- By
Clementina Verge
A child's early years go by fast, and should be filled with adventure, exploration, and joy. Nature-based preschools are a great option for parents interested in offering their children a learning environment without walls. Below are 10 preschool recommendations that allow children to learn and explore outdoors, warmed by sunshine, and stimulated by the natural world around them. Also, the Montessori curriculum typically incorporates nature as well and we've listed some Montessori preschools here.
Tinkergarten
The program meets in various parks (such as Heron Cove in Tolland, Bennett Memorial in Bethel, and Tilley Pond in Ansonia), offering children ages 18 months to 8 years old (grouped by age) a hands-on approach to learning while immersed in nature. With nine locations throughout the state, check for the closest program offered near you.
Dennison Pequotsepos Nature Center Nature Preschool
The Nature Center's 350-acre sanctuary is the living classroom at this preschool. Children spend their days outdoors, fully engaging all their senses in the environment surrounding them. Membership to the Center is required, and the program welcomes children ages 2.9 to 5.
109 Pequotsepos Road, Mystic 860-536-1216
Westbrook Nature School
Here, children explore woods, streams, and meadows, and enjoy a nature-based curriculum that brings them up close to animal tracks and plants. Math, language arts, and science are all learned in nature and from it.
7 Long Ridge Road, West Redding 203-664-1554
The Redwing Pond House Preschool
Located on the grounds of the Ansonia Nature Center, this preschool ensures that little ones spend a great part of the day exploring the outdoors, hiking the many trails, and tending to the children's garden. Summer programs are offered and applications may be submitted year-round for the upcoming school year.
21 Milan Street, Ansonia 203-734-7974
Carrot Patch Early Learning Center
The learning here takes place in a "beautiful wooded outdoor classroom with babbling streams and hiking trails." The curriculum is built on children's connection to the natural world and integrates science, music, movement, arts, mathematics, and literacy.
235 Johnson Road, Hamden 203-248-5433
2 Maple Avenue, Clinton 860-664-0622
The Children's Museum Preschool
Children visit the museum, planetarium, and wildlife sanctuary each month, and enjoy field trips to fun locations. Full and part-day options are offered year-round.
950 Trout Brook Drive, West Hartford 860-231-2824
Earthplace Preschool
While some of the learning takes place indoors, many activities here take children into nature. If the temperature, including the wind chill factor, is 16 degrees or higher, children go outside where they can play on the nature-themed playground, walk on the trails, explore the 72-acre wildlife sanctuary, and visit the outdoor birds of prey. Each week, animals in the Earthplace teaching collection are brought into the classroom.
10 Woodside Lane, Westport 203-557-4400
New Canaan Nature Center Preschool
The holistic curriculum utilizes nature, science, art, language, and math, and a 40-acre campus filled with ponds, woodlands, and fields.
144 Oenoke Ridge, New Canaan 203-966-9577
Natural Learning Community Children's School
With the Simsbury Green Trail stretching behind the school, students here enjoy nature walks, stroller rides, and visits to the local fire station. The school also emphasizes composting, gardening, recycling, and trash clean-up.
110 Hopmedow Street, Weatogue (Simsbury) 860-217-0013
Sea School Preschool
The nation's first and only licensed preschool in an aquarium, the program allows children to learn and play while exploring marine life. Literacy, science, technology, engineering, math, art, and social studies are incorporated into exciting themed units.
55 Coogan Boulevard, Mystic 860-572-5955, ext. 320
Photo courtesy of author.
Sign up for the Mommy Poppins Newsletter today!