Old School Diners and Ice Cream Parlors in the Hartford Area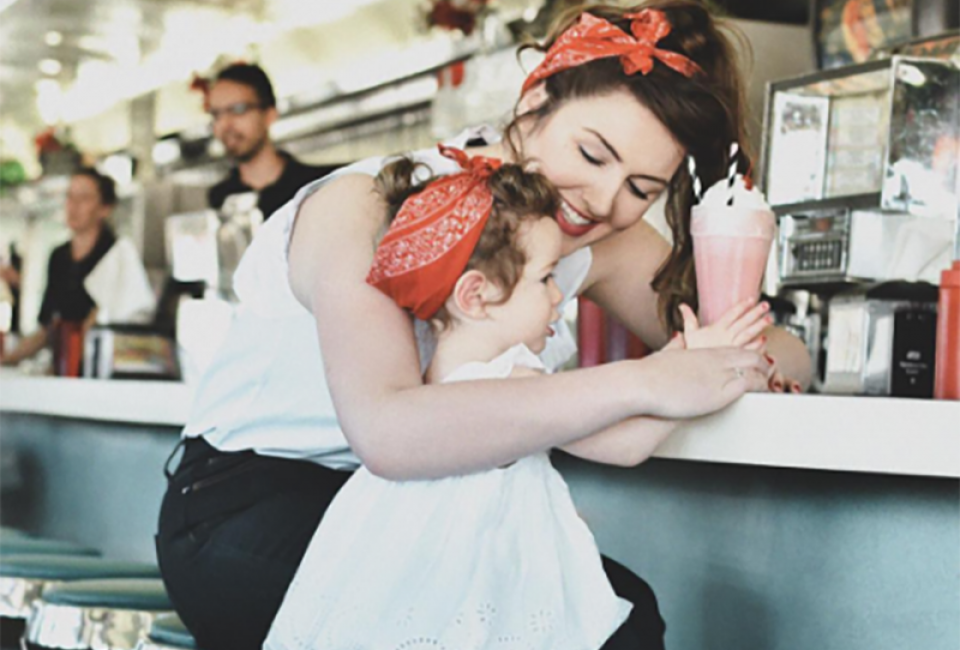 7/5/17
- By
Erin McNamee
For some good, old-fashioned comfort food and a blast from the past, check out these vintage, retro diners and ice cream parlors in the Hartford area. Adults will love the old school vibe while kids will love farm fresh ice cream and shakes!
Shady Glen - Manchester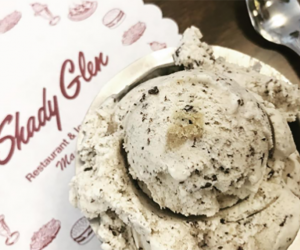 Image Courtesy of colleenjenks280 via Instagram
Shady Glen is probably the most well-known vintage diner and dairy bar in the area. It has been featured on the Travel Channel's "Burgerland" and in numerous publications. Booths and stools are arranged around a soda fountain and kitchen bustling with wait-staff sporting retro-fifties uniforms. People come for the their famous "winged" cheeseburgers, their freshly made ice cream, and old school floats. There are two Shady Glen locations, both within Manchester.
360 Middle Turnpike W, Manchester, CT 06040 860-643-0511
840 Middle Turnpike E, Manchester, CT 06042 860-645-4245
A.C. Petersen Farms - West Hartford
A.C. Petersen is an old school dairy bar and diner circa 1940, with a menu of diner classics -- burgers, club sandwiches, etc.; breakfast served all day and an ice cream bar serving up sundaes, scoops, and shakes. Grab a booth or counter stool or, in warm weather, enjoy the patio seating. Choose from 32 different ice cream flavors such as Moose Tracks, Peppermint Stick, and Mocha Mud Pie.
240 Park Road, West Hartford, CT 06119 860-233-8433
Farmington Miniature Golf & Ice Cream Parlor - Farmington
This old school ice cream parlor adjacent to the mini golf course offers a few food items (hot dogs, hot pretzels, nachos) but ice cream is the main event. Kids can twirl on vintage stools while perusing the over forty flavors of hard scoop ice cream available, in addition to soft serve and frozen yogurt. Inside seating is limited but there are several tables outdoors under a covered porch. You can also purchase Avery's sodas here, a local company that makes old fashioned soda in a variety of flavors that come in skinny necked glass bottles, just the way they used to. (A tour of the Avery's facility in New Britain is also a fun activity to do with kids, ending with a chance to make your own flavor.)
1048 Farmington Avenue, Farmington, CT 06032 860-677-0118
Avery's, 520 Corbin Avenue, New Britain, CT 06052 860-224-0830
Olympia Diner - Newington
Decked out in plenty of chrome (fun fact: the Olympia Diner is known as the longest stainless steel diner in the country), this retro joint, open since 1954, feels like a true step back in time. Each booth is outfitted with a classic jukebox remote -- remember those? -- to flip through. Hop on a counter stool to order up some classic diner food including, as any good diner should, breakfast all day. It has, however, been updated to offer modern conveniences -- free wifi is available to customers.
3413 Berlin Turnpike, Newington, CT 06111 860-666-9948
Quaker Diner - West Hartford
Another classic, this no frills diner was built in 1931 and has not changed. Author Garrison Leykam wrote in his book, "Classic Diners of Connecticut," that his most memorable meal is Quaker Diner's pot roast. Delish.com counted it among the country's top 57 breakfast spots. And a bonus is that just about everything is under $10, so your wallet will be as happy as your stomach.
319 Park Road, West Hartford, CT 06119 860-232-5523
O'Rourke's Diner - Middletown
Open since 1941, O'Rourke's Diner was sadly destroyed by a fire in 2006. The diner was so beloved that the community united to help the owners rebuild and, in February 2007, the doors reopened. Chrome and frosted glass with a neon sign proclaim this an old school diner. Customers, however, come for the creative American classics with an Irish twist, such as the Irish Soda Bread French Toast. O'Rourke's is open for breakfast and lunch only.
728 Main Street, Middletown, CT 06457 860-346-0101
Dish-n-Dat - Canton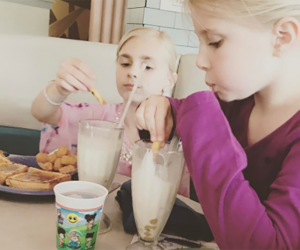 Image courtesy of heypeanut via Instagram
This is a modern-day diner that is vintage-inspired; the atmosphere is retro-fifties, with '50s rock and '60s soul playing, vintage prints on the walls, and a very cool wall of spoons. Dish-n-Dat offers American comfort diner food with an inventive spin, e.g., lobster mac-n-cheese and smores-flavored shakes. Breakfast is served all day. It has a bar area that is separate from the dining room. Part of the Dish Restaurant Group, Dish-n-Dat offers quality, casual food at a price point less than its fancier cousin Dish Bar and Grill, but more than you would pay at most true diners.
110 Albany Turnpike, #700, Canton, CT 06019 (in the Shoppes at Farmington Valley)
Bloom Hill Farm - Bloomfield
Salted Caramel, Coconut, and Cotton Candy are just a few of the delicious flavors your family can try at this farm/ice cream parlor. There are also alpacas and llamas on site to say hello to. They even serve a little sweet treat for your puppy ("dog treat"). Enjoy your ice cream at one of their picnic tables.
696 Cottage Grover Road, Bloomfield, CT 06002 860-243-0511
Dairy Cream - Windsor Locks
Located down the street from Bradley International Airport, your kids will enjoy ice cream AND get to see tons of planes taking off and landing. The Dairy Cream opens annually during the summer season and usually has a line coming from their old-fashioned walk-up window into the parking area. The hotter the weather, the longer the line. Try their soft-serve in banana-strawberry twist or cherry, amongst other flavors.
359 Ella Grasso Tpke. Windsor Locks, CT 06096 860-623-7635
Skooters - Windsor Locks
This is a classic looking diner with lots of chrome and neon. Kids are welcome and so are grandparents who will be transported back to their own youth. Prices are very reasonable and you can expect traditional diner eats like hamburgers, hotdogs, a nice assortment of seafood offerings, as well as breakfast.
50 Ella Grasso Turnpike, Windsor Locks, CT 06096 860-623-6100

Originally published 8/15.
Cover Photo courtesy of ana_min and sourinho.photo via Instagram
Sign up for the Mommy Poppins Newsletter today!