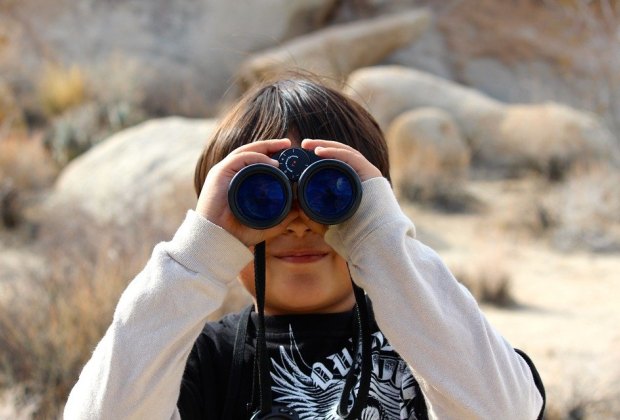 What's Open in Coronavirus Shutdown: Hikes, Games, Art You Can Do While Social Distancing
With social distancing practices putting the kibosh on the normal slate of early spring activities, parents who have spent the past week as a homeschooler/school nurse/short-order cook sure could use a break. Thanks to our Coronavirus Guide for Parents, families have turned to some terrific online options like virtual museum tours and concerts or clever podcasts to keep kids entertained. However, many of us would love some new ideas for getting fresh air or connecting with our community without screens.
We scouted the area and found some great local activities that families can still do safely, from a coastal birdwatching walk to take-out craft projects from some of our favorite local art studios. Please check in with these spots and local restrictions before heading out to make sure visits are still allowed, and remember to observe social distancing guidelines of keeping yourself (and kids) at least 6 feet away from non-family members. Have fun—and hang in there.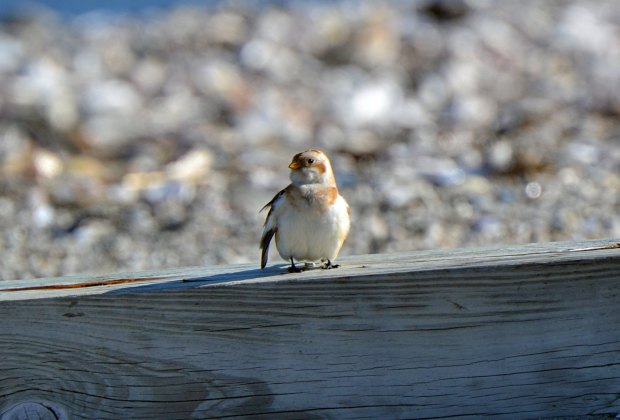 Behold the tiny snow bunting at Milford Point. Photo courtesy of Andrew Cannizzaro/cc by 2.0
Play I Spy with coastal birds.
If you are determined to try and enjoy the outdoors, head over to the Milford Point Coastal Center. The visitor's center is closed but you can still explore the adjacent 8-acre nature preserve and bird sanctuary. The numerous walking paths feature signs pointing out the interesting sights.
Or..set up a bird feeder and become a real-life ornithologist.
Our bird friends are out and about now, busy building nests for the spring. Help Cornell scientists at Project FeederWatch by installing a feeder in your yard and counting the birds you see for two consecutive days this week and submitting your data (through the end of April).
Hike to a "castle."
Other passive recreational activities can be had in Simsbury, where a 1.25-mile hike into Talcott Mountain State Park will bring you to historic Hublein Tower. The 19th Century tower features 360-degree views of the surrounding area, plus period architecture.
Bring your preschooler on a nature walk.
We've picked out our favorite one-mile-or-less hiking trails across Connecticut that are the suitable length and terrain for little sneakers.

Arts and crafts studios may be closed, but some, like the Giggling Pig, offer to-go art kits. Photo courtesy of the Giggling Pig
Order take-out—art supplies!
For art lovers, many children's art studios in the state are offering "to-go" packages. Try one of the "giggles to go" packages from the Giggling Pig in Bethel. Fun family projects to-go are also available from Best Time Ever in Stamford, Create Escape Studio, and Recess Playworks in Ridgefield.​
Practice sports (while town and school teams are off session).
At the Sports Center of Connecticut, all the center's outdoor activities remain open, meaning you can take some swings in the batting cage, blast away on the paintball range, and shoot a round of mini golf.
Get the first of farm-fresh local ice cream.
Craving a sweet treat that's not buried in your own freezer? Rich Farm in Oxford is open for the season. Located on a working dairy farm, the barns and picnic tables are off limits, but you can still get a hand-packed scoop of ice cream made on the premises.
Whatever you do, even if you do nothing, make sure to check in on family members and neighbors. Consider making a donation to a local food pantry or calling an elderly neighbor to see if they need anything before heading out on a grocery run. Look after one another—we're all in this together. Stay healthy and wash those hands.