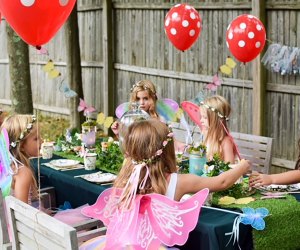 Kids Birthday Party Entertainers in CT That Come To You
"Let's just have a simple in-house party" are my famous last words. Some party hats, cake, and pizza are all these kids need for a good time, right? Anyone else out there start off with the best intentions, then get hit with the harsh reality that entertaining a horde of sugared-up and party-crazed kids is far from simple? I've realized that sometimes it takes a little outside the box thinking to entertain even the pickiest of critics (aka: your kid.)
Here's a simple solution: host the party at home, but outsource the entertainment (and maybe even the decor!) Below are several outfits that will come to your home and put on an extraordinary party that goes beyond clowns and face painting. From circuses to hula hoops, there is something for everyone. For more party ideas check out our Party Guide!
Sometimes, you just want to sit back and enjoy the show. That is where in-home party entertainment comes in! These entertainers go beyond magicians and balloon twisters and bring something a little bit different to the game.
Animal Embassy
This hands-on, entertainingly interactive party will take your guests on a trip around the globe! Animal Embassy provides a live animal presentation that brings the zoo to you!


Who can resist a fluffy chinchilla! Image courtesy of Animal Embassy
OUR LATEST VIDEOS
Circus Moves
You could hire a juggler — or you could BE the juggler! To me, this is a no brainer, and Circus Moves can make all your dreams come true.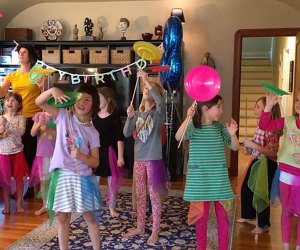 Spin into a good time with Circus Moves. Image courtesy of Circus Moves.
Party Time with Music Mike
From "Wheels on the Bus" to "Peace Train", music mike sings it all. His multi-instrumental set includes tambourines, shaky eggs, and maracas to get the little ones shaking right along.
Bricks 4 Kids
Build a better birthday with Bricks 4 Kids. Lego games, group builds, and so much more!
Real Good Play
Imagine the perfection of a playground birthday party, right in your own back yard. Real Good Play provides foam blocks for endless good times.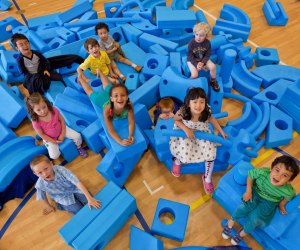 Let Imaginations soar with Real Good Play. Image courtesy of Tom Moore.
Art 2 You
We LOVE home art parties. We HATE the clean-up. Art 2 You solves that problem by providing set-up AND clean up for five art projects!
Tiny Chefs
One of the best ways to introduce kids to new foods is to get them in the kitchen, but if the idea of having a bunch of kids in your kitchen sounds like an episode from Kitchen Nightmares – then Tiny Chefs is for you.
Bring the Hoopla
My entire life, I could never figure out how to get a hula hoop to work- that is until I met the lovely ladies of Bring the Hoopla! Learn the basics of hooping, fun tricks, and games.
Rosebud Boxes
If your child has a Pinterest board filled with dreams of fairies and high-tea, but you don't have time or the know-how to pull together all those little details, then Rosebud Boxes are your dream-come-true. Rosebud Boxes provide you with everything you need to throw a beautifully-themed soiree!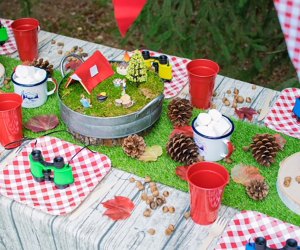 All the details delivered by Rosebud Boxes. Image courtesy of Rosebud Boxes.
Whimsy Party
Sometimes, when you are planning a milestone birthday- whether its a First, Thirteenth, or Sweet Sixteen - its time to outsource the entire thing and hire Whimsy. They supply full party support - from concept to day-of setup - so you can sit back, relax, and enjoy the party.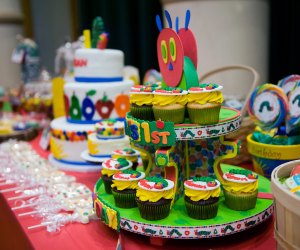 All the details are taken care of by Whimsy Party. Image courtesy of Whimsy Party
Cover photo courtesy of Rosebud Boxes