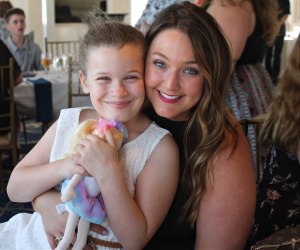 Mother's Day Brunches and Breakfasts in Boston
Hooray, it's Mother's Day! Whether you're looking for decadent dining, brunch on a boat, a feast on a farm, or a prepped meal to-go, there are so many fun options to honor the occasion with kids. Here are our picks for celebratory brunches and breakfasts that are both family-minded and special, just like mom. For more ideas for April and May activities, check out our Spring Fun Guide. And be sure to bookmark our calendar for more Mother's Day festivities.
2021 note: We have confirmed details with all venues listed, but we still advise checking for updated information when making your reservation or before heading out, as last-minute changes can occur. Also, inquire about masking and social distancing policies to make sure everyone is safe while celebrating.