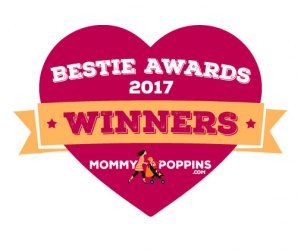 2017 Philadelphia Bestie Guide: Parenting Resources Winners
Philadelphia families, you have spoken! In 2017 we asked you all to weigh in on Philadelphia's Besties—the best family businesses and resources in categories that range from best restaurants, parties, activities, and more. With all the great family fun experiences and resources in Philadelphia, it was hard to choose just 24, but you were up to the task! Each winner was selected from a competitive crop of 10 nominees in each category.
A special thank you to the Bestie Sponsors, and congratulations to the four lucky voters who were picked at random to enjoy some amazing prizes!
The votes are finally in, and we couldn't be more excited about our winners. We've grouped them into three winning categories: Parenting Resources, Enrichment Programs, and Family Fun.
Without further ado, here is your guide to the best of family-friendly Philadelphia, the 2017 Philadelphia Besties!
Best Parenting Resources
Best Place to Shop for Kids' Clothes and Baby Gear: The Nesting House
The Nesting House has grown to several locations based on its commitment to provide access to high-quality, eco-friendly toys, clothes, and baby needs! They offer an excellent consignment collection so you won't break the bank (or you can get rid of the growing pile of clothes and toys your little ones have outgrown). In addition, they offer classes and workshops to help new parents get insights into this crazy parenting thing, such as cloth diapering and breastfeeding. New parent meet-ups are a regular feature, helping you find your new comrades in arms!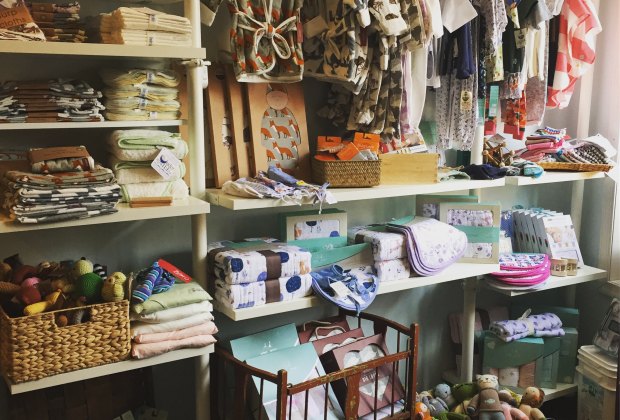 Best Way to Learn How to Swim: Mt Airy Learning Tree
Kids aged 3-5 can learn to swim with instructors from Mt. Airy Learning Tree! Teachers will help children conquer any fears about the water, learn to blow bubbles, get their faces and heads wet, glide away from the wall, use their arms, kick, and more. Class size is limited to keep it a safe and calm experience for your little guppy.

Swim instructor Ebony DeBrest can make anyone feel comfortable in the water.
Best Social Media Mom or Dad in Philadelphia: Frugal Philly Mom
Linda, who runs Frugal Philly Mom, is one of our favorite local bloggers and a stay-at-home mom born and raised in Philadelphia. Before her SAHM role, she was in marketing. On her site, she combines her experience with her passion to share great-value ways for families to experience Philadelphia. As she puts it, "To your child it doesn't matter how much money you spend on them but how much time you spend with them. I hope this will be an excellent resource to find not only deals and family fun events but a place filled with helpful tips from one mom and wife to another."
Favorite Local Parenting Group Online or Meet Up: Main Line Moms
This group is for stay-at-home moms in the Main Line area (Malvern, Paoli, Wayne, Devon, Radnor, Ardmore, etc.) to meet and socialize. They organize playgroups, kid-friendly outings, and, ladies' (moms') nights out, as well as other opportunities to connect with your kids. With a robust calendar, there is something to do almost every day!
Best Birthday Party Entertainment: What-Knott Farm Traveling Petting Zoo
This traveling petting zoo comes to you! If your little one can't get enough of cute animals, this is the perfect birthday entertainment. You can expect 20-25 party animals to help celebrate your little one's special day.
Best Local Kids' Dentist or Group: Doc Bresler's Cavity Busters
Doc Bresler's Cavity Busters is raising a whole generation of kids who look forward to going to the dentist. From your first contact and throughout the appointment, staff provide skill, empathy, and compassion in their work with young patients. And no dull waiting rooms! Kids have fun waiting with arcade games and flat screen TVs throughout each location. But what really matters is that kids feel safe and confident after their visit.
Best Place to Shop for Books and Toys: The Doylestown Book Shop
The Doylestown Bookshop is an independent bookstore that is truly committed to inspiring the love of reading in its young shoppers. They hold events as well as a offering a selection of books, games, and toys that are designed to grow the imagination. From storytime to book clubs, they serve the imagination of the youngest to the oldest.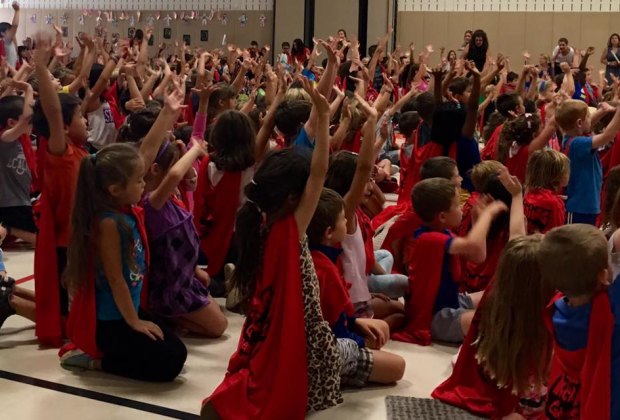 Favorite Baby and Me Class: Mommy & Me at NEST
This parent education, support, and playgroup is a safe space to learn about parenting as well as make new friends. With classes broken down into 6 month ages groups, parents will learn developmentally appropriate tips and techniques for confident parenting as well as enjoy music, movement, storytime, art and sensory activities.