Head to Canada for Skiing & So Much More at Whistler Blackcomb Resort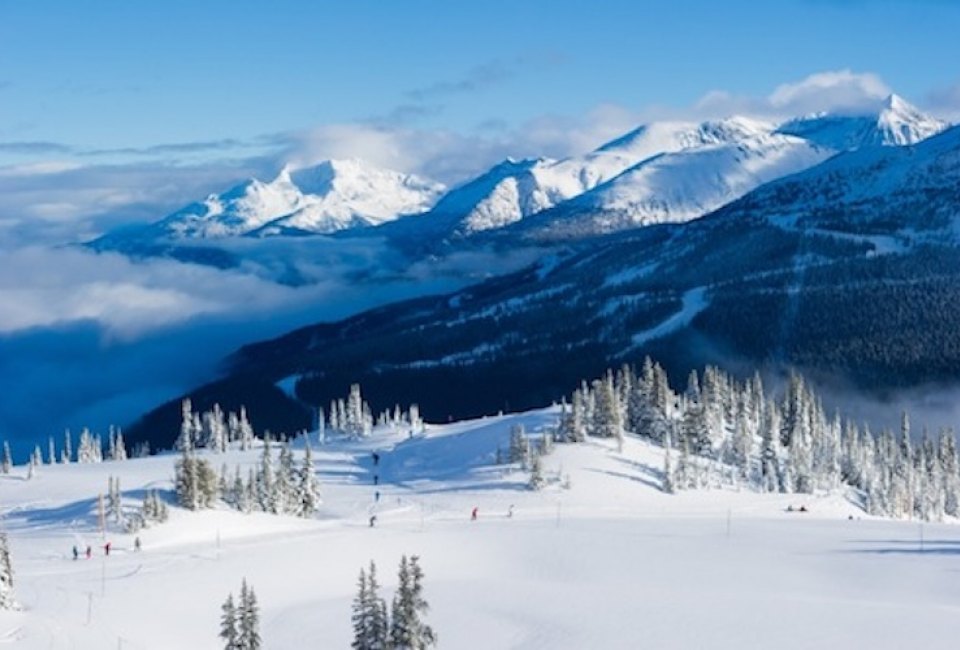 3/29/15
- By
Mary Beth Lawlor
There are many reasons to head to our neighbor to the north for a family ski vacation. Whistler Blackcomb, which is a little over two hours from Vancouver, Canada, offers a longer ski season (November through May), a huge variety of terrain and the added benefit of a favorable exchange rate. The enormous ski resort, boasting two mountains and more than 8,100 acres, doesn't feel daunting though. Whistler Blackcomb is incredibly family friendly and offers above average skiing and amenities for children. My son and I recently enjoyed a few days at Whistler Blackcomb and found this ski resort wonderful and accommodating.
We landed in Vancouver airport and were pleasantly surprised by the beauty of our two-and-a-half-hour Pacific Coach Lines scenic bus trip along the famous Sea to Sky Highway. We'd been tipped off to sit on the left side for the best views and boy, we were not disappointed. For miles upon miles, massive mountains jutted out of the sea, creating a mesmerizing and dramatic landscape.
After a long day of travel, we arrived at the Hilton Whistler, which is situated at the base of Whistler Mountain in Whistler Village. The hotel's location can't be beat. Within two minutes of exiting the hotel you are at the Gondola, ready to go up the mountain. Our suite was very comfortable with a king-size bed, a pull-out sofa, a working fireplace, a full kitchen and a Jacuzzi tub. My son especially loved that last one! We had a lovely terrace overlooking the village and mountain. It was nice to be able to sit outside and enjoy the fresh air right from the comfort of our room. I'd say it's the perfect setup for a family of four. The hotel features a spa, a heated outdoor pool and a Jacuzzi along with a fitness center, a tennis court and indoor parking. We enjoyed a hearty breakfast buffet in the hotel's Cinnamon Bear Bar & Grille one morning before heading out to the slopes. At $28 per person, it was a bit pricey, but you could eat enough to skip lunch!
Whistler is a year-round leisure destination offering renowned skiing and snowboarding with more than 200 marked trails for all ability levels, world-class terrain parks and half-pipes. It even hosted the alpine, Nordic and sliding events for the 2010 Olympics. These mountains are big and have so many runs you can get overwhelmed. Luckily, the resort has several ways to make it easier for families to enjoy all it offers. In addition to a special kid-friendly map to help children navigate the many trails, there is a family zone, family certified routes and an easy terrain garden.
My son is a veteran snowboarder, but he'd never experienced mountains like Whistler and Blackcomb. We decided it was best for him to join a group lesson at the Whistler Blackcomb Snow School to learn the lay of the land and get some tips. He loved it so much that he wanted to do it again the next day. At the end of our first session, the instructors offered us a discount card for the next day's lesson.
The family fun doesn't end when you take off your skis. The resort also has bobsledding, snowmobiling, zip-lining, ice-skating, a tube park, and weekly fire and ice shows. Plus there's non-snow fun, too, like a tree fort, an adventure park, two free on-mountain Nintendo gaming lounges, kids' meals, and music and arts festivals.
We decided to get a little taste of zip-lining while there. We met at The Adventure Group office located in the village and were escorted to a van that drove us off the resort and up to Cougar Mountain. If you are looking for an adrenaline rush, this is the activity for you! These aren't your run-of-the-mill zip lines—these connect from one mountain to another! You travel at high speeds and really get the sensation of flying. Goggles are good to protect your eyes from the wind (or rain). It was a cloudy and rainy day, but that didn't deter us. We had a fantastic time and highly recommend this activity for people looking to get out into nature as well as their comfort zones.
We found the village quaint, and full of dining and shopping options. Being sushi lovers, we were excited to try the popular Sushi Village. This place is always packed, so be sure to make a reservation if you don't want to wait for a table. We gorged on fried tofu in a spicy sauce (divine!) as well as many specialty rolls.
One of my ski lesson pals happened to be a local and she suggested we try the burgers at Splitz Grill. It worked out perfectly because we had planned to walk to the other side of the village to check out the Olympic Plaza, and Splitz is right around the corner. Ask for directions, there are a few easy turns that need to be made, but they aren't obvious. I tried the spicy lentil burger while my son got the Splitz beef burger with hand-cut fries. This casual place is a great family spot, although it doesn't have a ton of tables. I love how many healthy and delicious toppings are offered.
All in all, we were very impressed with the entire area for its natural beauty, the quality of the skiing and snowboarding, the variety of things to do, the great dining options and the friendly demeanor of the locals. Bonus: Our dollar was strong at a 1.25 conversion rate. It's always nice to spend a bit less while on vacation! We highly recommend taking your family to Whistler Blackcomb. You won't be disappointed. Many thanks to Destination BC, Tourism Whistler, Whistler Blackcomb, The Adventure Group and Hilton Whistler for sponsoring portions of our trip.
For more ski trip reviews, check out our Ski & Snow Sports Guide.