Valentine's Day Craft: Celery Stamp Roses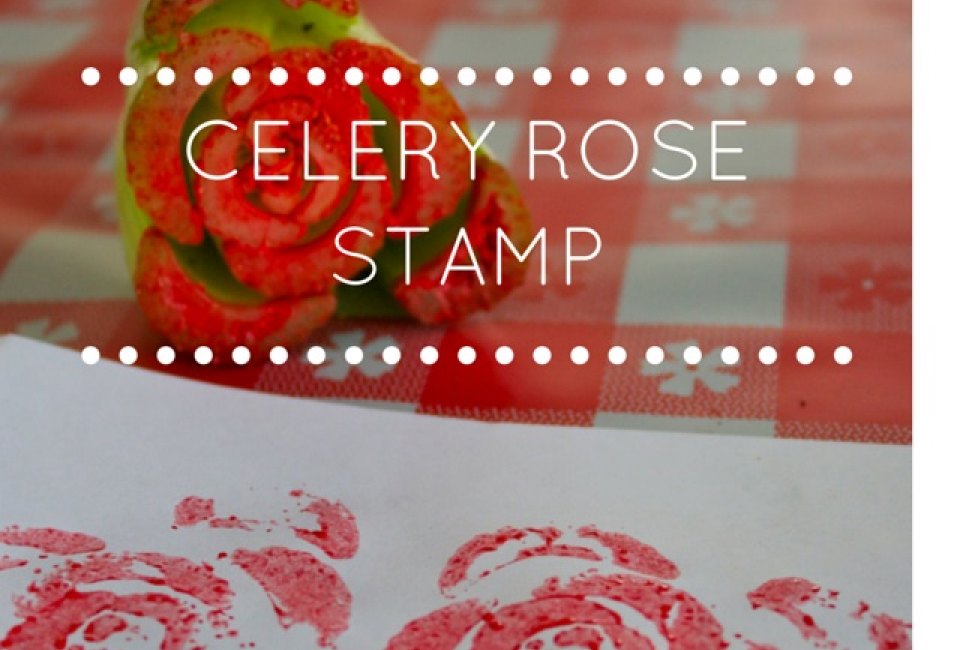 2/10/15
- By
Ally Noel
Nothing quite says, "I love you" like a beautiful bouquet of roses, and this bunch certainly gets the message across. Better yet, you can dip the leftovers in some peanut butter and have a snack too!
Celery stamp roses are a fun way to play with your food and create some beautiful Valentines as well. When cut, these veggies create a rose-like pattern that looks like you are looking down into a beautiful bunch of flowers—in just three steps. We are so excited to give these hand stamped creations to grandparents, family, and friends.
Materials:
Bottom End of Celery Stalk
Red Ink or paint
Green Paint
Paintbrush
Paper
1. Cut the stalks off the celery leaving about 2-3 inches for grabbing.
2. Press the celery rose into ink, making sure it is evenly covered, then stamp your paper with the celery.
2. Add stems using green paint.
You can add a sprinkle of glitter to the paint before it dries to add some sparkle to your Valentine's bouquet.
Show us what you make. Share it on Facebook, Twitter or Instagram and tag @mommypoppins so we can see your creations, too!
Kids' work is to play. WeeWork is a Mommy Poppins series offering an easy daily activity for grown-ups and children to do together, making kids' work an important part of your day. We aim to inspire together time, creativity and fun using only your imagination and things around the house. You can see all our WeeWork activity posts here.
Sign up to get WeeWork activities delivered to your inbox.

Sign up for our free
newsletters.
Mommy Poppins is a family activity website that helps people find things to do with kids.
©
2023
MommyPoppins. All Rights Reserved.
mp-prod4-v4.32.99
We use cookies and other data collection technologies to provide the best experience for our customers.
Learn More