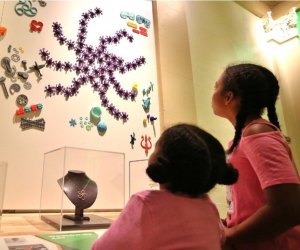 5 Ways to Mark Women's History Month with Philly Kids
As the birthplace of American freedom, Philadelphia is known for its historic sites, most of which offer family-friendly programming and hands-on learning for little ones. It's fitting then that the City of Brotherly Love provides ample opportunities for engaging education when Women's History Month rolls around.
Here are a few of the best ways to help your kids observe Women's History Month in Philadelphia.
National Constitution Center: Throughout the year, the history museum explores the role of different individuals and movements in American history, and in March focuses those efforts on women's history. Kids can learn about the suffragette movement in a unique way: through a Lady Gaga song that serves as the backdrop to "Decoding the Lyrics: Bad Romance, Women's Suffrage." Visitors can also take self-guided tours that highlight the museum's women's historical artifacts, such as a letter written by Susan B. Anthony and a robe worn by U.S. Supreme Court Justice Sandra Day O'Connor.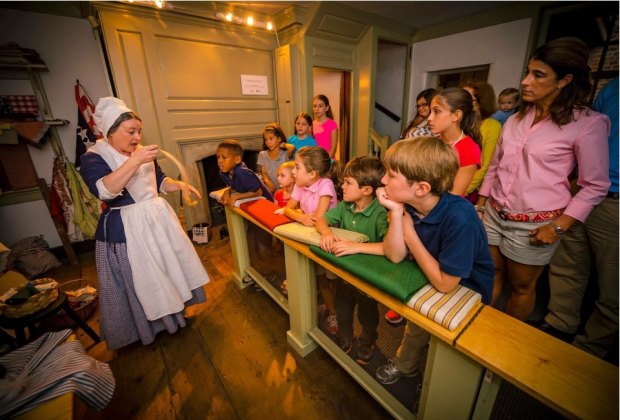 Photo courtesy of Betsy Ross House
Betsy Ross House: On March 1, the Betsy Ross House launched two new exhibits. "Stitching the Story" gives visitors a first-hand look at the famed seamstress' history, and "Furnishing the Widow's Chamber" brings history-lovers right into her sewing room. Little ones will love roaming the historic halls of Ross' house, walking back in time.
Franklin Institute: Women in Science Day on March 17 celebrates historic female icons while building up the next generation of innovative leaders. South Korea's first female astronaut will share her experiences, and budding scientists can also hear from scientists working at Franklin Institute about breaking barriers in the science world for women. Of course, hands-on lessons are always the best, so kids are encouraged to take part in a range of interactive science activities and experiments.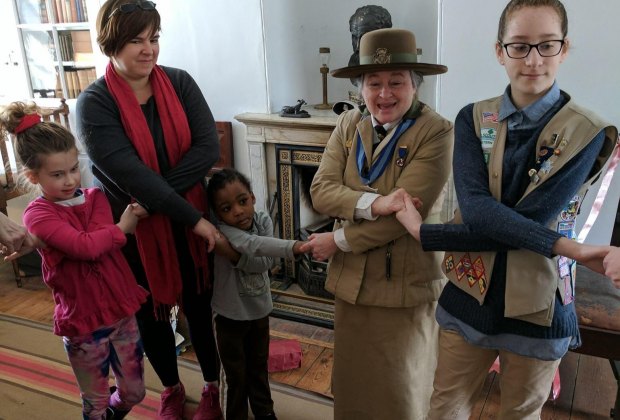 Photo courtesy of Historic Germantown
Historic Germantown: Throughout the month of March, join in on a series of events celebrating women's history in one of the city's most historic neighborhoods: Germantown. The area's historic-preservation society is organizing three weekends of Women's History Month programming at local historic homes. On March 10, Historic Fair Hill opens its doors to honor late local female leaders and celebrate future generations of strong women.
Museum of the American Revolution: The city's newest history museum is a perfect spot to celebrate Women's History Month. The museum is hosting several special events highlighting the women of the American Revolution, including the female revolutionaries who helped save General George Washington's tent—which you can now see up close and personal in the museum! The space celebrates women pioneers throughout the year at its many exhibits, which provide interactive, hands-on ways for little ones to learn and play, such as a dress-up room where they can don 18th-century clothes and travel back in time.