Best Philly Area Brunches that Are Fun for Kids and Grownups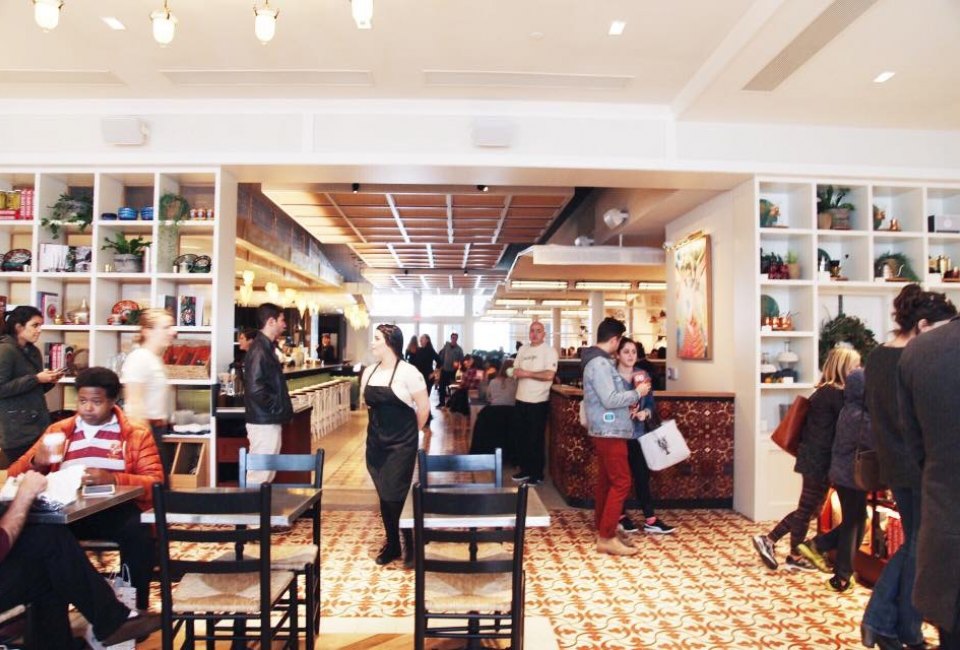 2/15/19
- By
Lindsay Li
Brunch, the most delicious (yet often neglected) meal of the day. The perfect marriage of sweet and savory, all the best parts of breakfast meet the best parts of lunch in a food-coma inducing state of deliciousness. Brunch was something most of us became familiar in our twenties, when we were old enough to have a respectable hangover and still get out of the house, just not too early. But now that we're parents, that doesn't mean we have to say good-bye to our favorite pancakes-with-a-side-of-mimosa combo. While we may not get to hit brunch every weekend like the good old days, it can become a regular family tradition as long as you know where to go. Here are our top picks for family-friendly brunch spots in the city.
Want more ideas on where to eat out as a family in the Philly area? Then check out our Restaurant Guide!
Honey's Sit and Eat—Northern Liberties and Center City
Ok so when I go to Honey's I don't tend to make it in the traditional brunch hour, but pro tip: If your kids already have you up and moving at 7 am you can get a delicious brunch-inspired meal and miss the typical brunch-hour crowds. Everything is made from scratch, the orange juice is amazingly addictive, and the kids specials are insanely affordable. Plus they always have an abundance of high chairs and crayons. Note: Honey's only accepts cash.
Front Street Cafe—Fishtown
Right off the El, this great spot opens early, and serves a wide variety of brunch items, including many vegetarian and vegan friendly. The acai bowl is incredible, and your kids will absolutely love it. With plenty of seating and an outside space for warmer months, this is definitely one to add to your list. It can get crowded so making a reservation is your best bet.
Suraya—Fishtown
Recently voted the best restaurant in the city, you can be sure that you will have a delicious meal at Suraya, But it's also great for kids with a huge amount of space, an outdoor courtyard, and plenty of booths and high chairs. Because of the press, you will definitely need a reservation. Weekend hours are 9:00am-2:00pm
Ants Pants Cafe—Graduate Hospital and Queen Village
Delicious brunch with an Aussie theme. It's been a staple in Graduate Hospital and recently expanded across the city to Queen Village. The spaces are not large but they are worth putting in a call and reserving a table.
Luna Cafe—Old City
Your kids are going to love the brioche French toast stuffed with nutella. Ok, so are you. This place opens at 7am and has an amazing selection of sweet and savory dishes that is sure to make everyone happy and full. A Kensington location is coming soon.
Green Eggs Cafe—Multiple Locations
Don't be put off by the lines; it is worth the wait! If it's a nice day, take the kids to the original Northern Liberties location, put in your name, and send one adult with the kids to play at Liberty Lands.
Gregs Kitchen—Manayunk
Serving breakfast all day every day, you can make it brunch anytime you like at this Manayunk favorite.
The Dutch—Pennsport
The Dutch is dedicated to brunch. The brain child of some of Philadelphia's top chefs so it is 100% worth checking out, but you can only come for brunch, the Dutch is only open 8:00am-3:00pm.
Sabrina's Cafe—Multiple Locations
Sabrina's has been a Philly favorite for brunch and has five locations. Make sure to snag their signature challah French toast.
Sign up for the Mommy Poppins Newsletter today!