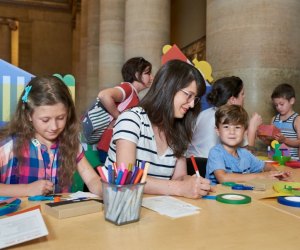 25 Must Do Activities Before Summer Slips Away
With just a few short weeks until Philly kids start back to school, Philly parents look forward to August with great anticipation. After all, getting into a routine brings a sense of order and predictability back to the household. But before normalcy completely returns to the Delaware Valley, there is still some summer left to be had. Mommy Poppins Philadelphia has rounded up our top 25 things to do before summer fades away and school schedules take over. There isn't much time left so read on and get ready to finish out Summer 2019 strong!
***Bonus: Take a break from your parental duties with Date Night! Check out our recent post about finding a babysitter so Philly parents enjoy the last bits of summer fun without the kids in tow.
All images are provided by the author. Originally published August 2016.