Best Apps to Prevent "Summer Slide" for NJ Kids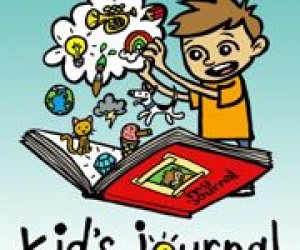 Looking for summer educational fun in New Jersey or while traveling this summer? There is an app for that! Besides Summer Reading, another way to prevent the "Summer Slide" is educational apps. I try limiting the amount of time my children spend on devices in the summer, but rainy days, killing time in doctor waiting rooms, and long car rides are great opportunities to review core math and language arts skills.

I find most of my free apps on Twitter by following these hashtags: #iosedapp or #edapp. (You do not need to have a Twitter account to follow these hash tags). I also depend on websites such as Appshopper, Parenting Informer, and Digital Story Time. At Appshopper, you can find free apps and price reductions. You can even set up alerts allowing Appshopper to notify you when an app on your wishlist has dropped in price. Create an account at Appshopper and download Appshopper's free app.

Digital Storytime is a great site to find free e-books and apps. They also provide a daily deal and you can sign up for an e-newsletter. Parenting Informer provides a master list of free apps for kids and updates it daily. Remember, just because an app is free one day, the price may change. So when you see "Free", take advantage! Finally, 60 Apps in 60 Minutes is a great resource for free or cheap educational apps for kids.

Here are my favorite apps for preventing "summer slide"!

iTooch Elementary The largest collection of educational activities based on the US National Common Core Standards on the App Store. It covers Math, Language Arts and Science curricula for grades K-5.

Mindsnacks FREE educational language builders in Chinese, Portuguese, French, German, and Spanish. Helps teach essential vocabulary, listening and conversation skills in different languages.

Project Noah is a tool that nature lovers can use to explore and document local wildlife

Motion Math These 4 math apps combine math with kinesthetics. We love Hungry Fish (FREE) in our house! Wings and Zoom are also free, but Motion Math is $2.99

Scholastic Reading Timer FREE. The Scholastic Reading Timer app encourages reading every day and most importantly, makes it fun! Children and paremts can time reading minutes with an interactive stopwatch and track them on a weekly log. Plus, parents can check children's reading activity in addition to browsing daily tips, articles and book lists. This is a great app to tie into your child's summer reading program.

Kids Journal 99 cents. Have your child record and reflect on their summer by keeping a summer journal about all of the fun things they did! The intuitive interface allows children to document their day from where they are, how they are feeling, photo of the day, weather, and a short recap of the important learning activities.

I Tell a Story FREE. Similar to Kid Journal but allows for voice narration.

bookabi allows children to tell their own story with 2 and 3D objects and animations

Toontastic FREE Allows children to draw, animate and share cartoons and puppet shows from their own stories. Bring your imagination to life!

Oh No Fractions FREE - Explore and learn about fractions with a simple interface. Compare and visualize two fractions and guess which one is greater.