News: $20 Off-Broadway Tickets, How to Register for Nickelodeon's Worldwide Day of Play, Goodbye to Gus the Polar Bear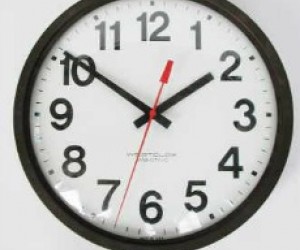 In honor of back-to-school season, our news post this week is organized like the big first day. So read on to see what's on the schedule, including how to register for Nickelodeon's FREE Worldwide Day of Play in Prospect Park, details about a $20 Off-Broadway ticket deal, where to find school enrollment centers for kids still in need of placements, a thrilling Luna Park reward for good grades, a sad goodbye to one of the Central Park Zoo's most beloved residents, and other news that will give you something to chat about with your fellow parents before that first school bell rings.
State-of-the-art art BAM is no longer the only big-name arts complex in Fort Greene, Brooklyn. After years of work, BRIC House, a massive 40,000-square-foot multidisciplinary arts and media complex on Fulton Street, is set to open on October 3 with three days of FREE performances and attractions. While not aimed specifically at families, BRIC Arts are the folks behind the annual Celebrate Brooklyn! programming in Prospect Park. So you know there will be something for everyone.
Hit the store for supplies Annie's Blue Ribbon General Store, which we recommended many times in the past, has traded its Boerum Hill digs for a larger storefront in Park Slope. The 21st-century general store's new location is on Fifth Avenue between President and Carroll Streets, and features an expanded selection of gifts.
Time for recess Nickelodeon's Worldwide Day of Play takes place on Saturday, September 21 and the main NYC event is an all-day fete in Prospect Park featuring sports, games, fitness activities with the New York Road Runners and a concert from TV popsters Big Time Rush. Tickets are FREE but hard to get. A bunch were snapped up in late August and ticketing is currently closed. We hear the rest will be distributed online first-come, first-served the week of September 9 but the best way to vie for a ticket is to sign up for the email list. That way you'll be notified when tickets become available. Update: Tickets are now sold out.

Meanwhile, how's this for a reward for good grades: free amusement park rides! From September 5 through 29, students in grades kindergarten through college can bring in their report cards from last semester to Luna Park and receive ride credits for every grade C and above. Check out Luna Park's Facebook page for even more back-to-school promotions and giveaways.
The technology lab Since Internet access is such an important educational tool, nonprofit Connect2Compete is offering one gigabyte of FREE monthly service to households in the 14,000 lowest income zip codes throughout the U.S. In a bit of irony, people can find out whether they qualify by visiting the website.
The drama club Last time we told you about how to snag two-for-one tickets to a bunch of Broadway shows. Now you can get $20 tickets to a slew of Off-Broadway productions thanks to 20at20. From Tuesday, September 3 through Sunday, September 22, you can buy $20 tickets 20 minutes before curtain to many Off-Broadway shows including kid faves like The Berenstain Bears LIVE!, Fancy Nancy the Musical, Gazillion Bubble Show, The Lion, the Witch and the Wardrobe, Piggy Nation The Musical, Peter and the Starcatcher, and more. Visit the 20at20 website for a complete list of shows, plus all the fine print. Don't see the Off-Broadway show you want? Off-Broadway Week is coming up Monday, September 23-Sunday, October 6 with two-for-one ticket deals to even more shows.
The closing bell... Last week the Central Park Zoo announced the sad passing of Gus the Polar Bear. If you visited the zoo anytime over the past 25 years, you undoubtedly saw Gus, who was famous for his neurotic temperament. It's estimated that he touched the hearts of more than 20 million people in his lifetime. He will be missed.