NYC Special Needs Playgroups and Ways to Help Special Needs Kids Socialize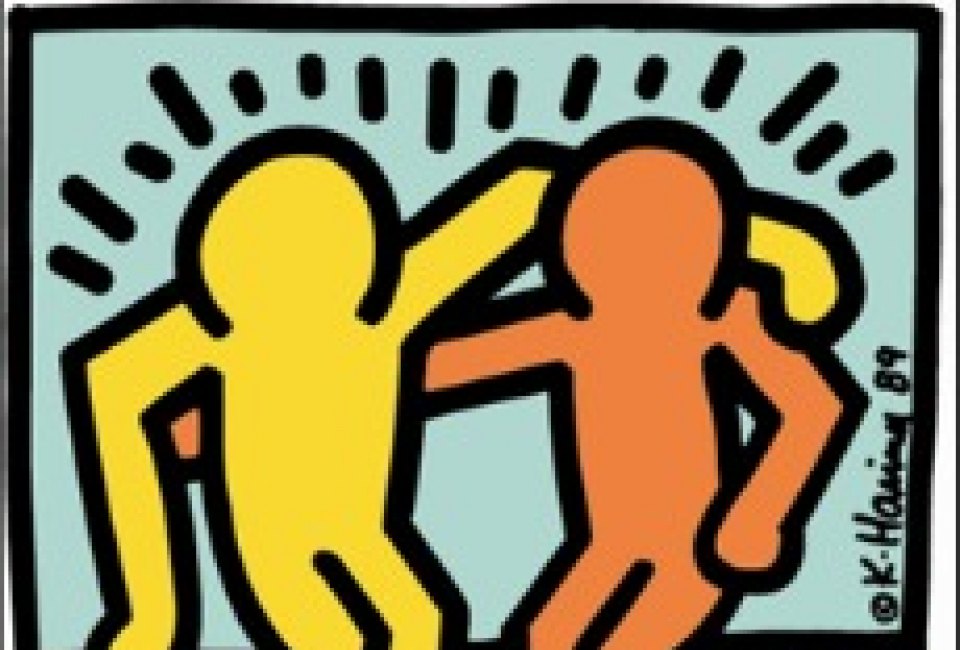 3/8/12
- By
Alison
For this edition of my monthly special needs posts, I decided to write about ways parents can help their special children make friends. As the song says, "You gotta have friends," but for kids with social disabilities, meeting new pals isn't as easy as saying "hi!" to their peers in the playground.

Since making friends and maintaining healthy relationships can be difficult for children with special needs, parents must often take a unique approach. Thanks to the Internet and a few dedicated relationship therapists, there are many ways special needs families can help their kids socialize in New York City and beyond.
Special Playdate
Taking a cue from social networking sites, NYC special education teacher Jane Hsu founded Special Playdate, which helps match special needs kids with their peers at no cost. Interested parents need to fill out a brief (and confidential) online survey, create a profile for their child and then search for potential pals. I entered my son Jake's information (it took less than two minutes) and found three other kids with special needs in our immediate area. As I live in a rather small community in Queens, three matches seemed like a lot.

Special Playdate allows you to search profiles using specific criteria (age, gender, etc.) to ensure a successful connection. You can also share private messages and photos. In addition, Special Playdate posts playdate tips and info about workshops and social building programs on its blog.

Best Buddies
Founded by the Shriver family, Best Buddies is an affiliate program of the Special Olympics. Based on the Big Brothers Big Sisters model, Best Buddies brings special needs children together with their "mainstream" peers in middle school, high school and college. A trained program manager is assigned to the school to facilitate interactions. Participants are encouraged to make social inclusion a positive aspect of their lives, and attend weekly "Friendship Club" meetings. The New York chapter of this national program is thriving. In fact, plans are in motion for a Best Buddies Prom in the NYC area. For more information, visit the Best Buddies website.

ARTS Rx
This NYC-based organization hosts an after-school creative arts therapy playgroup for children with various diagnoses (autism, sensory integration disorder, etc.) from 3:30-6pm. A Saturday creative movement group is also available.

By using different techniques, therapists integrate creative activities into a group setting to help participants develop social skills. At a maximum of 8 children per age group with a 2-to-1 teacher-student ratio, the playgroups offer a highly supported creative environment in a developmentally appropriate setting. The program is $240 for eight weeks but some health insurance plans may reimburse the cost. All classes are held at the 14th Street Y at 344 East 14th Street between First and Second Avenues. For more information, call program director Lina Claire Meza-Murillo at 917-596-8517 or visit the website.

NY City Explorers Special Needs Playgroups
The popular Brooklyn early education program and play space hosts special needs playgroups. Taking cues on how kids play best with each other, the staff incorporates fun and games to improve a child's communication in social settings. Skills such as taking turns, following directions, transitioning and playing well with others are enforced, and kids also get assistance with appropriate verbal responses in social situations. All participants are given lots of positive reinforcement, and rewards for achievements both big and small. The program is offered at both NY City Explorers locations: 186 Underhill Avenue between Sterling and St. John Places, and 110 Schermerhorn Street near Boerum Place. The next session begins on June 25, but early registration is highly recommended. Ten sessions for children ages 2-6 on Monday and Wednesday 3-5pm is $500, and participants also enjoy free play on class days. Call 718-797-3707 for more info.

Altogether Social
This relationship-based program edges closer to life-coaching skills (speech, social thinking, life organization) for teens. Clinicians use real-life experiences and engage in role playing with participants to help them with their "life situation mapping." Initial screenings and per session fees apply, but some health insurance plans may reimburse the costs. Altogether Social is located at 309 West 104th Street between West End Avenue and Riverside Drive.

Read our other posts about children with special needs.