NYC Sports Programs for Kids with Special Needs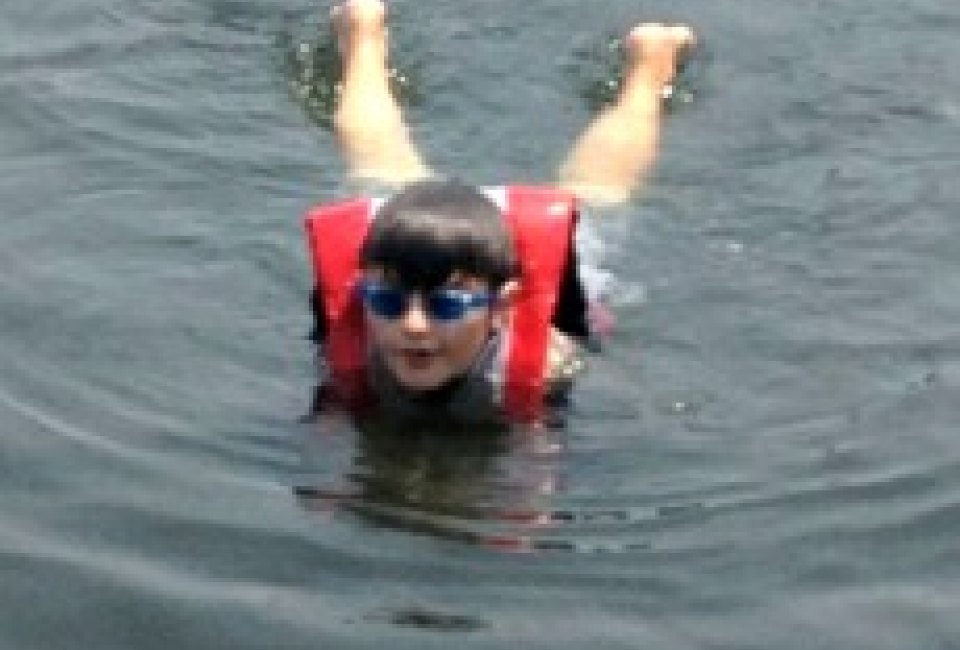 7/17/12
- By
Alison
For this edition of my series of special needs posts, I'm taking a look at sports programs for children with special needs. As the mother of a son with autism, I am consistently amazed by the ingenuity of parents, teachers, therapists and sports enthusiasts who manage to adapt traditional athletic activities to accommodate kids like him.

I've seen firsthand how hard it can be for kids with special needs to engage in sports. For my 10-year-old son Jake, sports present unique challenges. Like many kids on the autism spectrum, he requires one-on-one support to remain on task and to manage frustration. The programs below are some of our favorites, and I've added a few we're looking forward to trying. While some of the organizations offer drop-in or one-off sessions, keep in mind that advance registration is often required.
Running Workouts and Races by Kids Achilles
JCC in Manhattan, 334 Amsterdam Avenue at 76th Street
FREE
Achilles International sponsors this program which offers running-walking-rolling workouts and races for kids with special needs. Races take place twice a month on Sunday mornings and pre-screened volunteers from New York Cares assist the participants. Siblings are welcome and receive the same individualized attention regardless of ability. Parents are asked to attend but don't need to race. No prior medical release is required. Call 212-354-0300 or email kids@achillesinternational.org for more information.

Horseback Riding or Hippotherapy Seaside 4 Therapeutic Riding
Jamaica Bay Riding Academy, 7000 Shore Parkway
Prices vary
My family and I are big fans of this facility's open-door policy, which allows kids with special needs to interact with the horses for some impromptu hippotherapy: petting, feeding and touching very tame horses. Families can drop in on Saturdays 9am-noon or Sundays 8am-noon. If your child is interested in riding, you'll need to complete a medical release signed by the pediatrician. Once registration is established, you're assigned a weekly half-hour slot. Children of a variety of needs are welcome, including wheelchair-bound kids. However, the majority of the organization's clients are children on the autism spectrum. Call 718-490-2413 for more information.

KEEN Sports and Arts & Crafts
Recreation Center 54, 348 East 54th Street between First and Second Avenues
St. Mary's Parks and Recreation Facility, 450 St. Ann's Avenue near East 146th Street
FREE
This nationwide program provides no-cost one-on-one recreational activities for children ages 5 to 21 on select Saturdays in NYC. However, kids with special needs are welcome to drop into these centers at anytime to try activities like basketball, dance, fitness, movement, Ping-Pong, track and yoga. KEEN also sponsors a swimming program at the 92nd Street Y on select Saturdays. Call 212-768-6785 for more information.

Adaptive Rowing Row New York
Manhattan Row House, 3579 Harlem River Drive
and the Meadow Lake Boathouse Flushing Meadows Corona Park
FREE
I admit I was extremely apprehensive about allowing my impulsive son to go boating, but the folks at Row New York are seasoned pros and the organization is a member of the U.S. Para-Olympic Committee. Designed for a wide range of abilities, this program provides all the necessary equipment, including specialty chairs, back supports and straps. Sessions typically begin at 9am on Saturdays and the kids are out on the water from 10:30am to 12:30pm. Call 718-433-3075 or email at info@Rowny.org for more information.

Adaptive Swimming NYC Parks Department
Multiple locations
FREE
This is a wonderful no-cost program but it does require preregistration. Available to all people with disabilities at six locations throughout the city, the sessions include therapy and swim instruction. Children with rigidity issues reportedly do very well in this program, All instructors are Red Cross Certified and chair lifts are available onsite. Call 718-760-6969 ext. 0 for more information

Supper Soccer Stars for Special Needs
Multiple locations
Prices vary
In my opinion when it comes to adapted soccer, this program sets the standard. Happily, it has multiple NYC locations, including Central Park and Prospect Park as well as indoor outposts. Classes are typically held on Saturdays and participants are organized by age and ability. There's also a child-adult ratio of two-to-one with no more than eight children per class. Call the special needs program director, Lauren, at 212-877-7171 for more information.

Adaptive Tennis US Tennis Wheelchair Association
USTA Billie Jean King National Tennis Center in Flushing Meadows Corona Park
FREE
Every Sunday there's no-cost wheelchair tennis practice from 1 to 3pm. Beginners are asked to come at 2pm. Call Aki Takayama at 718-760-6251 before arriving to practice or via email at Takayama@usta.com.

Read all of our special needs posts.