Submerge: NYC Marine Science Festival
Hudson River Park Pier 84

Cirque-tacular presents 'The Art of Circus'
BMCC Tribeca Performing Arts Center

Sugar Skull! A Dia de Muertos Musical Adventure
The Sheen Center for Thought & Culture
How to Make Frozen Bubbles with Kids in This Freezing Weather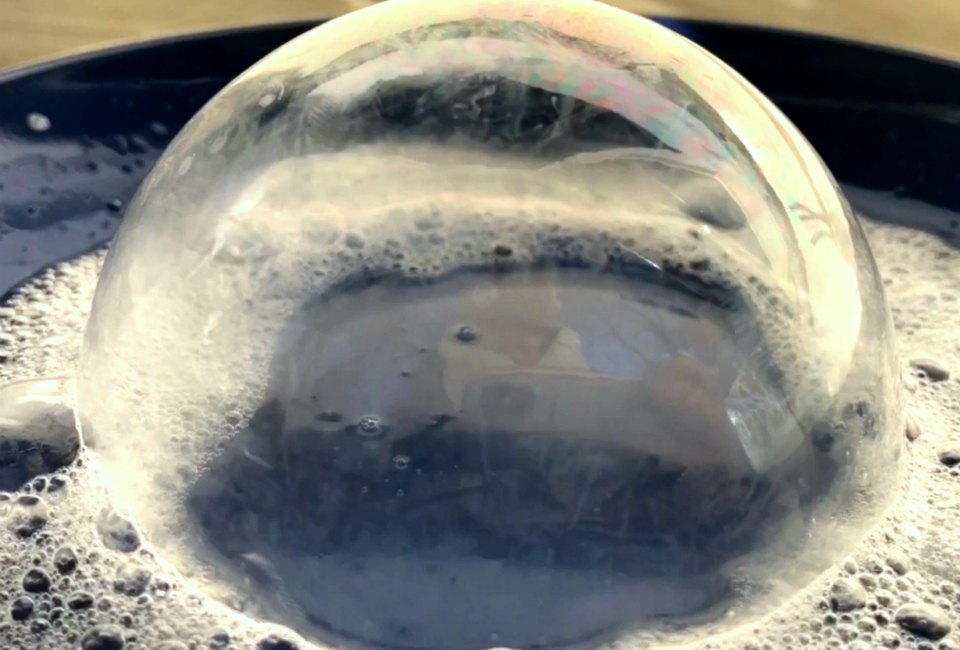 1/5/18
- By
Ally Noel
We're no fans of the freezing, and even below zero temperatures, that have ushered in the new year. But we are fans of the new viral sensation to come out of this frigid nonesense: frozen bubbles!
We saw these mesmerizing bubbles popping up all over our feeds, and couldn't wait to give it a try IRL with real kids. Read on for the recipe and see our video of this DIY science experiment in Connecticut, a day after the dreaded "bomb cyclone," aka, Winter Storm Grayson.
Don't forget you can find more at-home fun, like 40 Things to Do Indoors on a Snow Day, in our Mommy Poppins Boredom Busters Guide.
Everything we've read about frozen bubbles suggests that the colder the air temperature the better, but my science teacher friend said that single digit Fahrenheit should do the job, or anything below 10 degrees. Other sources said that negative Fahrenheit would produce the most awe-inspiring bubbles. A fairly windless day will help, too.
First we whipped up a batch of homemade bubble solution. Some sites suggest that you can use regular bubble solution if you have it leftover from those carefree summer days with the kids, but the solution was easy enough to make, so we followed this one from Karo:
Bubble Solution
6 cups of water
1 cup corn syrup
2 cups clear dishwashing soap
Gently stir the first two ingredients together in a large bowl or pot. Be careful not to whip it into bubbles. Add the soap and mix well. Dip a bubble wand in and blow!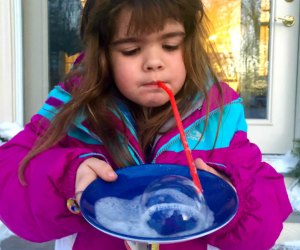 To make this easier on little hands, and to capture the bubble freezing on video, we poured some of the solution into a shallow dish. I gave my daughter a straw and let her blow a bubble into the dish. We watched as it formed little ice crystals and slowly froze. Pop it with your finger or the wand and you'll see the sides sort of crumple instead of just pop and vanish as a normal bubble would do.
And for the record: It was about 9 degrees today, January 5, in Connecticut. Have fun!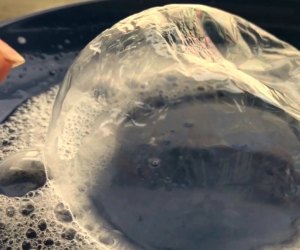 All photos and video by the author.

Sign up for our free
newsletters.
Mommy Poppins is a family activity website that helps people find things to do with kids.
©
2023
MommyPoppins. All Rights Reserved.
mp-prod4-v4.32.99
Click Here to Sign Up!
i