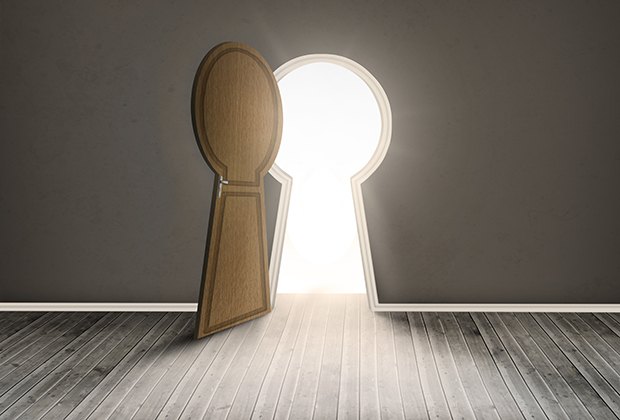 New Escape Room Center Opens in Bridgewater, New Jersey
Think a recipe for fun includes locking yourself and your kids inside a small room for an hour? That's the idea behind escape room adventure games, an activity that's become a worldwide phenomenon over the last year or so. New Jerseyans now have a new option for escape room fun: one of the state's largest facilities, the Escape Room Center, just opened in Bridgewater, and it makes for an exciting and memorable outing for families with older children, tweens, and teens.
Unique Family Bonding
Escape rooms are all the rage, and for good reason. They offer a super fun and unique bonding time for families and friends as they work toward a common goal. Rooms generally have an elaborate theme and are meticulously decorated to portray a scene, of which you become a part. Using clues planted in the room, teams must find a way to escape or complete their mission within the time limit (often 60 minutes).
Phil Brennan, owner of the Escape Room Center, says he had long enjoyed digital escape rooms but found it tough to share the fun with his family, especially at real-life escape room facilities. "Unfortunately, having a family with young children, I couldn't find many locations that offered private rooms that weren't too scary for kids," he says.
Brennan's answer was to open his own facility, following the model of similar sites in Europe and Canada. Unlike the most popular U.S. escape room model, Bridgewater's Escape Room Center is designed with more compact rooms intended for small groups (four–six players for some rooms, six–eight players for others). The idea is that a group of friends or family can rent the room for an hour and have it all to themselves. This is a change from models that have larger rooms geared toward eight–12 players, which often end up being a mix of several individual groups that are matched up upon arrival.
"Smaller room sizes allow everyone in the room to experience the entire game instead of bits and pieces," Brennan explains.
Brennan believes the small-room design is perfect for economical, large-family outings, since pricing is per room, not per person. (The rooms range from $150 to $200, plus tax.) "I've played rooms with my children and parents at the same time," he says. "There aren't too many activities that three generations of a family can do together where everyone is having fun."
Though all the rooms are thematically appropriate for kids, the Escape Room Center was primarily designed for those 13 years and older. Players ages 8–12 can still enjoy the experience, but they may need help figuring out what to do. They'll likely have a blast helping to find targets and opening locks. Brennan recommends leaving children under 8 at home. If you do decide to bring younger children, keep a close eye on them to make sure they don't damage props and clues.
What To Expect
The Escape Room Center has six rooms for reservation. At your designated time, your game master will review the rules and play a short video that kicks off your adventure. A game master will monitor your group by closed video/audio circuit and offer hints if you get stuck. What kinds of rooms can you expect?
In Lost Jewel of Zanzibar, players need to find a hidden gem before a powerful warlord comes to find it.
Try Blackbeard's Brig if you think you can escape from the clutches of a notorious pirate.
Find your way out of the Tomb of the Red Queen or else an ancient spirit may finish you off! (Note that the look of the tomb might be scary to some young children.)
Identify the mob boss in Lucky Duck Speakeasy before the bomb is detonated.
Retrieve a probe from a wormhole in deep space before your ship gets damaged in Cypherspace.
And, escape the Curse of the Evil Genie by identifying his favorite tale from The Thousand and One Nights.
Which one might your family want to try first? One of Brennan's favorites is Lucky Duck Speakeasy, which is great for first-time players. "There is a part of the game where almost every group roars in excitement that can be heard throughout the facility," he says. "Wherever I am in the building, I can always tell when a group reaches that part of the game."
Photo via Shutterstock.
Escape Room Center, LLC
340 US Route 22 East
Bridgewater, NJ 08807