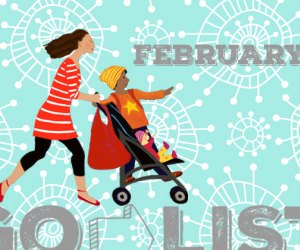 February GoList: The Best Things To Do With NJ Kids This Month
Sign up for our FREE newsletters to get posts like this delivered right to your inbox!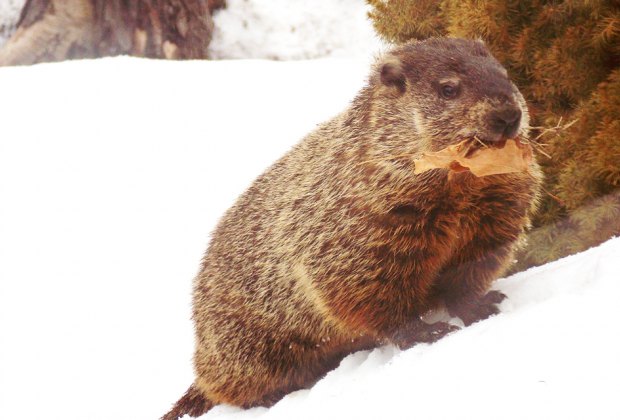 Visit the burrows of February's furry weather forecasters at the Watershed Institute's Groundhog Day Celebration. Courtesy of the Watershed Institute
Saturday, February 1, 2020
We're ready for spring, and Watershed Wally is ready for Groundhog's Day. Learn all about groundhogs, along with activities and treats, at Watershed Institute.
Friday and Saturday, February 7-8, 2020
Make Valentine's Day a family affair and head to Jenkinson's for an evening of fun that includes admission to Jenkinson's Aquarium, a $10 play card for the Pavilion Arcade, pizza, and treats at the Sweet Shop.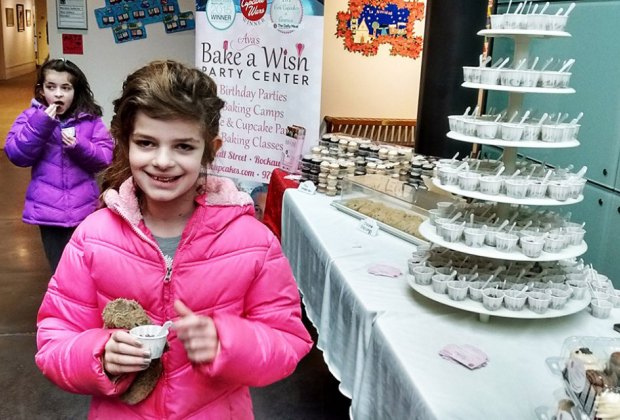 Get some sweet treats and participate in fun activities at Morris Museum's Chocolate Family Day. Photo by Laurie Rein
Saturday, February 8, 2020
Head to the Morris Museum for a sweet day filled with treats and activities. Attend a Touch the Music workshop, make a special Valentine's card, see a performance of History and Mystery of Magic, sample chocolates, and more.
4. mr. RAY – New Brunswick
Saturday, February 8, 2020
Rock out to family-friendly tunes about friendship, dinosaurs, and rainbows with mr. RAY at State Theatre NJ. The concert is part of the Milk & Cookies series.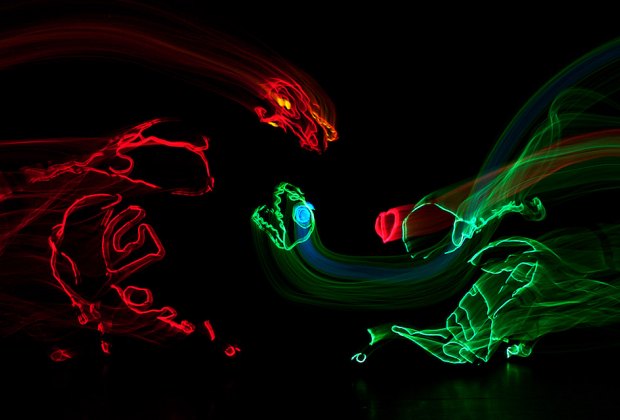 See the glow-in-the dark adventure Dino-Light at Ocean County College on Sunday, February 9. Photo courtesy of the Lightwire Theater
Sunday, February 9, 2020
Embark on a glow-in-the-dark prehistoric adventure, featuring cutting edge puppetry, technology and dance.
Sunday, February 9, 2020
Good question. Find out the answer at Great Swamp Outdoor Education Center where guests will learn about bird migration. And sample some chocolate. The event is FREE.
7. Valentine's Day Fun – various locations
There's a ton of Valentine's Day fun happening around NJ. Celebrate with the little man in your life at Liberty Hall Museum or get crafty at Victorian Pressed Flower Valentine Workshop, both on Saturday, February 8. Check our calendar for a full list of events!

George Washington cuts the first piece of his birthday cake. Photo by Petra Chesner Schlatter
Sunday, February 16, 2020
Head across the Delaware river to celebrate our first president's 288th birthday at a party featuring children's activities and cake cut with General Washington's own sword. Buildings in the historic village will be open during the day, and kids are encouraged to bring homemade cards to present to George himself, who will be on hand for the festivities. Admission is FREE.
Saturday, February 22, 2020
Carnival games, crafts, sports, inflatables, and more are all part of the fun at this FREE event for the kiddos.

See The Very Hungry Caterpillar & Other Eric Carle Favourites at SOPAC on Sunday, February 23. Photo courtesy of Mermaid Theater of Nova Scotia
February 23, 2020
This famously ravenous caterpillar takes the stage at SOPAC, along with friends from Eric Carle's Little Cloud and Mixed Up Chameleon.
Tuesday and Wednesday, February 25-26, 2020
Revel in the Chinese New Year with Nai-Ni Chen Dance Company at NJPAC. The vibrant performance features dancers with colorful, elaborate costumes, musicians playing ancient melodies, and dazzling acrobats.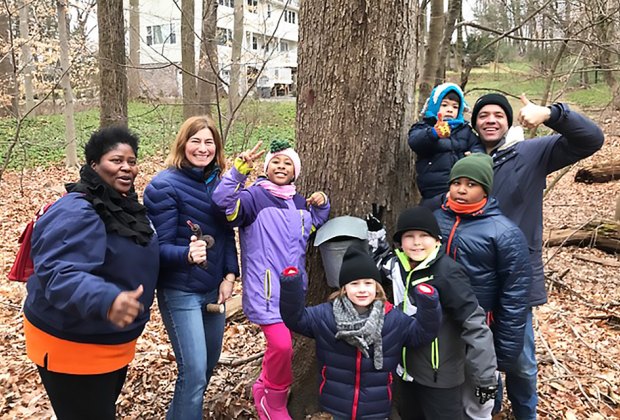 Kids can learn how to tap maple sap at the Reeves-Reed Arboretum. Courtesy of the arboretum
12. Maple Sugaring – various locations
Liquid sugar pouring out of trees? Sounds like something Willy Wonka made up, but it happens every winter right here in New Jersey. There are several spots that offer demonstrations, tastings, and more, including Tenafly Nature Center, Trailside Nature Center, and Great Swamp Outdoor Education Center. Sweeeet!