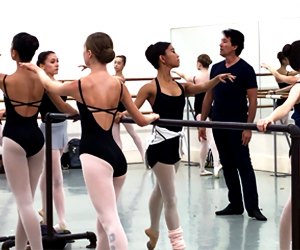 Top Dance Studios and Schools for New Jersey Kids
New Jersey parents have no shortage of dance programs to keep their little ones on their toes! Depending on your child's ages and interests—do they want to emulate Misty Copeland, be the next Beyoncé or dance to the beat of an African drum?—there's a class made just for them.
Luckily, NJ's close proximity to the cultural mecca known as New York City means there are many choreographers, former Broadway talent, and retired professional dancers from such elite companies as American Ballet Theatre who are ready and willing to help mold and shape the next generation of dancing stars.
Whether your tots want to twirl, tap, or pop and lock, these local schools will get them to bust a move. Read on for our picks of some of the best dance studios for kids in New Jersey. Interested in other disciplines? Find more ideas in our Guide to Classes and Enrichment Programs for NJ Kids!
American Repertory Ballet Princeton Ballet School – Cranbury, Princeton & New Brunswick
Budding swans start early at this classical ballet studio. Toddlers go 'hand-in-hand' with a caregiver to learn pre-ballet basics, before stretching their wings with more advanced classes that focus on strength, balance, and body alignment. Best yet, students can audition to perform with the company in its annual production of The Nutcracker. Ages 3 and up
Gloria Frances School of Performing Arts – Wayne
Ballet, tap, jazz—it's hard to choose just one. Luckily, kiddos don't have to at this dance studio, which has operated under the direction of its namesake for more than 55 years. Combination ballet/tap and jazz/tap classes give tiny dancers a strong foundation. Students can then move up to focus on a single dance style, or pop, lock, and learn hip-hop! Ages 2.5 and up
Gotta Dance – Basking Ridge, Branchburg, Martinsville & Warren
Ballet may be the first style that comes to mind when parents start thinking of a dance class for their tots, but it is hardly the only one available at this diverse dance school. With multiple locations across Central NJ offering street hip-hop, acrobatics, Broadway theater and more, there's likely a class that will cure your kid's dance fever. Ages 2.5 and up
Icon Dance Complex – Englishtown
Aspiring dancers at this state-of-the-art studio study under the wing of Geo Hubela, the choreographer behind the ICONic Boyz from MTV's America's Best Dance Crew. Students learn hip-hop fundamentals—including popping, freezing, and crumping—to the latest beats. Got a budding B-boy or girl? Experienced teachers teach break dance basics in a fun and safe way. Ages 2 and up
RELATED: 20+ Acting and Musical Theater Classes for Kids in NJ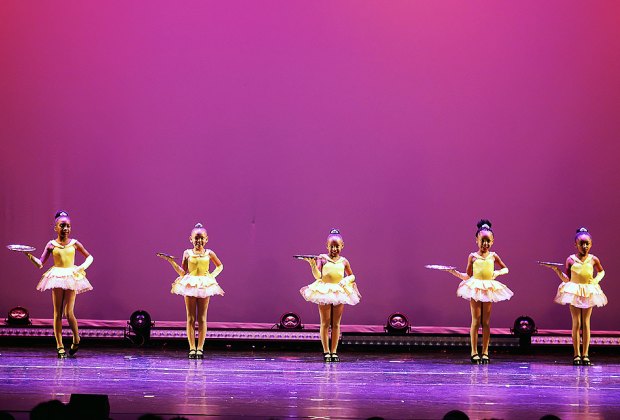 InSpira students get a chance to shine in class and onstage.
InSpira — New Brunswick
This top-notch dance studio offers a wide variety of dance classes for all ages and skill levels, from beginner to advanced. Children begin their study in the Little InSpirations program with ballet, tap, jazz, hip-hop, and acrobatics. From there, older kids can audition for the Academy, where they'll hone those dance skills through more rigorous training. Ages 2 and up
In the Spotlight – Waldwick
Hip-hop is in high demand at this sunlit Bergen county studio. From traditional dance classes to Digibone's, the studio's competitive hip-hop dance squad, kids and teens learn hip-hop style and technique in a fun and creative way. The studio also hosts rock star–worthy birthday parties, complete with a glow-in-the-dark disco room. Ages 2.5 and up
Mariann's School of Dance – Paramus
What could be cuter than starting your child in a class called "Tiny Tutus and Tuxes"? Children's ballet, tap, and jazz offerings cater to tykes all the way up to older teens. Boys-only classes give dancing dudes a supportive space to express themselves—no girls allowed! Ages 2.5 and up
Moderne Academie of Fine Arts – Scotch Plains
Ballet at Modern Academie centers on balance, form, strength, and grace. Budding ballerina practice their technique during floor, barre, and center work before they can enroll in invite-only pointe classes. A robust summer program offers intensive workshops where kids can literally dance 'til they drop. Ages 3 and up
New Jersey Dance Theatre Ensemble – Summit
Your twirling tots will have plenty of room to prance and pirouette around this beautiful 9,000-square-foot studio. Celebrating its 50th anniversary season, NJDTE has long been a top training ground for professional dancers. Classes in ballet, modern, and hip-hop prepare students for the studio's annual spring performance at Montclair State University. Ages 4 and up
RELATED: Special Needs Classes and Enrichment Programs for NJ Kids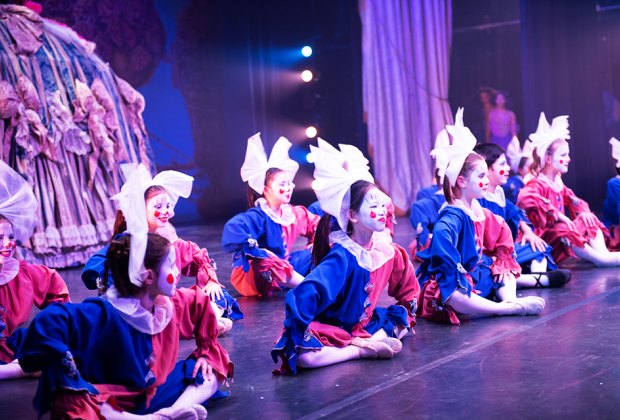 Students at NJ School of Ballet can audition for the annual production of The Nutcracker.
NJ School of Ballet – Cedar Knolls, Livingston & Somerville
With a faculty that includes former American Ballet Theatre and Joffrey Ballet dancers, this renowned ballet school introduces wee ones to basic ballet movement before they "graduate" to pointe, partner work, and variations. Older students can also audition for the company's annual production of The Nutcracker, performed at various locations around the state throughout the holiday season. The school, which has been operating for more than 60 years, also offers classes in tap, jazz, hip-hop, and contemporary. Ages 4 and up
Princeton Dance & Theater Studio – Princeton
This classical dance studio gets kids started young! Parents can tag along to tot classes, which introduces rhythm and movement. Dancers progress to the Primary division, where they gain age-appropriate ballet skills and confidence. A pre-professional performance division is also open to advanced dancers. Ages 2.5 and up
Sharon Miller's Academy for the Performing Arts – Montclair
If your child is a bunhead at heart but also wants a well-rounded dance education, this comprehensive dance academy offers a buffet of options to choose from. Beyond ballet, there's modern, jazz, hip-hop, and tap. West African dance and flamenco round out the menu, giving students a chance to experience global culture through dance. Ages 2 and up
Verne Fowler School of Dance – Colonia
This acclaimed dance center has been training tiny dancers since 1959. Classes in ballet, tap, jazz, and acro help little ones work out the wiggles, as well as learn social skills, motor coordination, and expression through movement. Students showcase their work at the school's annual holiday Nutcracker performance and spring recital. Ages 2 and up
The Westfield School of Dance – Westfield
Everyone has a chance to shine at this inclusive dance school. In addition to traditional dance classes, the school is also committed to bringing the joy and benefits of dance and music to students with special needs. The Little Stars program pairs disabled children with an aide who can help them practice their pliés. Ages 2.5 and up
All photos courtesy of the studios and schools.