Do You Know These 10 LA Spots Made Famous in TV and Movies ?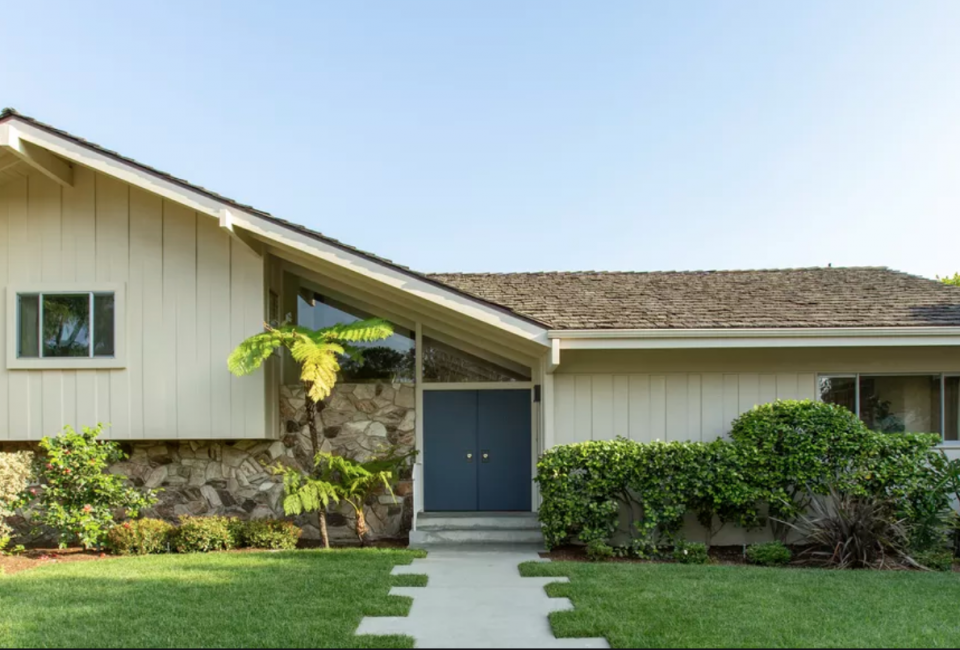 7/2/18
- By
Li Starr
When you live in the movie-making capital of the world, there can be surprisingly cool things to see around every corner. Looking to entertain bored tweens or visiting relatives—or even compliant, happy-to-go-anywhere little ones? Why not remind them (and yourself) that LA is home to many of the locations they've seen on the big and small screen. All over Los Angeles there are places that look strangely familiar, and it can be fun taking a closer look to figure out why. Check out some of these locations from your favorite movies and television shows.
1. North Hollywood: The Brady Bunch
Dilling Street
Fans of the iconic 1960s TV show The Brady Bunch were thrilled in 2019 when HGTV bought, renovated, and televised a Brady-studded construction project which brought the exterior and interiors of the famous Brady house to their (imaginary) original state. The outside of the house now looks as it did in 1969, and the inside looks like the Paramount sound stages that formed the backdrop for so many iconic memories. Sadly, no one is currently allowed to see those carefully crafted interiors in person, but it's worth a drive by 11222 Dilling Street for a memorable exterior selfie (especially if you have 5 siblings to bring along). A security guard is generally parked out front to keep things tame, but HGTV knows we all want a photo. For fans who hope for an indoor tour sometime soon, all we can say is, stay tuned!
2. Downtown: La La Land
Angels Flight Railway
Mia and Sebastian hop onto this 117-year-old funicular in the Oscar-nominated La La Land, and whether or not you're a fan of the movie, this piece of LA history is well worth a visit. Not only are rides $1, Metro riders get a half-price ticket. Plus, the views of Los Angeles are spectacular if air quality is good.
RELATED: Stars and Studios—25 Ways To Celebrate Hollywood and Movies around LA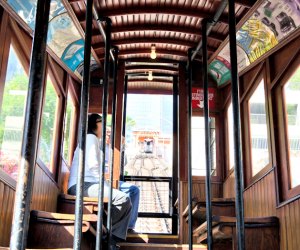 The inside view of Angel's Flight, photo by David Hilowitz/CC BY 2.0
3. South Pasadena: The Terminator
Carrows Restaurant
It may not scream action movie to you, but the South Pasadena branch of Carrows is the diner where Linda Hamilton waitressed in The Terminator (in the movie, it's called Big Jeff's). Go ahead and grab a seat and order breakfast where a kid dumped food in Sarah Connor's pocket.
4. Beverly Hills: Nightcrawler
Mulholland Drive
While most people associate Mulholland Drive with the David Lynch movie of the same name, crime-thriller fans might appreciate that the scenic drive turns up in the Jake Gyllenhaal movie Nightcrawler, when his crime scene photographer character, Lou, tweaks a crash site to get a better shot.
5. Century City: Die Hard
Fox Plaza
Nakatomi Plaza, where Bruce Willis' exhausted cop finds himself battling terrorists, is actually Fox Plaza, the corporate headquarters for Twentieth Century Fox. Fun fact: the building was under construction while Die Hard was shooting, which turned out to be an advantage for director John McTiernan. Since Fox released the film, it was a little easier to get clearances. Fox Plaza is also featured in Speed, Airheads, and Fight Club.
6. Griffith Park: Batman
Bronson Canyon
Some people will recognize Griffith Park's Bronson Canyon as the Bat Cave in the 1966-68 TV cult classic TV show Batman, but if that doesn't ring a bell, don't worry. It's made film appearances dating back to 1919 (Lightning Bryce), and on the small screen it's appeared in Twin Peaks, The A-Team, The Dukes of Hazzard, Wonder Woman, and no less than five different Star Trek series.

Photo via Bigstock
7. Griffith Park: The Truman Show
Hollywood Sign
What could be more Hollywood than the actual Hollywood sign? Not much, honestly—and the movie and TV industry knows it. In addition to the sign being part of the big reveal (that Truman's "home town" of Seahaven is actually just north of the sign), the sign has been a backdrop in everything from Man on the Moon to The Italian Job and many, many more.
8. Santa Monica: Forrest Gump
Santa Monica Pier
The iconic Loof Hippodrome (where the carousel is today) may be familiar to Paul Newman fans (it was where his character lived in The Sting), but don't ignore the Pier itself. That was where Forrest Gump ran "clear to the ocean" in the movie.
9. Venice Beach: White Men Can't Jump
Venice Beach Basketball Courts
True film diehards will want to visit Venice Beach to set foot where Touch of Evil, the Charlton Heston movie was directed by his co-star, Orson Welles. But basketball fans may have more of an appreciation of this space as being the location for the movie Woody Harrelson/Wesley Snipes b-ball comedy White Men Can't Jump.
10. Downtown: Speed
City Hall
LA is short on the impressive, big buildings found on the East Coast, but one we do have is City Hall—and the movie and TV industry has made good use of the location. In addition to Speed using it as a location, so has The Bodyguard, Eraser, Barton Fink, and many others, including TV shows like Alias and Torchwood. Go into City Hall and head to the Observation Deck. It's free (on the 27th floor) and, if you're willing to climb the stairs up one flight from the 26th floor, you can enjoy 360 degree views of the city for free.
Sign up for the Mommy Poppins Newsletter today!